Did'nt have time for a long day today - but Arrochar is just up the road - so handy enough for a quick outing
Decided on Ben Donich - quickly accessible from the high point near the Rest and be Thankful
Ben Donich must be one of the most easily bagged Corbetts starting as you do from almost 1000 feet
The strong wind on the way up the ridge was bothersome , but it was also mild enough
Any thoughts of inversions were out the window - cloud was hugging the higher tops of Beinn Ime and Beinn Narnain
Caught up with and passed an older chap just before reaching the wee downclimb at the fissure.
The fissure does'nt come as a surprise if you have climbed this hill before but there is always a sense of abrubtness
Once down and a bit sheltered I stopped for a drink - and soon joined by the chap I had passed
A brief chat about the Arrochar Alps in general and what a great wee hill Ben Donich is especially in winter conditions.
Not far from there to the top - but just too breezy to linger for long.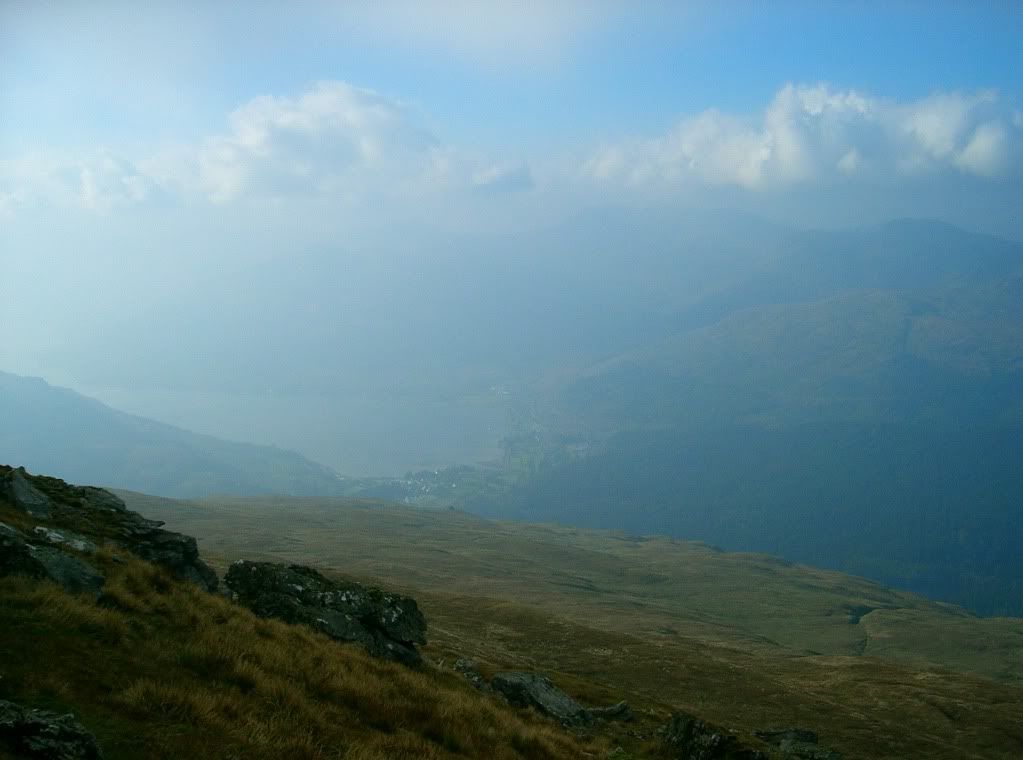 Hazy view down to Lochgoilhead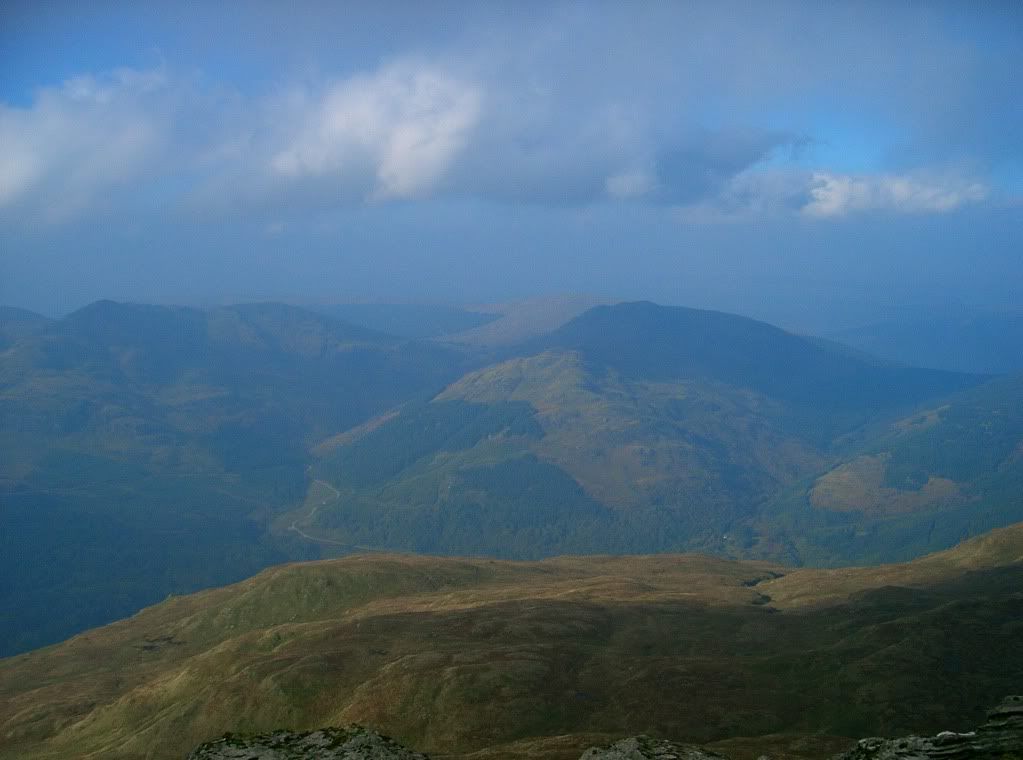 Looking west
Took a few photos of the fissure on the way down.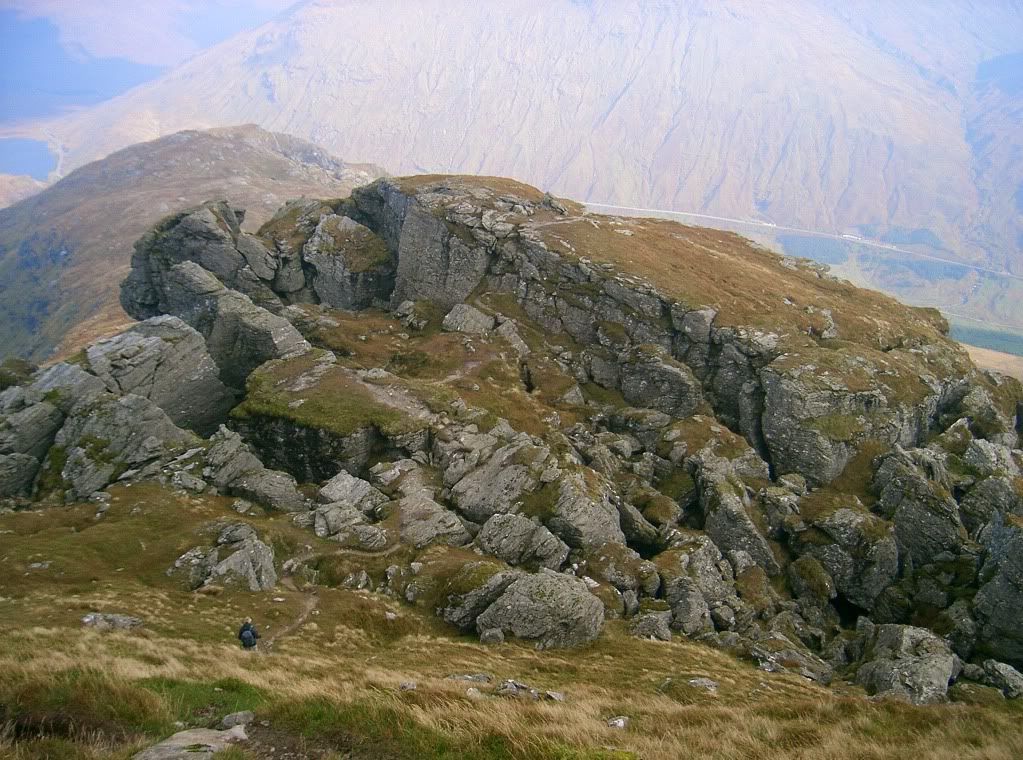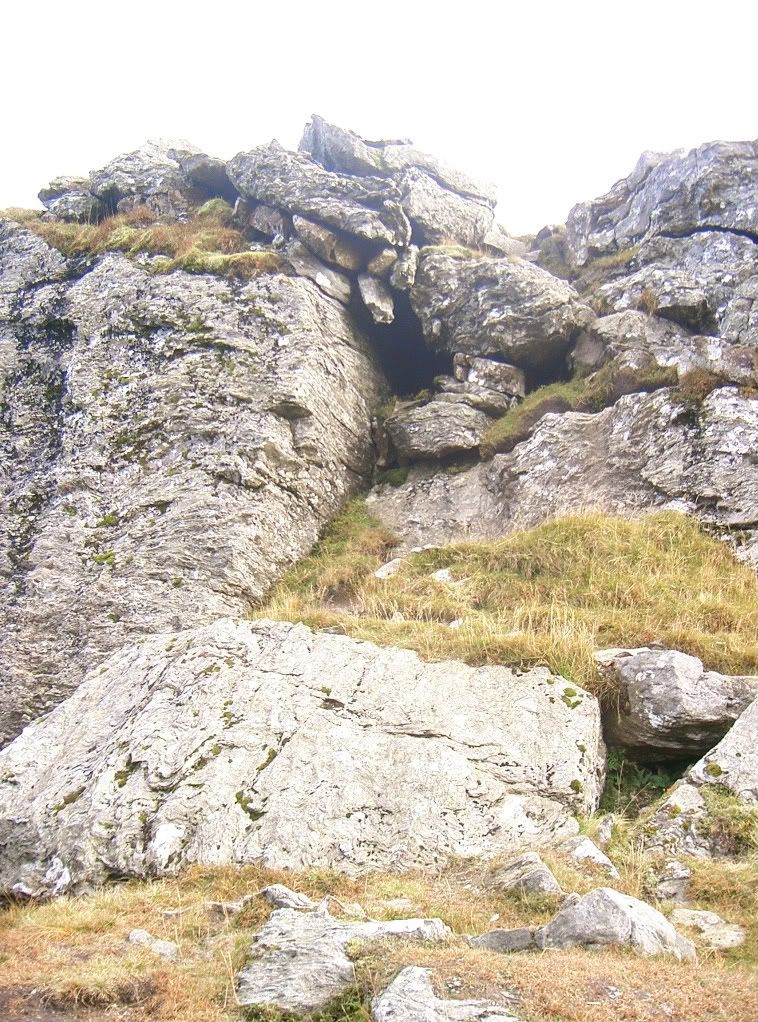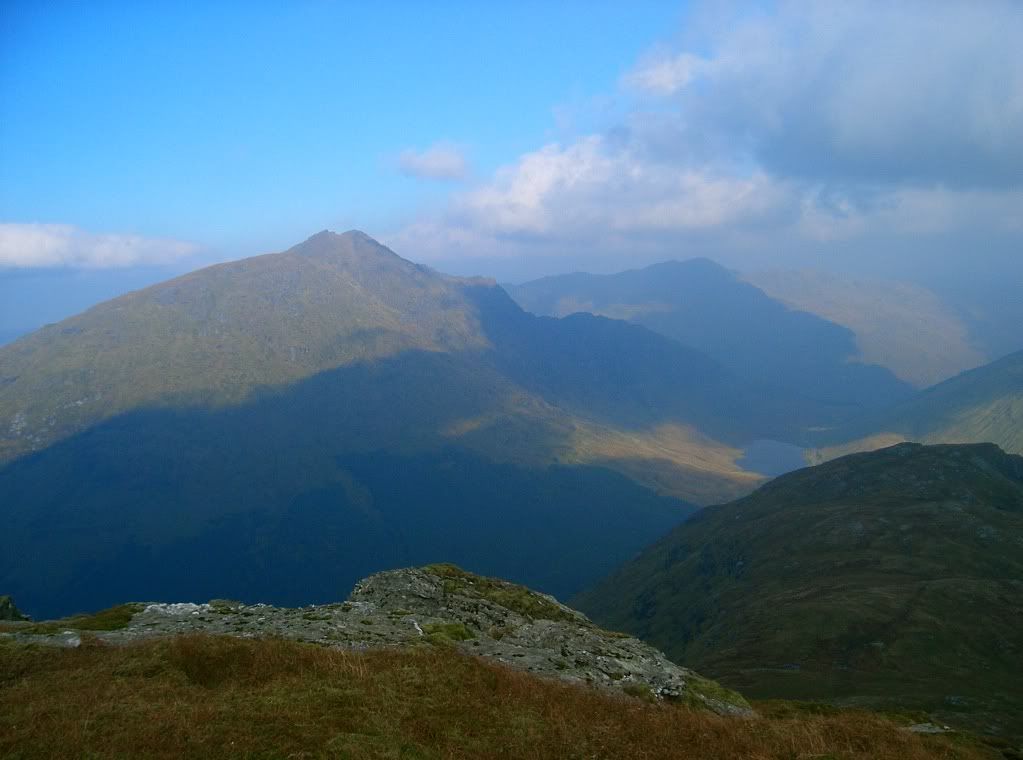 Beinn an Lochain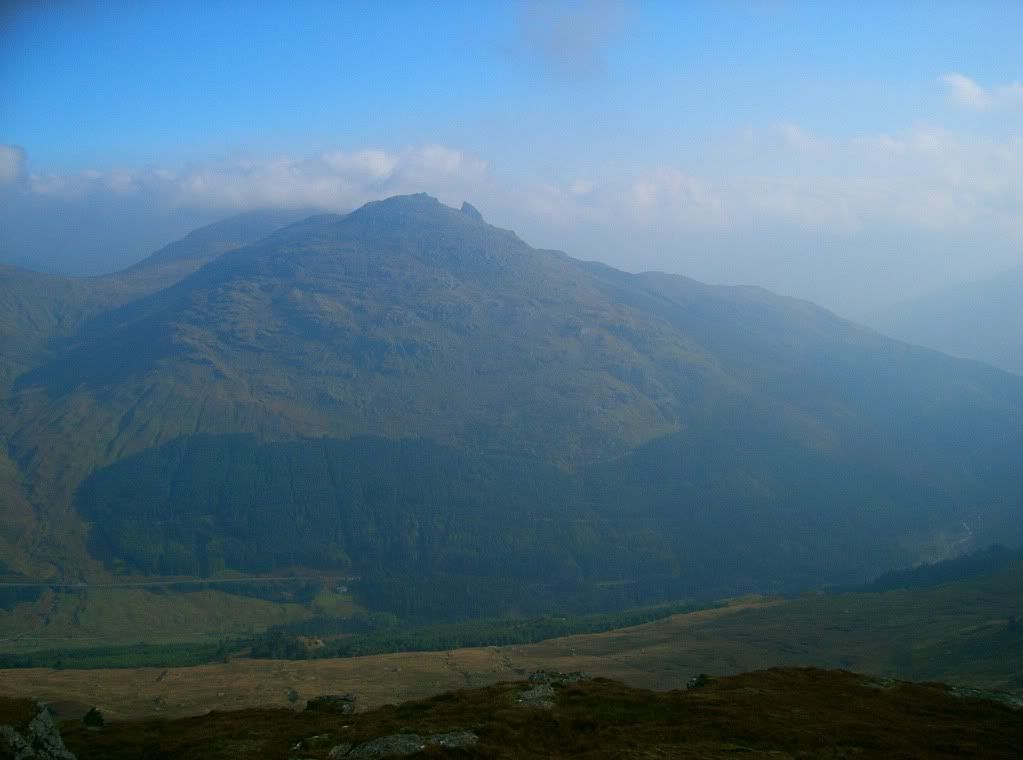 The Cobbler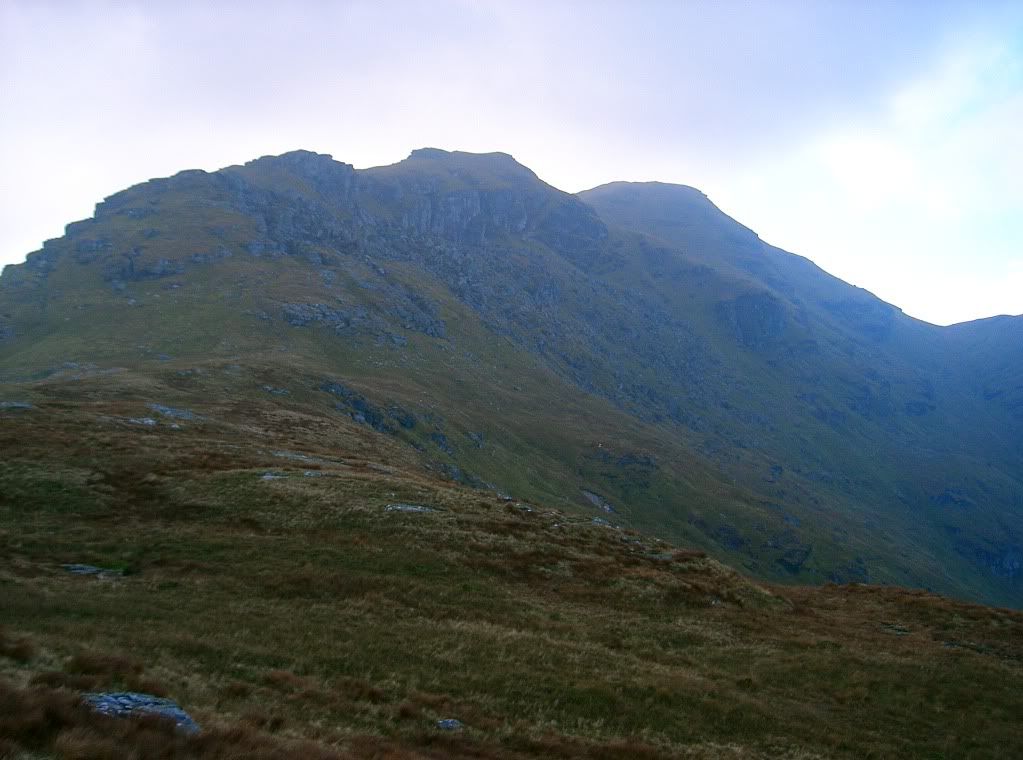 Looking back up to Ben Donich
Back down about 12.30 - stopped for a pint at the Village Inn
Avalanche not on tap today - but had a pint of Caledonian Breweries Oktoberbest - kinda apt
An enjoyable wee sortie