The start near Lochan Urr
This will be a minimalistic report. Little to say really, other than the fact that a foreign sounding chap I met only a few minutes into the walk (he was descending and looked like he had decided early doors that the game was a bogey) tried to warn me. "You really sure you want to go up there today?" he had asked. "It's a bit wet and boggy!"
"Oh, I'm sure it is!" I had replied as I ploughed on stubbornly.
It was Day 2 of my four hill days on the back of the Super, sensational and 60 gig at the Glencoe Independent Hostel. The forecast had looked rank from the outset and most punters had simply checked out of the hostel and gone home. I thought about joining the Geordie lads, Mark, Alan and Steve, on the Pap, or even just heading straight to Duror Bothy where I was staying that night with the Geordies and Alan Bellis, but in the end I decided to head down to Glen Etive and tackle Beinn Maol Chaluim. Don't ask why. I just did!
There were quite a few kayakers piling their equipment out of the back of and off the roofs of vans in Glen Etive and heading for the water. They would not be the only ones to get a drenching today!
I parked up in a long lay by at the south western end of the gap in the forestry just beyond Inbhir-fhaolan and, somewhat reluctantly, set about looking for a path up through the sodden undergrowth. To say it was a path, once I located it, would be overly generous.
Thanks Dad!
Warning from the foreign bloke ignored, I grimly set about the task of climbing the
LONNNNNGGGGG
south ridge. My mum has always said I am a stubborn bugg*er (I blame my dad) and I guess she would have been shaking her head and tutting to herself if she could have seen me now!
On a day like today, Beinn Maol Chaluim from this side really is the hill that keeps giving! Giving grief that is! On and on and on and on and on.........At least the views were making it worthwhile!
The pick of the views on the ascent!
And in second place.......
On and on and on and on and ..........
Kill me now, it's getting worse!
Autumn nuts!
Some crags to enliven proceedings
Why me God!!!???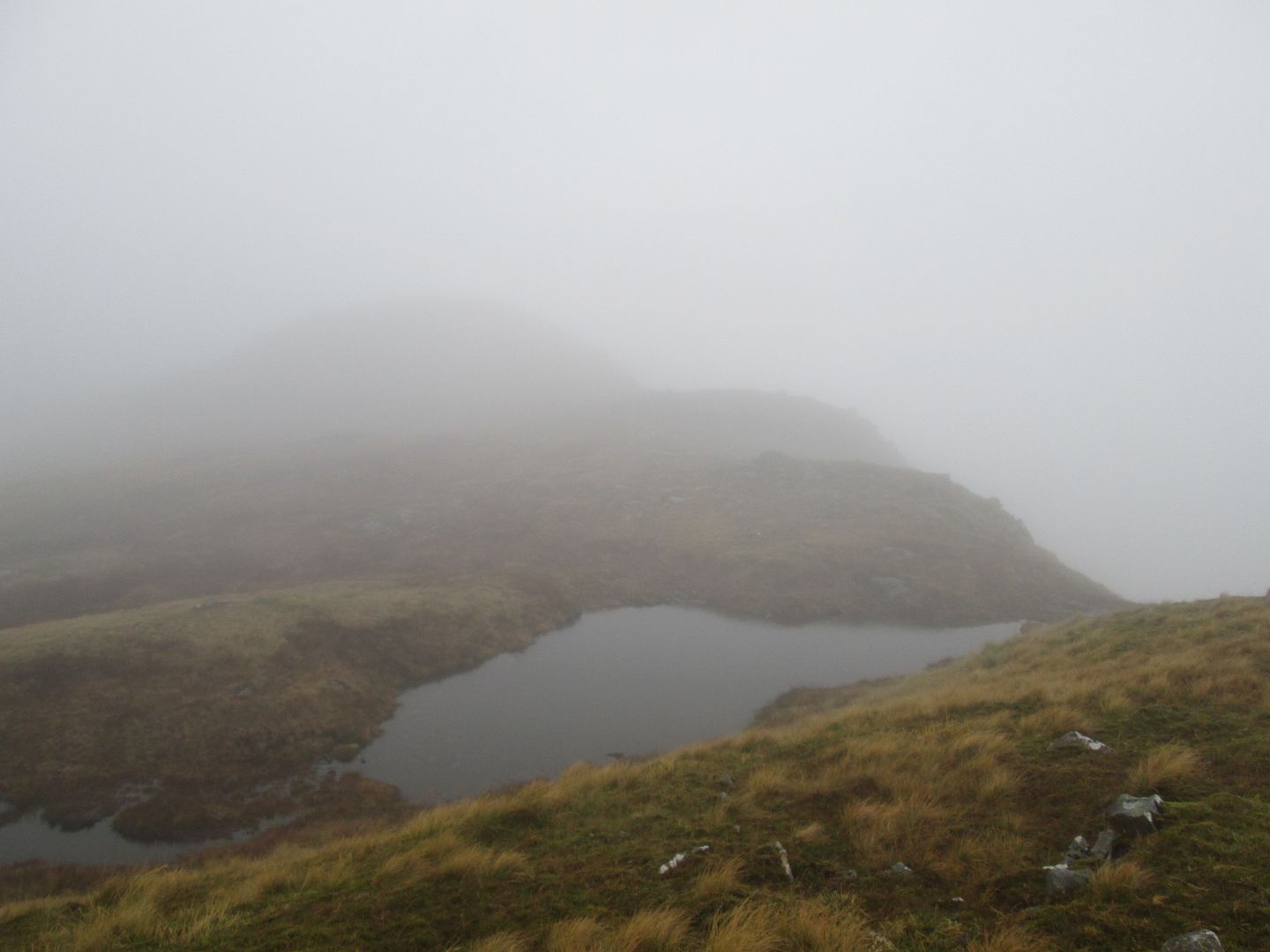 A rational, sane person would just go to the pub at this point!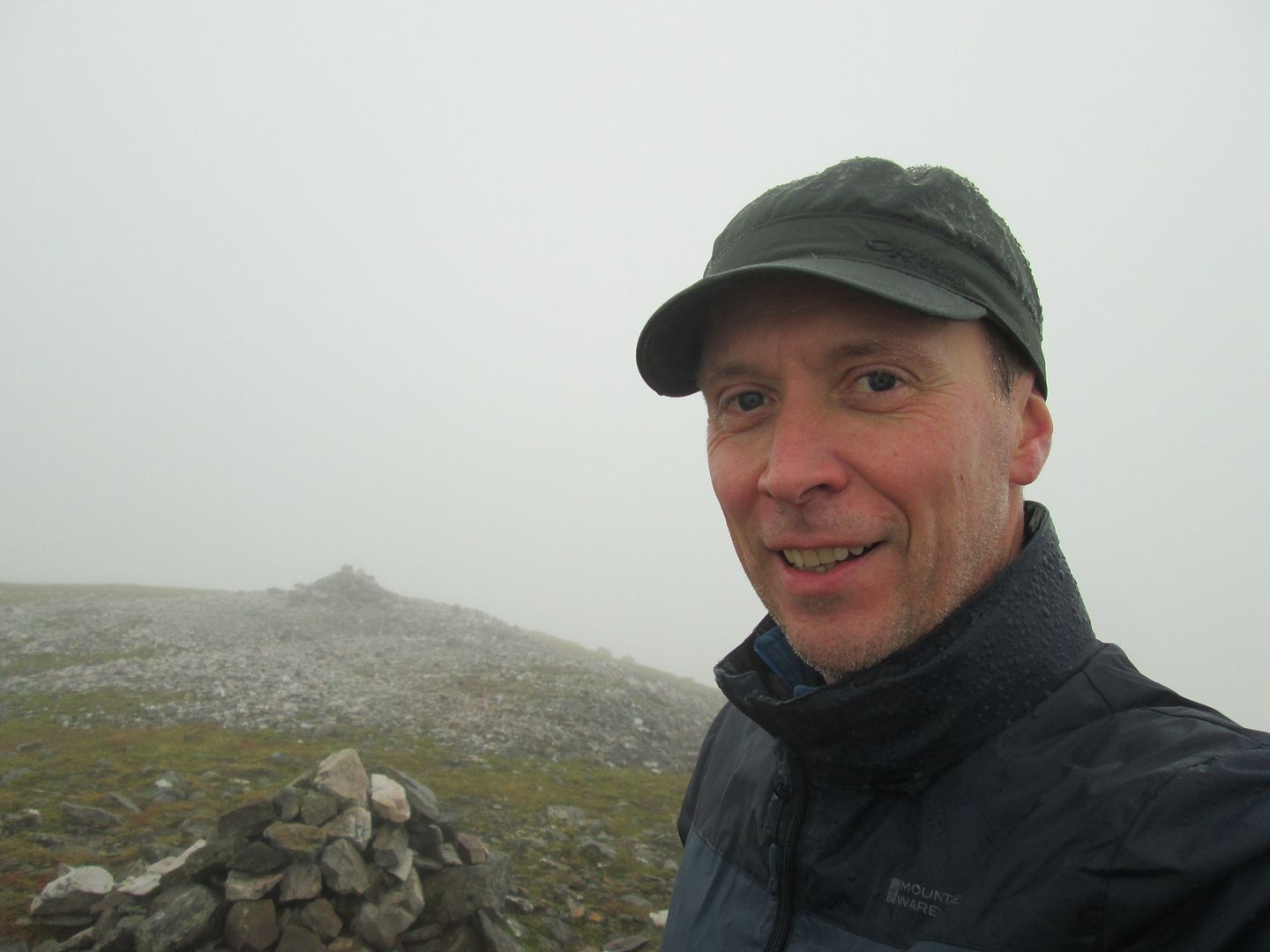 Beinn Maol Chaluim ya ba*!
Amazingly, I met another fool and his canine companion having lunch behind a large boulder about 15 minutes after I had legged it from the summit. "Is it much further to the summit?" he had asked. "About 15 minutes" I replied. "You really sure you want to go up there today? It's a bit wet and boggy" might have been a more appropriate response.
The only redeeming feature about this walk came late in the day on the descent when the cloud cover scattered enough to give some half decent views up and down Glen Etive. Then all that remained was to stumble and curse my way down through the ferns to the road, lamenting my genetic stubbornness and looking forward to a few beers and a spot of "bothy TV" in Glen Duror.
Is this redemption?
Up Glen Etive!
Loch Etive sandwiched by Starav and Trilleachan
Up Glen Etive again!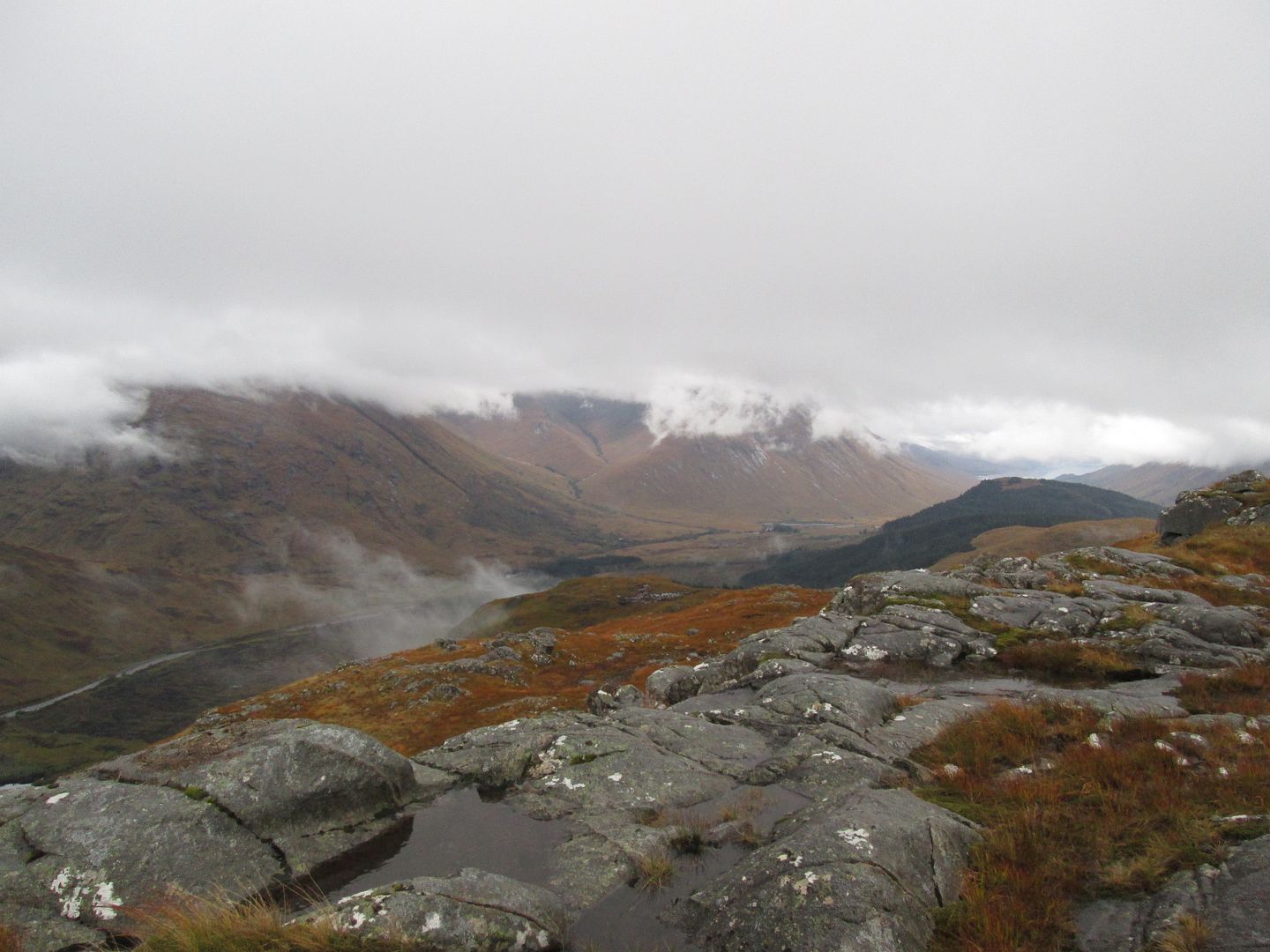 Starav with a hat on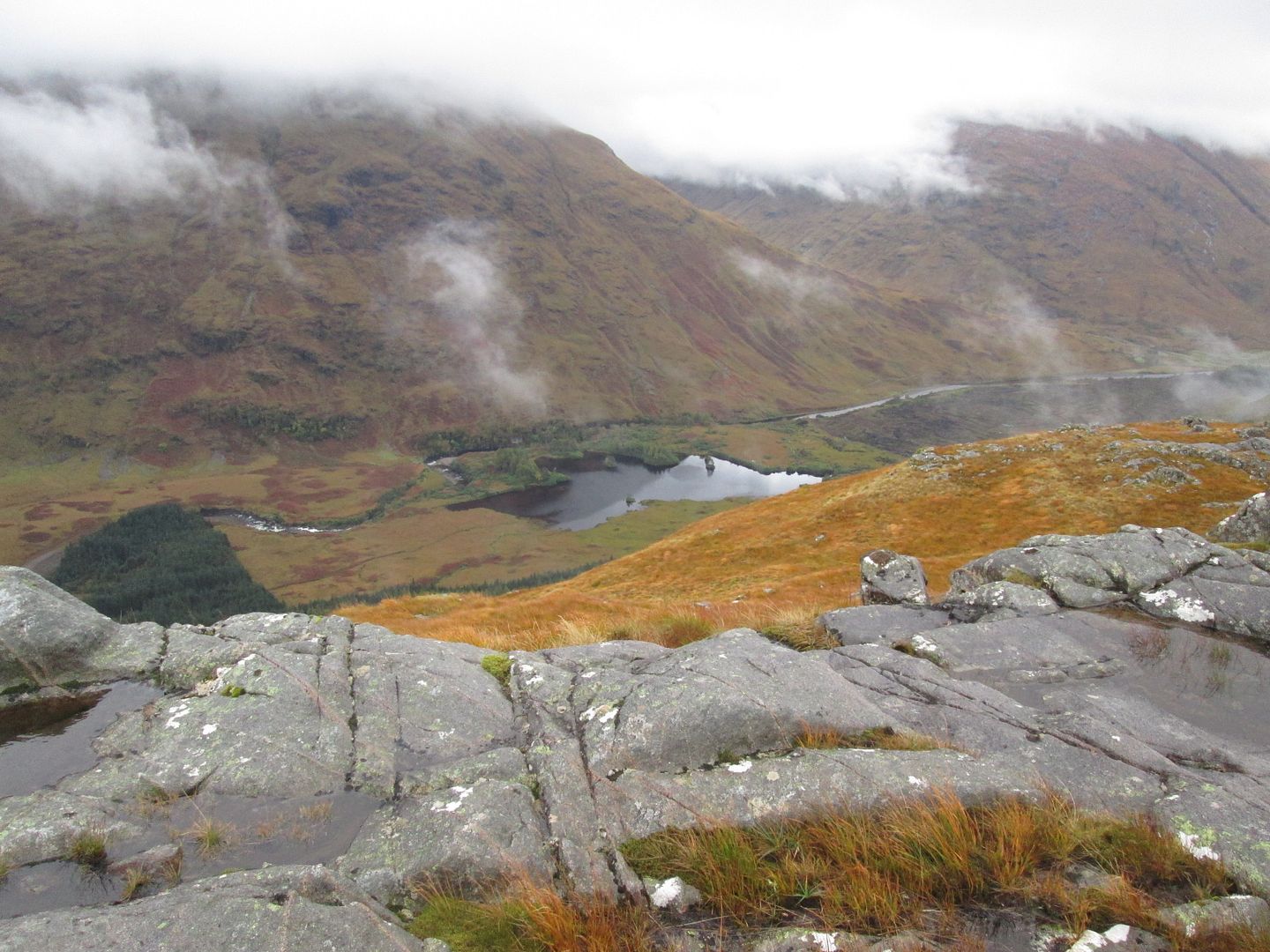 Lochan Urr
The rear end of Stob Coire Sgreamhach and the Lairig Gartain between Stob Dubh and Stob na Broige