After my horror show the previous day on Beinn Maol Chaluim, I had appreciated the warmth and dryness of Duror Bothy with a good fire going.
When I pulled into the parking area at the end of the tarmac, Jaxter and Keith S had just got there before me and were suiting and booting. Keith S was accompanied by his canine handler and accomplished report writer, Bear.
I tried as quickly as I could to chuck the bare (or should that be Bear!) necessities into my big pack - beer, coal, wood, sleeping bag, coffee, jetboil stove, more beer, more coal, more wood - while Jaxter and Bear stood there and tutted about how long I was taking! Meanwhile Keith sniffed his arse, licked his balls and crapped in the middle of the car park!
We were joined by a young lad from Englandshire (Adam I think his name was but it was so long ago now it's anybody's guess!) who was working at the Glencoe YH and had the evening and following morning off and had fancied a quiet Sunday evening in Duror Bothy. Nae luck mate! There are Three Geordies still to arrive!
We plodded the extremely muddy and partly forested, partly deforested 40 or so minutes to the bothy to find Mr Bellis, a.k.a. mountainstar already in residence, nursing a can of ale and overseeing a roaring fire. A short while later the Three Geordies (a.k.a. Mark, Steve and Alan) turned up carrying more bare necessities.
Shortly after this, Bear and his two-legged novelty pet departed, no doubt having foreseen the inevitable farting, burping and snoring that would be going on throughout the long hours of darkness. I blame that Jaxter girl personally!
Anyway, I had awoken to another grim looking day, the only saving grace being that it was a Monday morning and the first day proper of the October fortnight! We slowly got our sh*t together and headed back the extremely muddy and partly forested, partly deforested 40 or so minutes to the cars. There was no sign of Bear and his campervan - he and his two-legged novelty pet had clearly decided to head off the previous evening on their onward journey up to Laide.
After two rather skanky days in the Glencoe area, I was keen to avoid a hat-trick and with the forecasts having generally predicted a more favourable picture further east for the weekend and start of the new week, I decided to head in that direction.
I followed Mr Bellis out to the main road and all the way up to Fort William where Mrs Bellis had spent the night slumming it in a Premier Inn. While he went to avail himself of the Premier Inn shower facilities, I went for a bacon roll and a wee browse in the myriad of outdoor clothing shops lining the pedestrian High Street of Fort Bill. I resisted temptation but couldn't resist the temptation of popping into Tesco for a sneeky look at the back pages to check out the score from the Slovenia-Scotland game the previous night. That's the thing about bothies - the wifi is universally sh*te! 2-2 huh? I guess a bothy with sh*te wifi might not have been a bad place to be last night then! Christ, at this rate I'll have completed more hill lists than Weaselmaster by the time Scotland next qualify for the finals of a major Football tournament!
I still wasn't entirely sure where I was headed - Glen Roy was a possibility, as were the Fersit Munros of Stob Coire Sgriodain and Chno Dearg. In the end I plumped for the latter and carried on through Roybridge before turning off onto the minor road down to Fersit.
As I drove down the road to Fersit, fond memories came back to me of my two day trip many moons ago over the Easains and the Innses.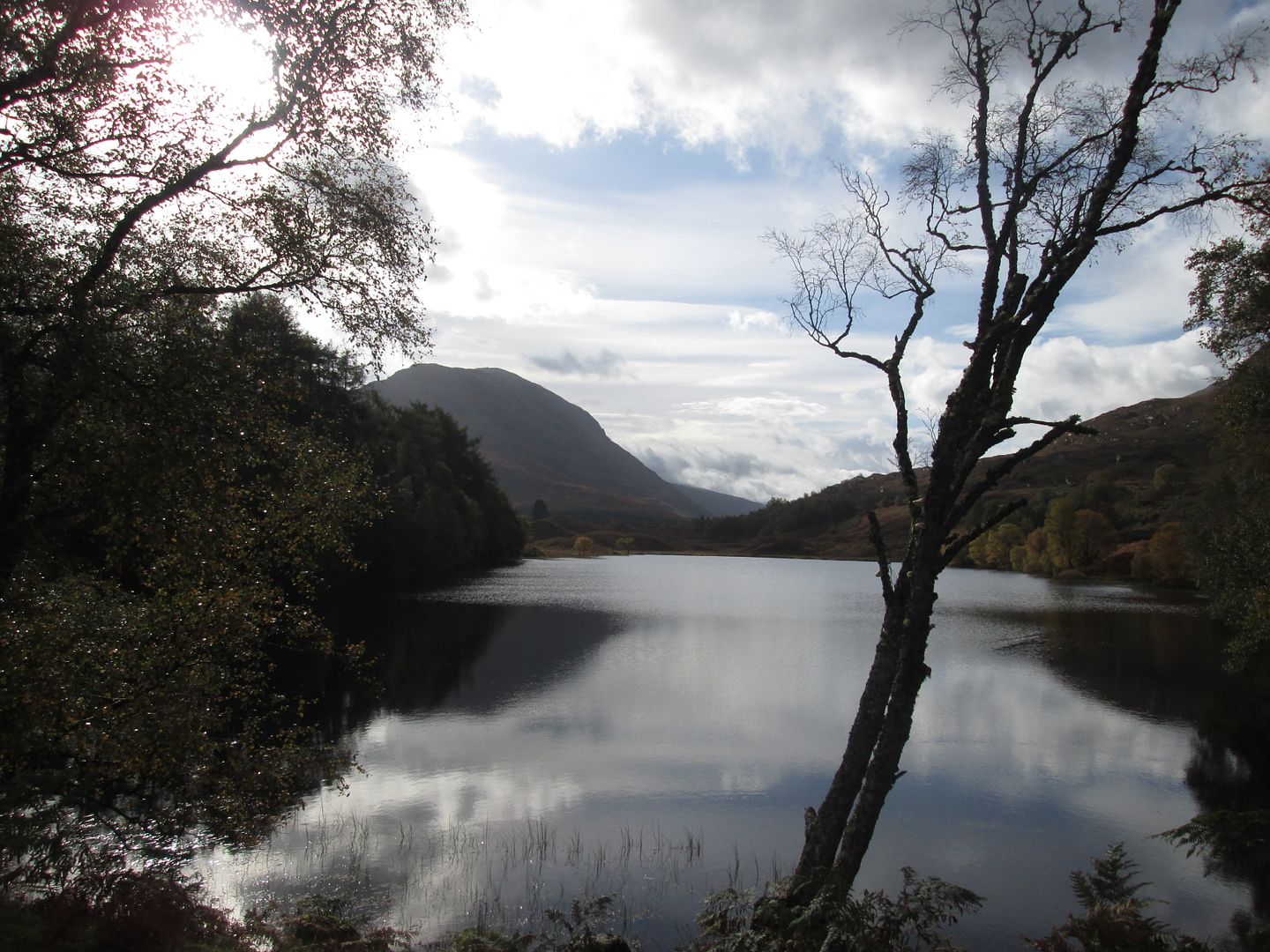 Stob Coire Sgriodain across An Dubh Lochan from the minor road into Fersit
I parked up at the busy parking/turning area at the end of the road and set off with a spring in my step this fine October Monday morning. There's something about Mondays in October!
Anyway, I'll let the photos do the work from here on in, but not before saying that this was a wonderful hill day - one of the highlights of 2017 and one that I will remember fondly and dream about for many years to come!
Busy car parking area at the end of the tarmac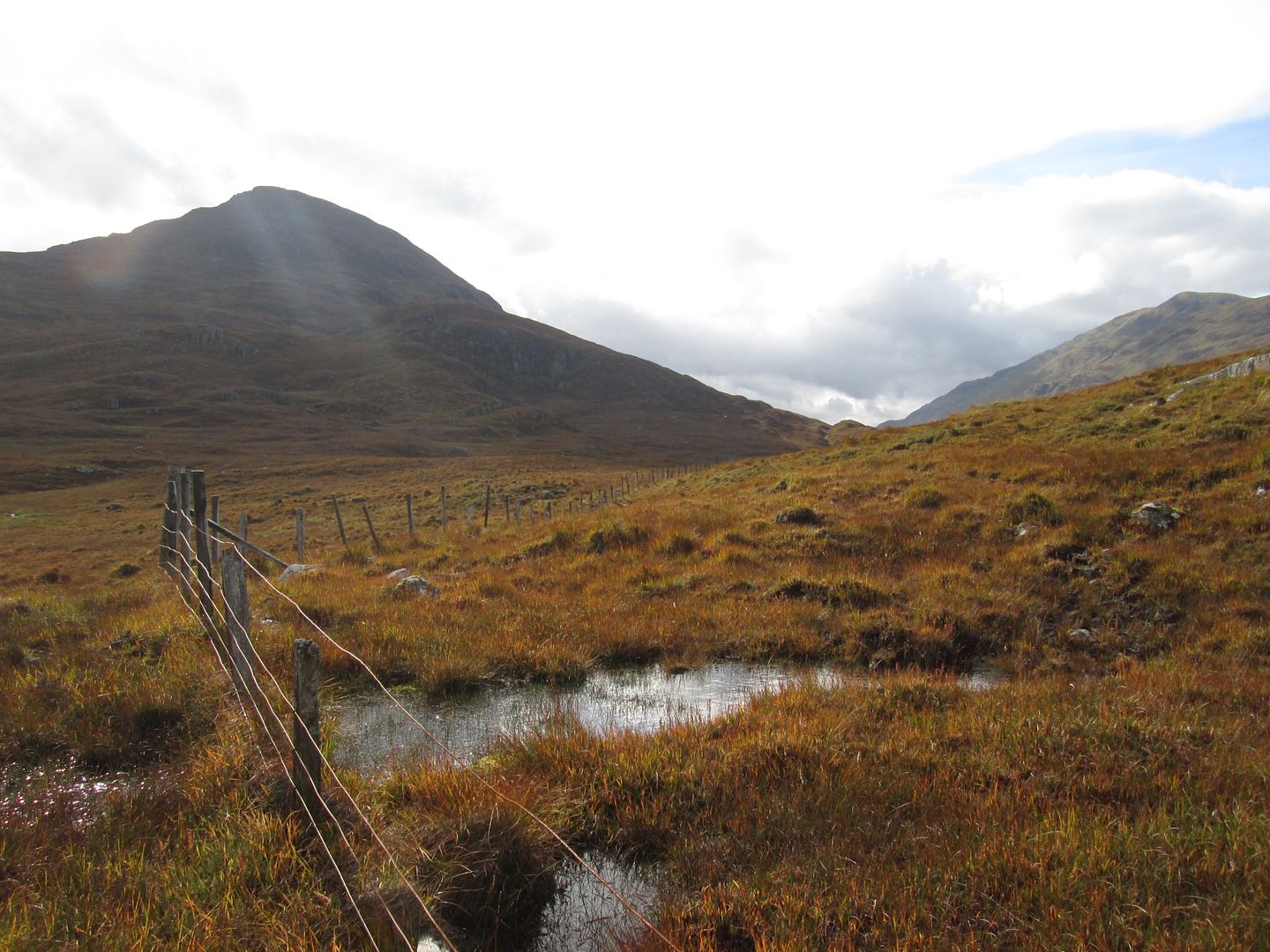 Bog fest between the farm and the start of the long ascent of Sron na Garbh-bheinne
Odd concrete pillar
The Roughburn Munros and Creag Meagaidh
Loch Laggan between Meaghaidh and the Loch na-h-Earba hills
Across Loch Treig to the Meall Cian Dearg ridge up to Stob a'Choire Mheadhoin with Stob Choire Claurigh beyond
Stob a'Choire Mheadhoin and Stob Choire Claurigh
Chno Dearg with her hat on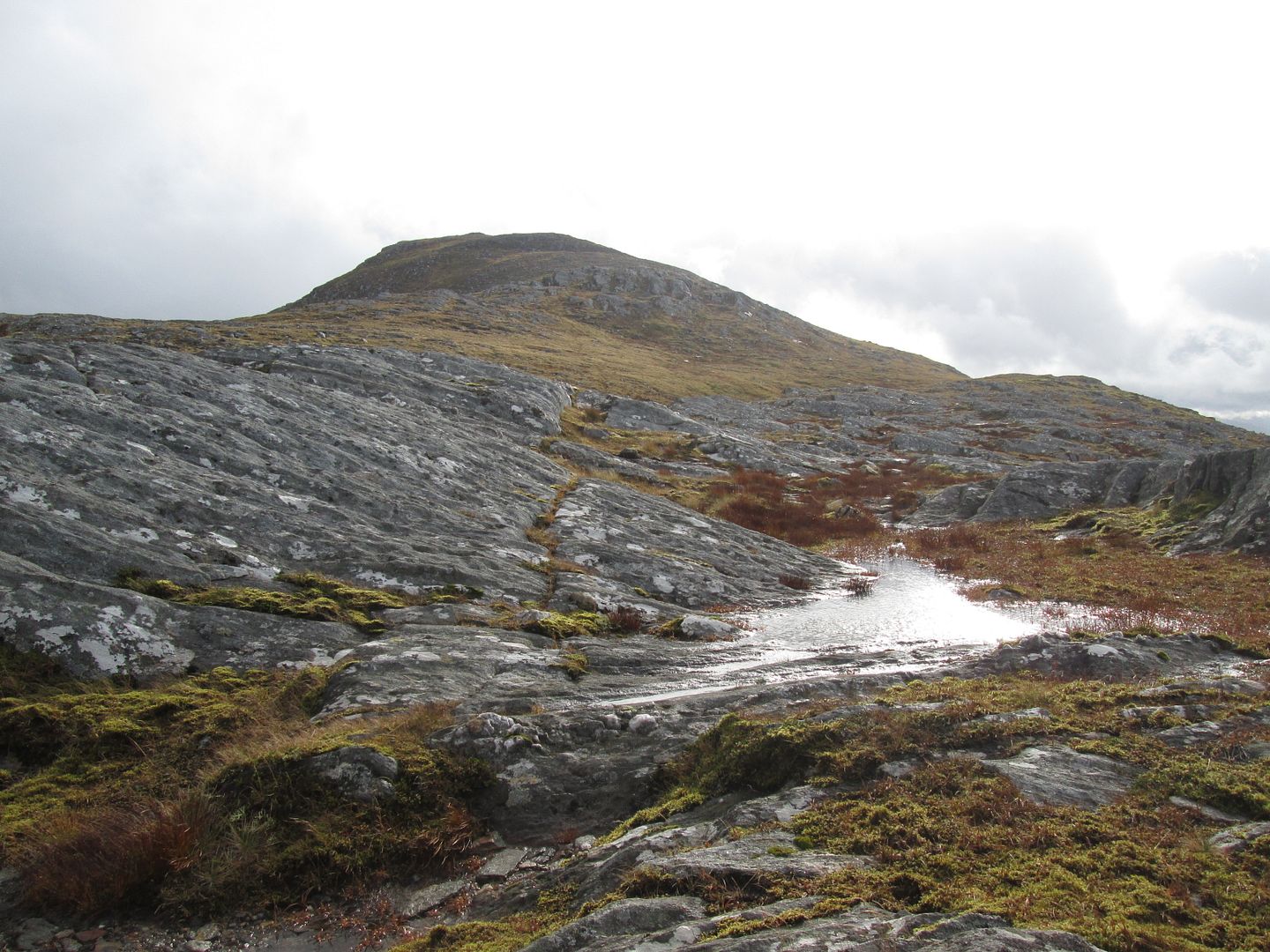 Creag Mholach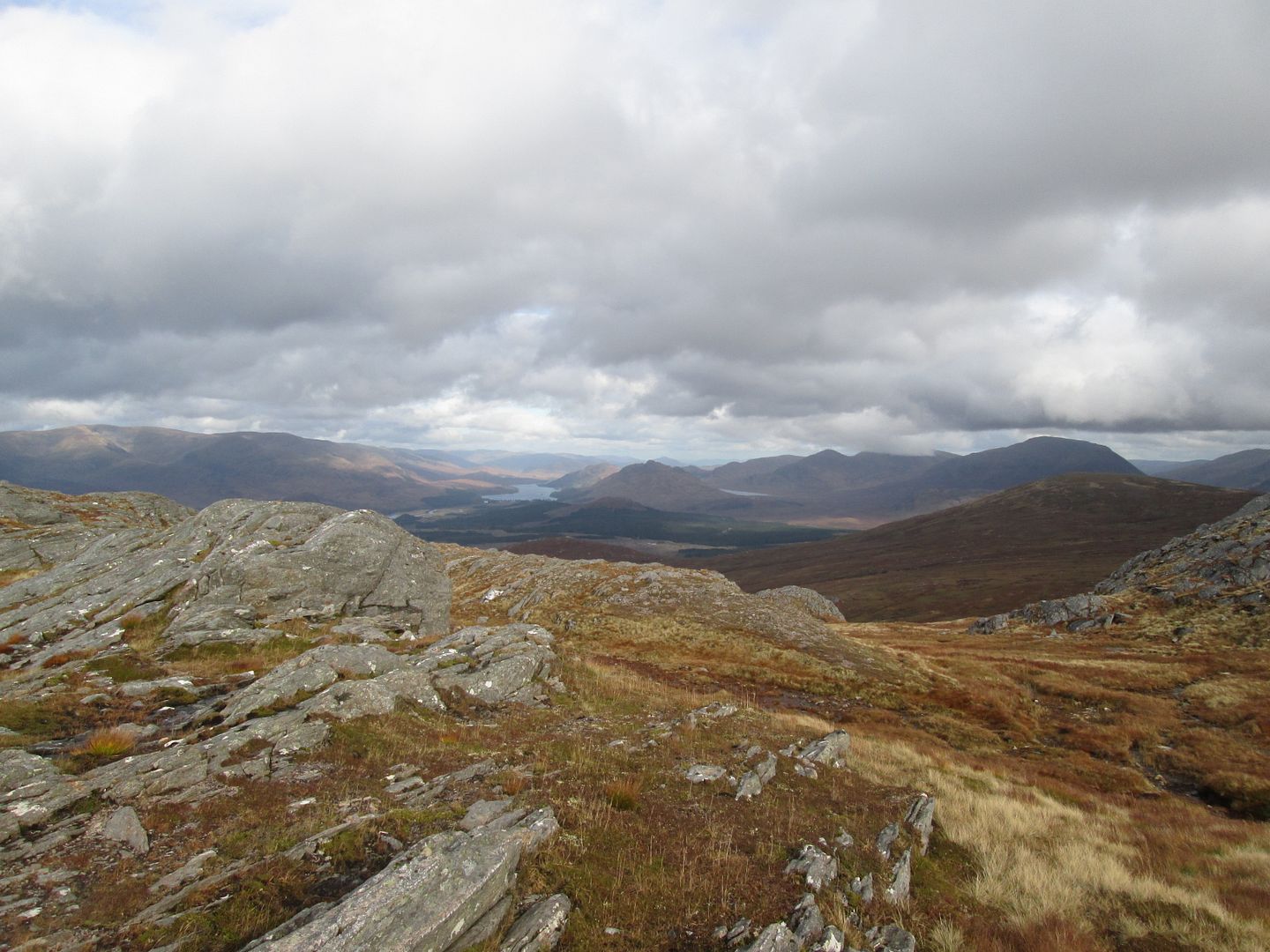 East - what a panorama!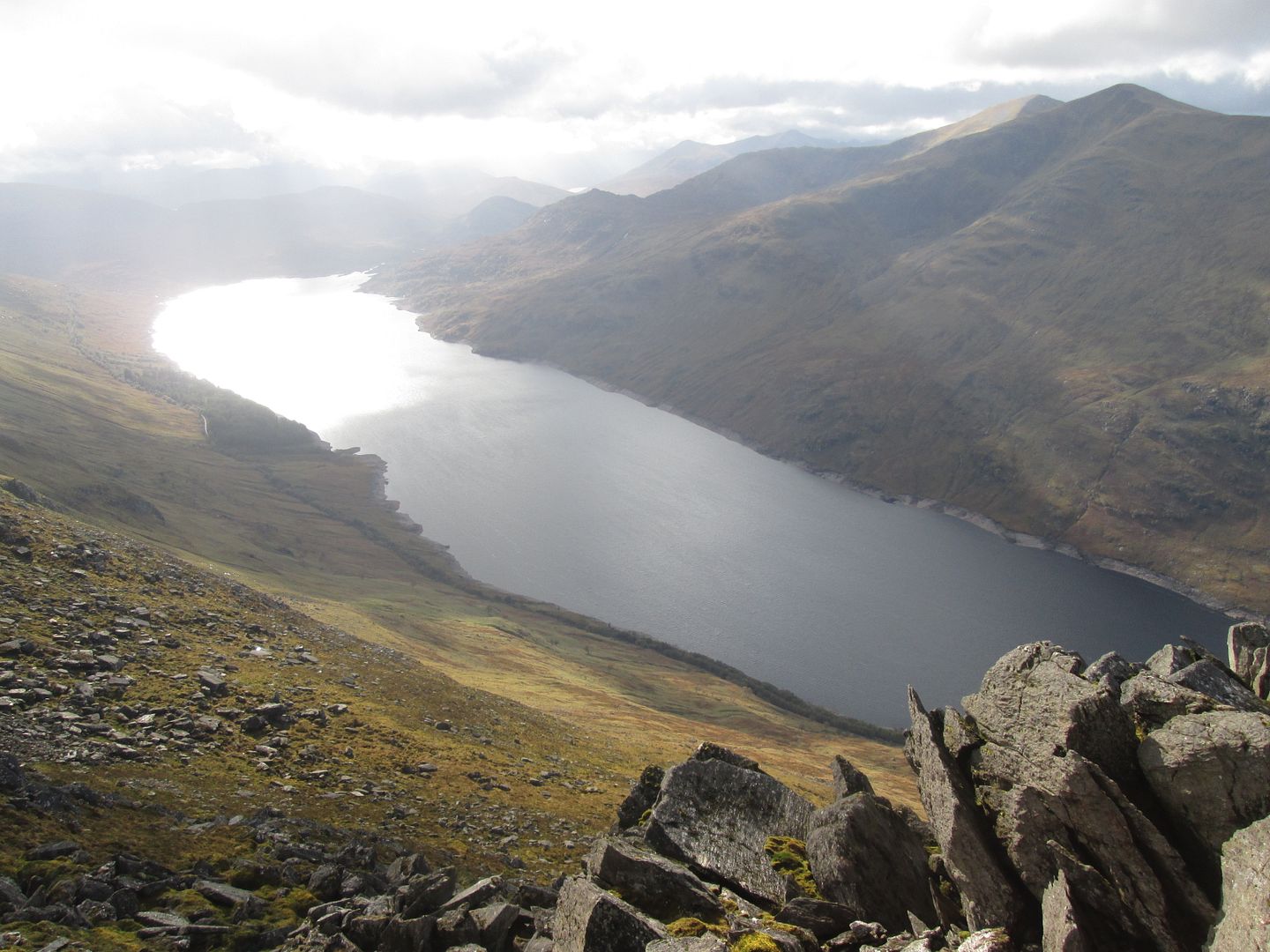 Loch Treig
Summit of Sgriodain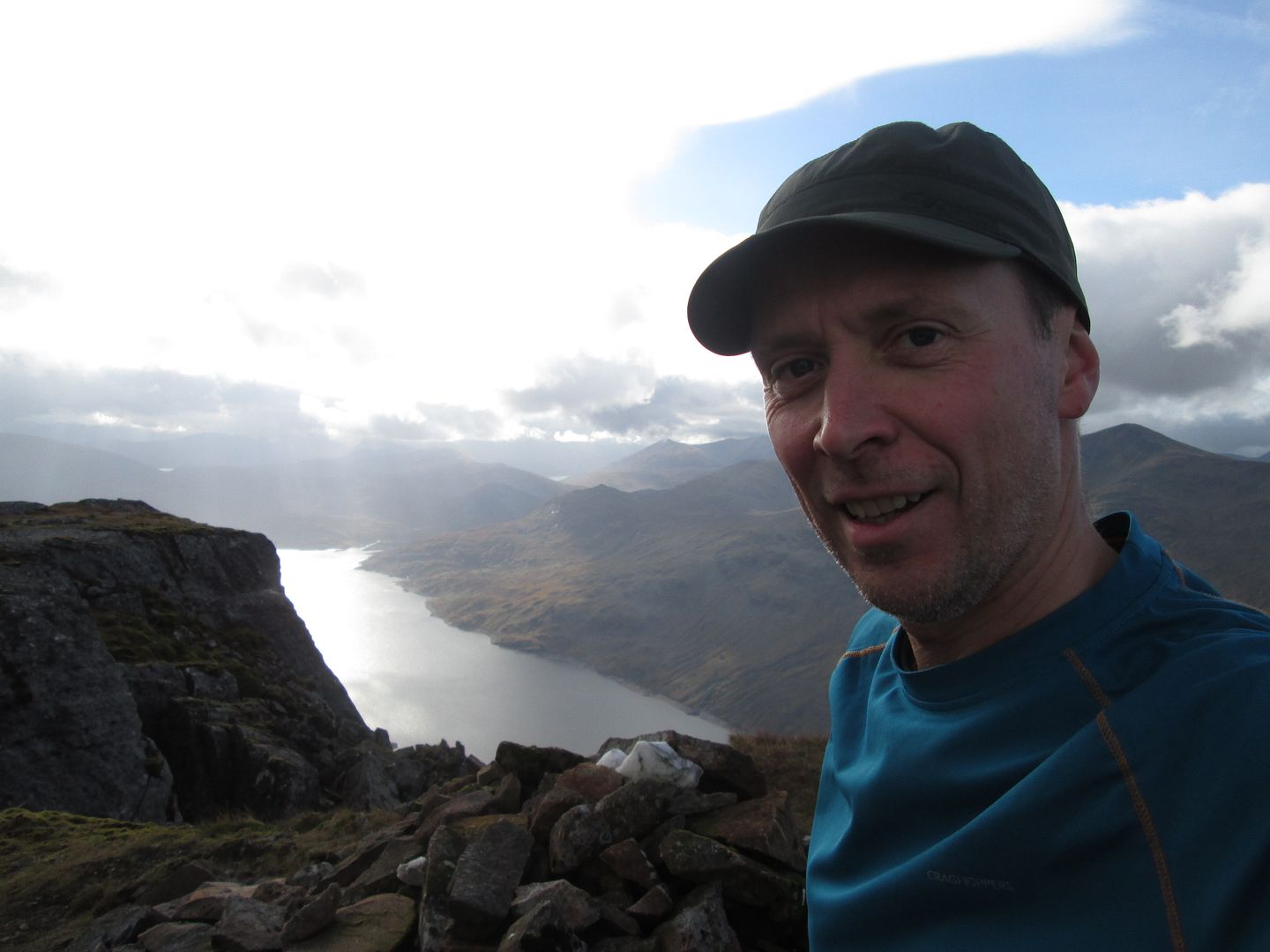 Finally found a sunny summit!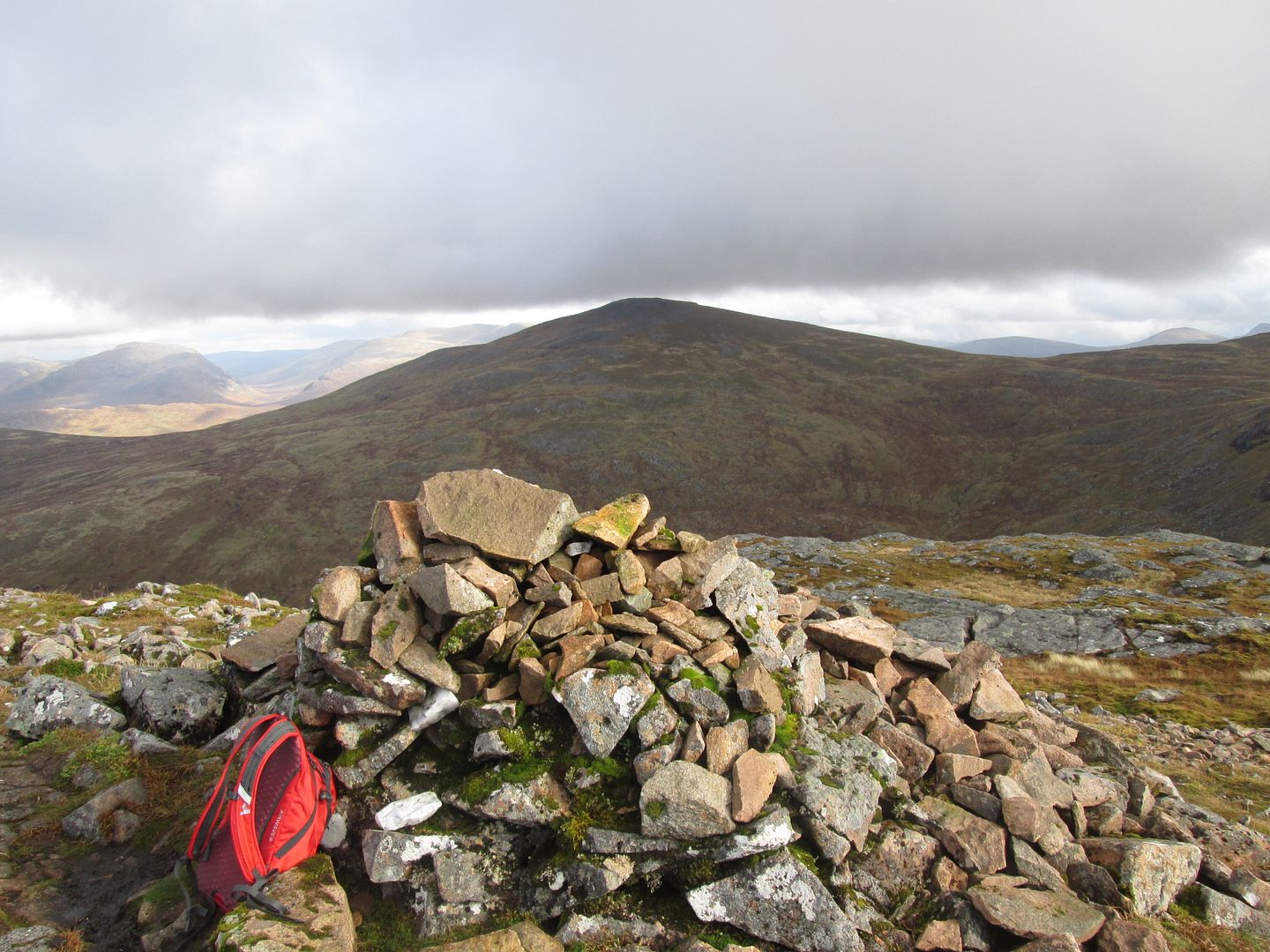 Chno Dearg with her hat off!
This Yin and That Yin (plus Claurigh)
There are no words!
Creag Mheagaidh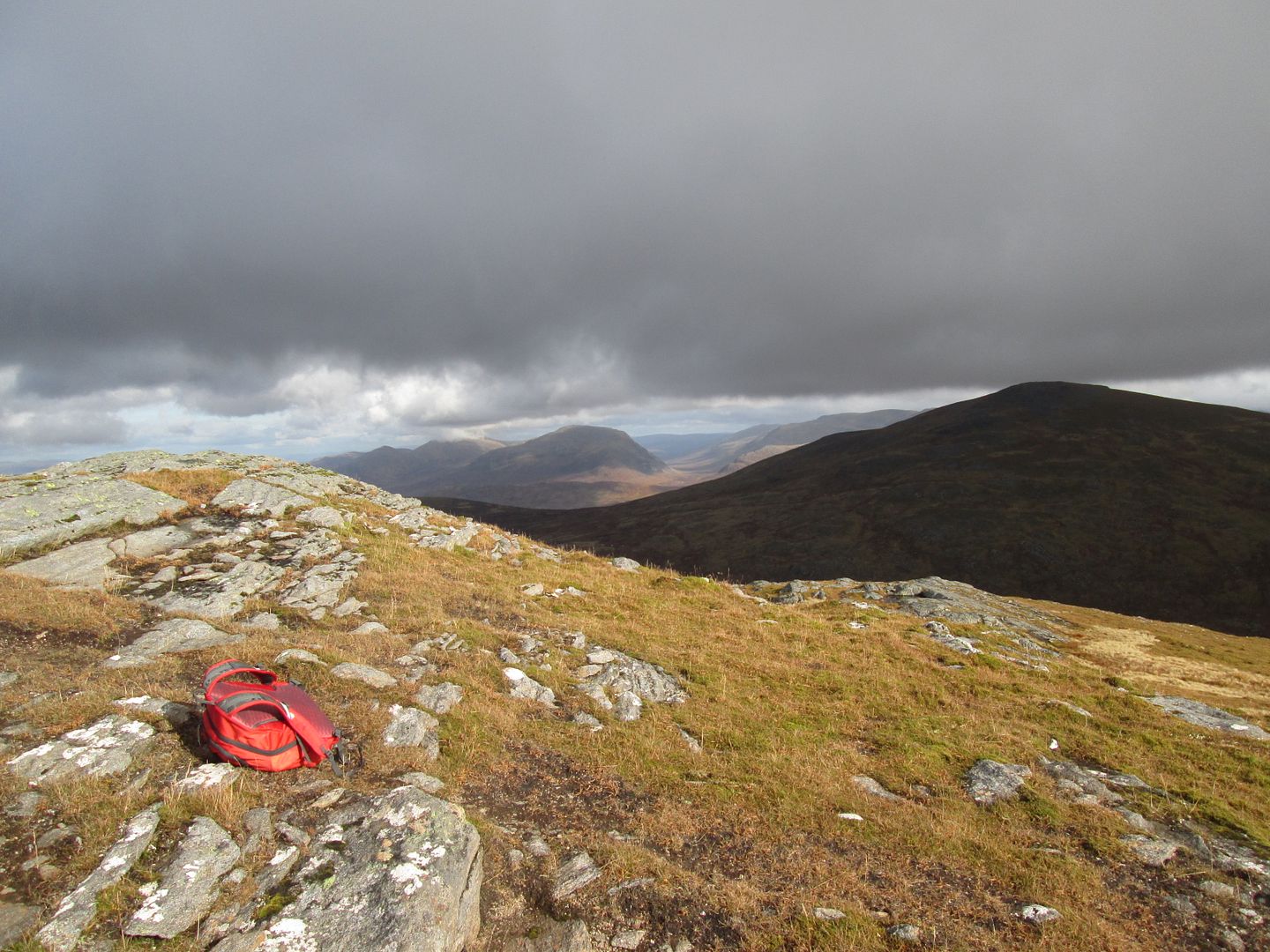 Chno Dearg in shadow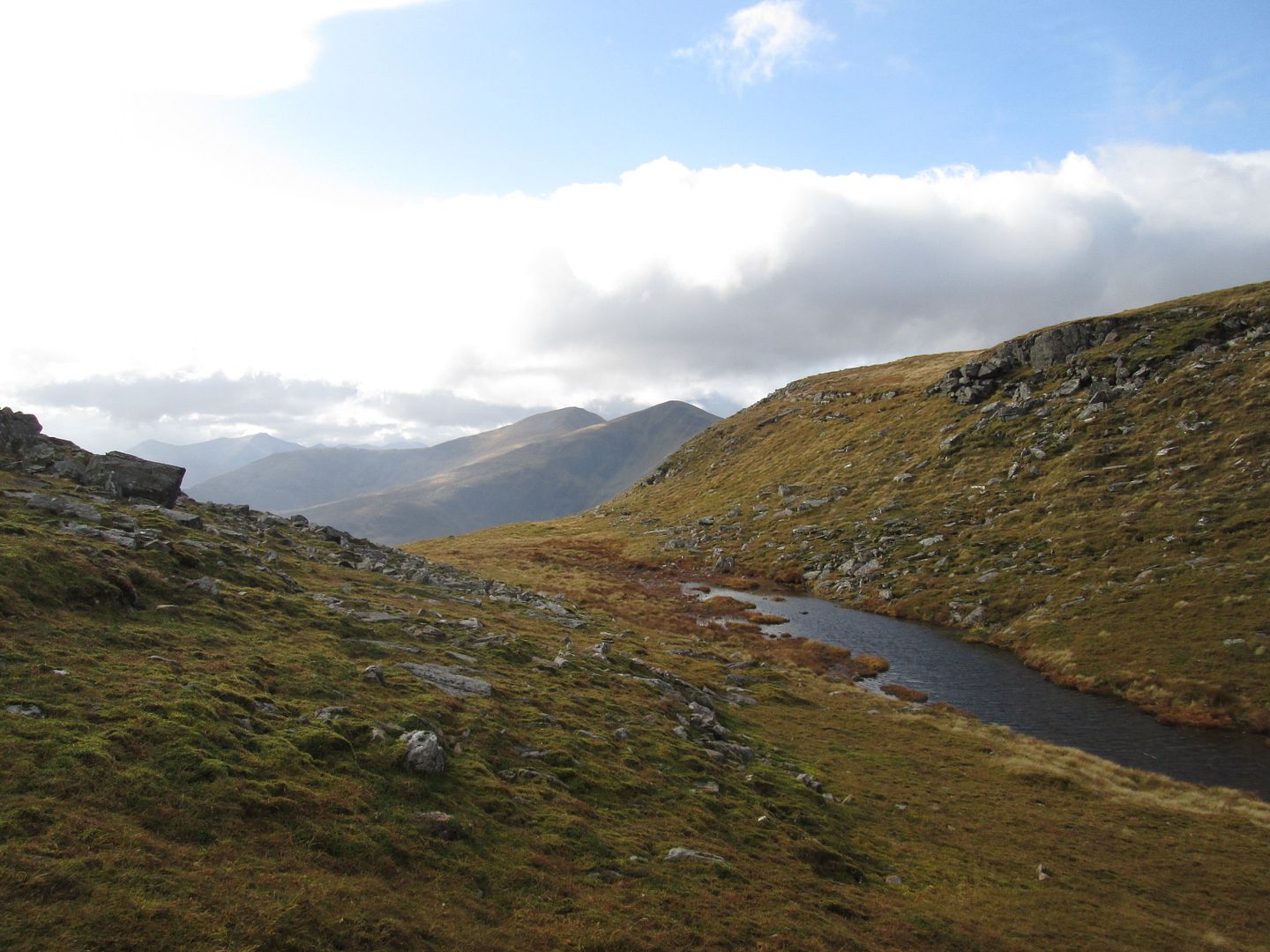 Back to the Easains
No end to the fantastic views to the East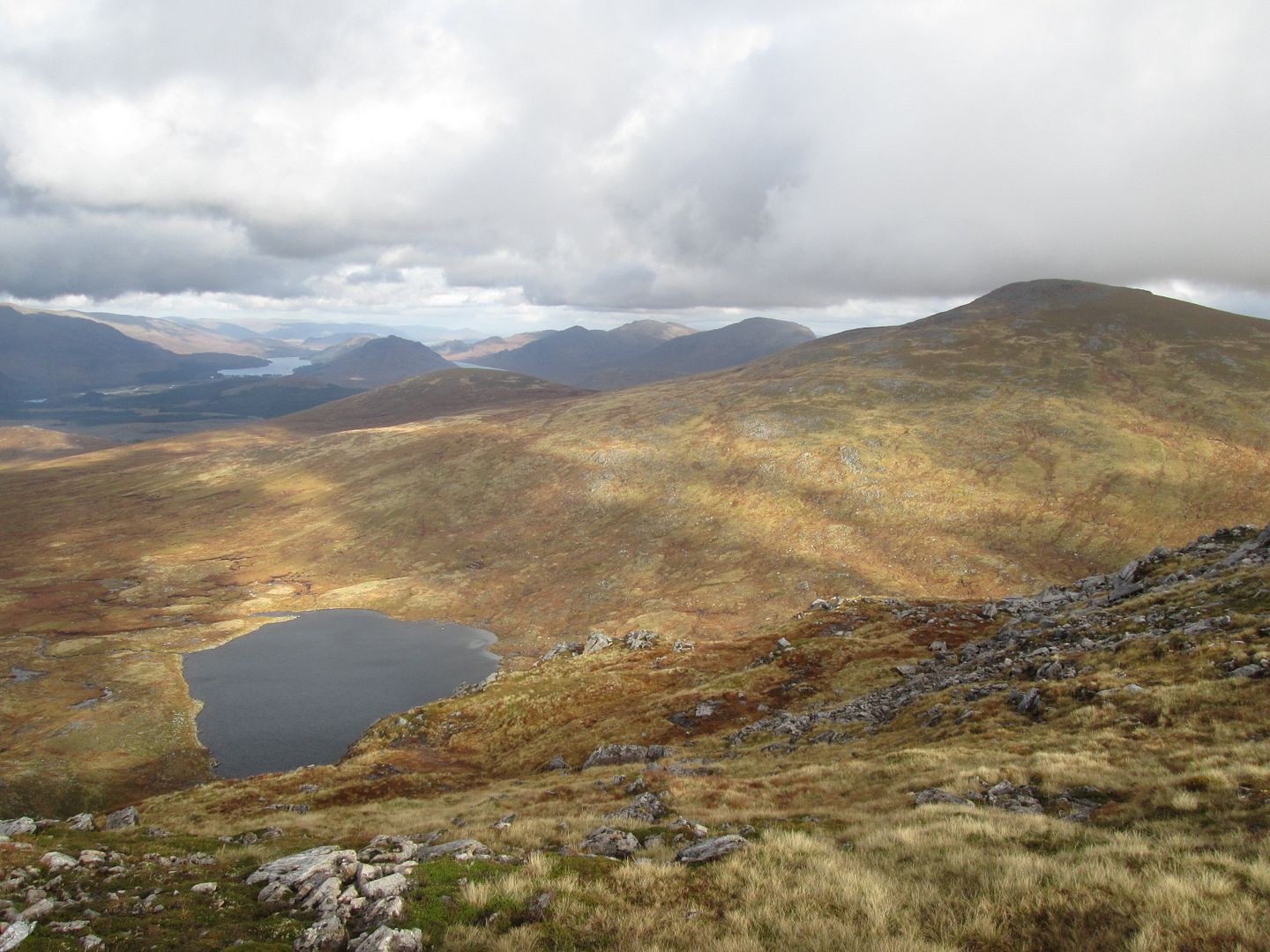 Lochan Coire an Lochain and Chno Dearg
Back to Sgriodain
Ahead to Chno Dearg
Easains
Chno Dearg
Stob Coire Sgriodain
Beinn na Lap
Final approach to Chno Dearg
East from Chno Dearg to the Laggan and na-h-Earba hills
Posing on the monumental cairn of Chno Dearg
Cloud engulfing Sgriodain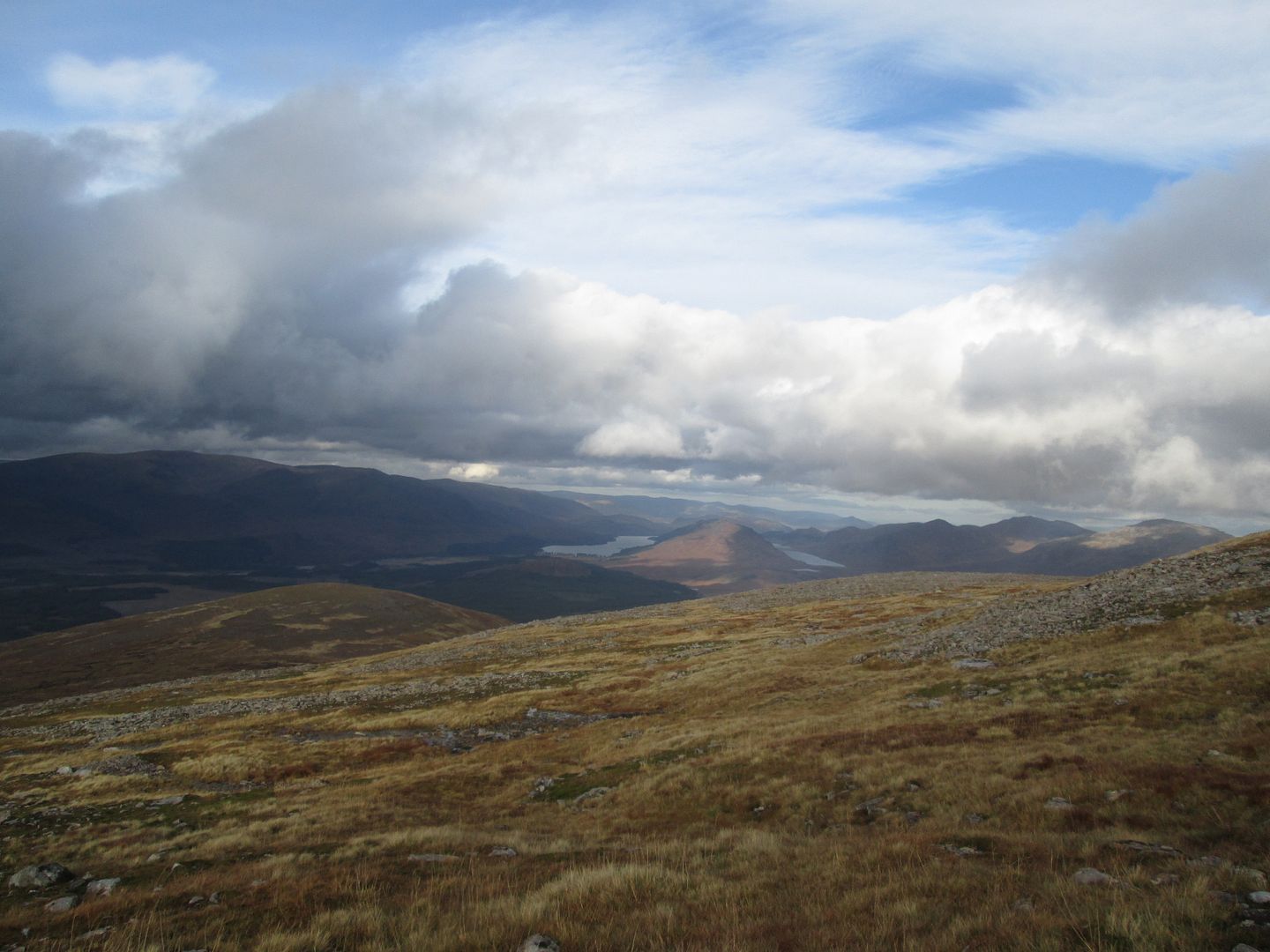 Early stages of the descent
Sron na Garbh-bheinne
Bog fest descent back to Fersit - Creag Dubh at 12 o'clock