Great forecast for the Saturday - so opportunity for another walk in fair weather
Headed up to Arrochar again - not really decided on any particular hill
The car thermometer was reading 4 degrees and a definite wee chill in the air at the car park
However once on the ziz zag path and into the morning sunshine the heat soon built up
The path was busy and there was a sort of conga line of people taking off jackets,hats,gloves etc
Once at the bench I took off my fleece pullover to cool down - absolutely no breeze
A wee bit past the dam I stopped at a burn to have a drink and a cooling splash.
Considered my options and settled on Bealach a'Mhaim and North West Ridge to Beinn Narnain.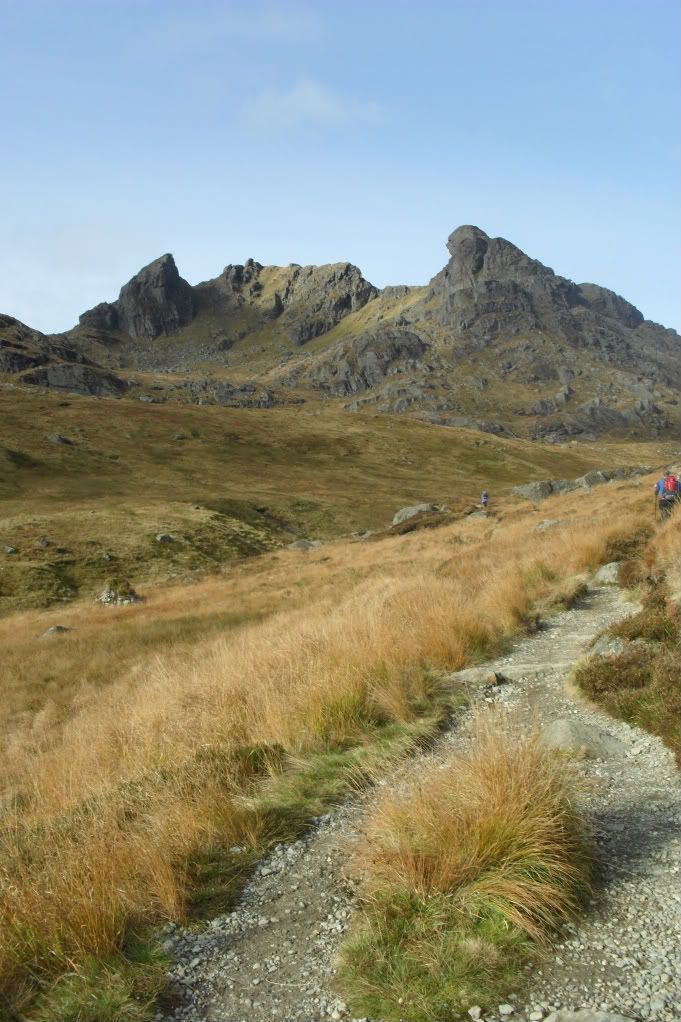 Views of The Cobbler
Once at the bealach strolled a wee bit up the slope and time for another short break
A good number of years since I approached Beinn Narnain by this slope (my 14th time on the hill)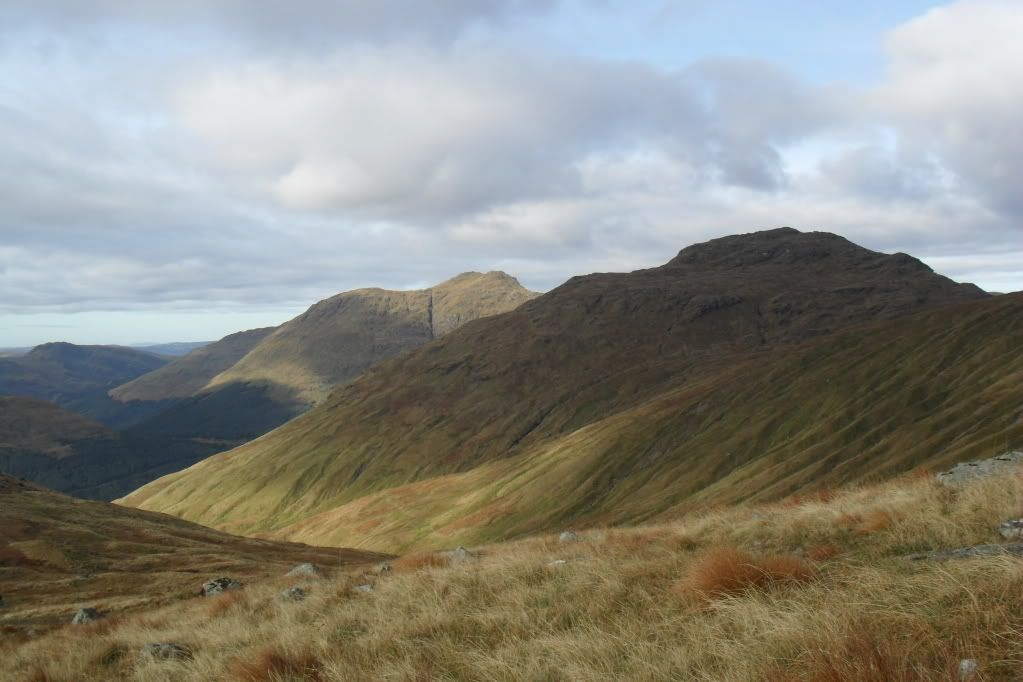 Beinn an Lochain and Beinn Luibhean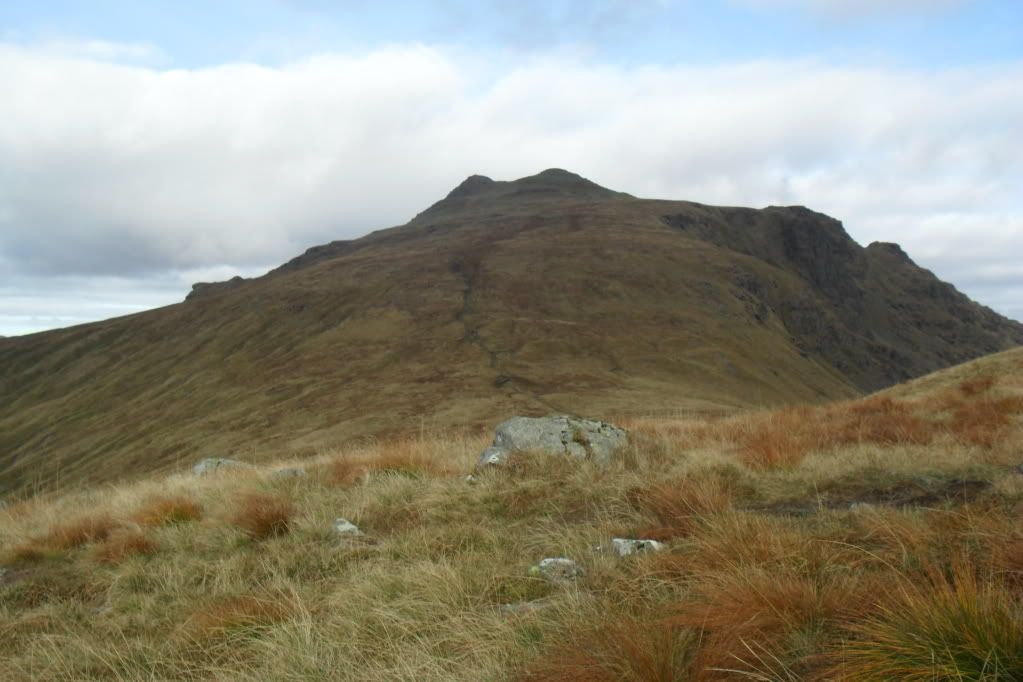 The south slopes of Beinn Ime
Does'nt take long to climb up on easy grassy slopes with a well worn track.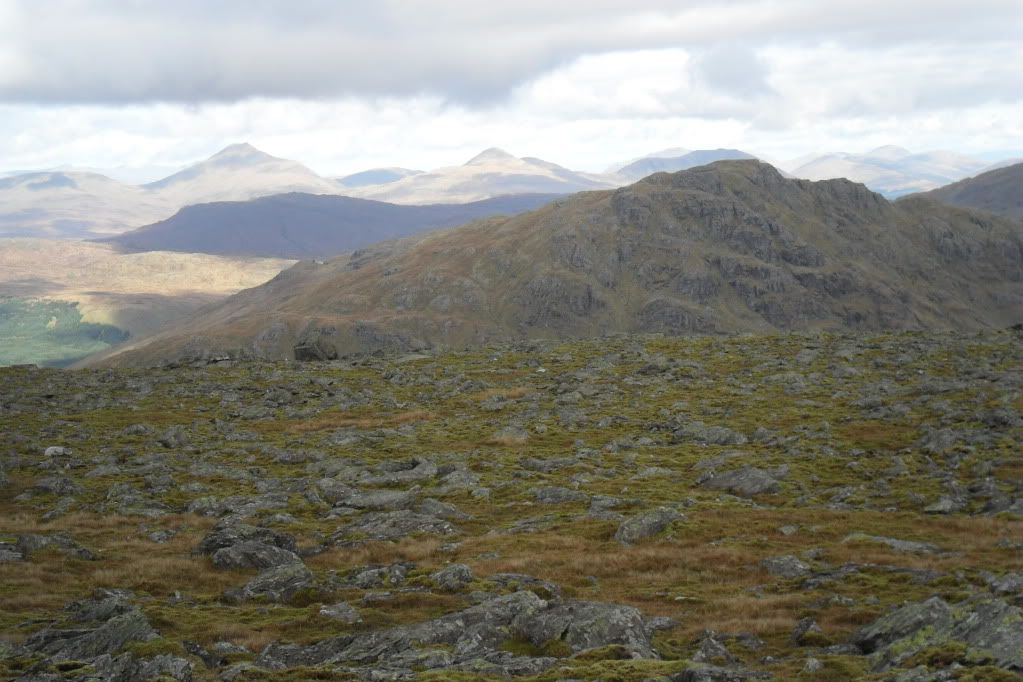 View north to Beinn Laoigh
Summit was fairly quiet - only four other people - and two dugs
But this soon changed - within minutes there was over twenty hillwalkers arriving from all directions
Good views to the north and west - Ben Nevis visible - and Mull very clear
After sitting for twenty minutes in very calm weather set on back down beside the Spearhead Buttress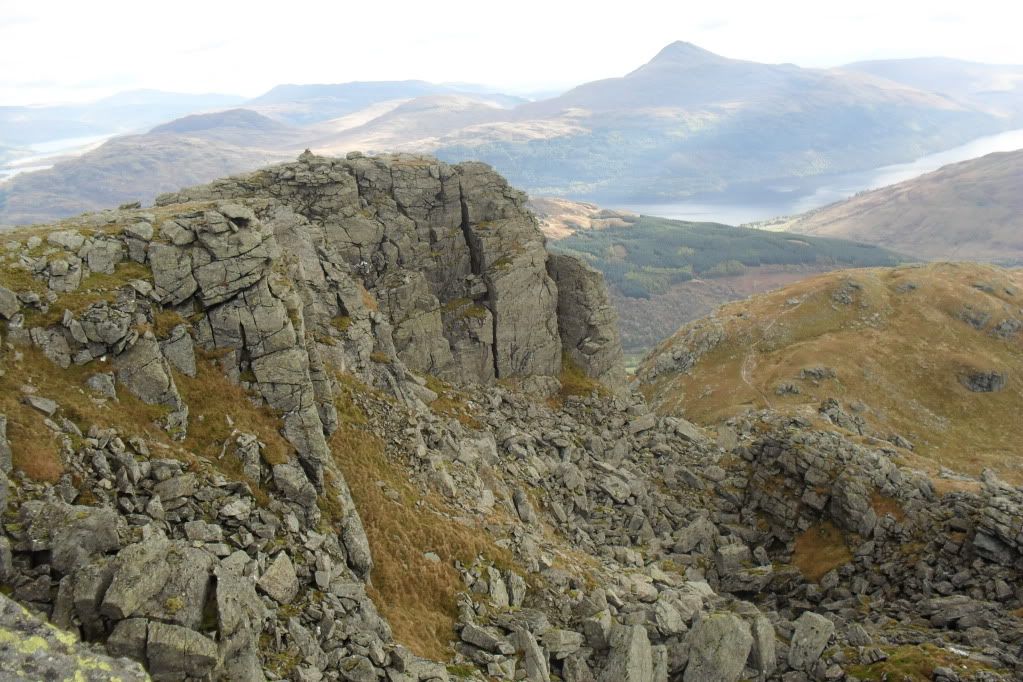 Spearhead Buttress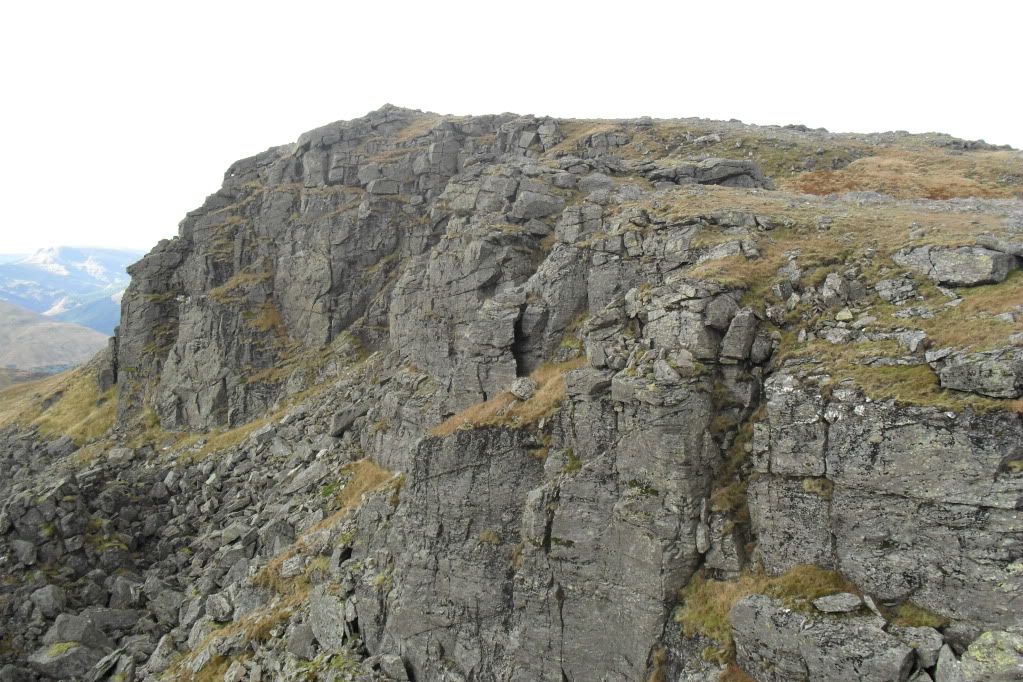 Looking back to the summmit plateau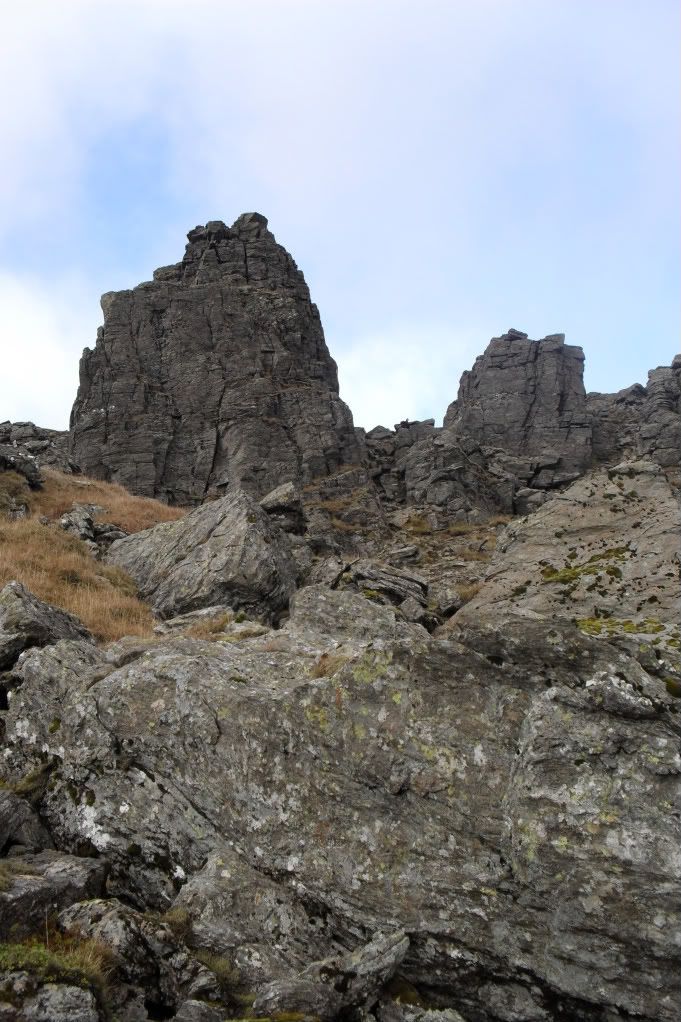 The Buttress
Cobbler
Wandered down along the Cruach nam Miseag ridge
Stags were bellowing down in Coire Sugach - a great wee corrie
I wonder just how many people wander round into this corrie nowadays,since the new path was opened in the early 2000s
The route from Narnain to A'Chrois and back down the corrie is terrific walk,especially in winter conditions
Rather than continue to the end of the ridge and the steep descent I took a direct line down the grassy slopes heading for the junction of paths just below the dam - and back down the zig zags
The view down Loch Long towards Arran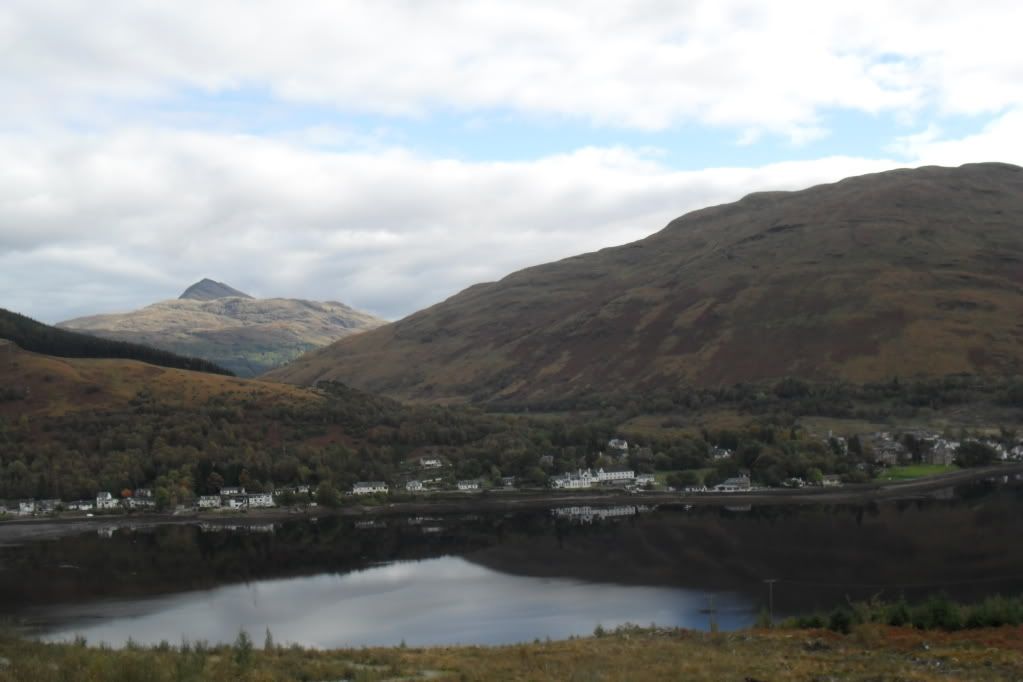 Autumnal Arrochar
Pint at the Village Inn - Deuchars