Following a Christmas spent in the deep South (nae hills) it was clear that I needed to continue the tradition I had begun last year of spending the first week of the year in the wilds. Last year's trip to Skye had been just magical and the forecast suggested that Torridon (an area that had been shockingly omitted from last year's adventures) should be my destination of choice
Unable to face the thought of doing the drive in one go I left Glasgow about 6pm on Wednesday and drove to near Lochluichart where I found a suitable layby and curled up on my back seat in my toasty sleeping bag and with the comfortingly smell of my friends buff that had been left behind and "borrowed"
It was remarkably comfortable and the following morning I drove the remainder of the way to the Torridon Inn, just past Annat, where I booted up and made a start.
Thursday 4th January
Beinn Damph
13.14km
1145m ascent
5 hours 45 mins
The path was steep on slightly cramped legs but the pine forest was beautiful and sheltered me from any wind
As I left the pine behind the views backwards towards Beinn Alligin & Liathach were just stunning
Magnificent Alligin
The path only had bits of ice and it clearly led me over the heather moorland towards the climb up to the ridge.
Meall Gorm ahead (a good viewpoint in decent weather)
I couldn't stop looking backwards….
As I started the steeper climb up to the ridge the path became less clear and I was also into the snow and more serious ice here which made walking more difficult and increased the likelihood of faceplanting
The coire
Reaching the ridge I could see my route ahead
Loch Sheldaig, out to sea and Northern Skye
Loch Carron
As I climbed higher the area around Loch Carron became clearer….
Looking back down the ridge
The path was under snow but a fairly convincing number of footprints had created a route that agreed with what I thought was the right direction
It was tough going as there were sections where the "path" was fairly icy before becoming deep sinky snow but eventually I made my way up towards….
…a whiteout….doh
Now….the footprints led me a few metres north to a snow covered shelter. From memory (and confirmed by a map check) this wasn't the summit but the 868 top. However the footprints did not continue. Not one single one…. I was pretty confident about where I was (and I did get the GPS out to double check) but when the footprints stop and you're in a whiteout you start to doubt yourself
A quick message to Mr X confirmed that I was right, which I knew anyway but it was reassuring to hear (and of course he will take credit for saving my ass forever now
)
So compass in hand, off I went into nothingness…. I followed the edge of the corrie (at a distance
) before the ridge narrowed. The snow conditions were difficult here; sometimes hard enough to walk on, then sinking up to my ass with the next step. I struggled up the ridge through deep snow, crawling at times
The ridge narrows
A very brief clearance reveals the corrie I've just walked around
A lot of time passed as I dragged myself up and up until finally the incline eased and I literally stumbled onto the summit cairn
It was surprisingly not too windy here and I was able to wait to see if it would clear…
SUMMIT!
There were a few brief moments where it threatened to clear….MCD
Towards Loch Carron
But it didn't happen and after a while I was starting to get cold. I had a long way back and the weather was to deteriorate as the day went on. So I headed off, grateful for my footprints to follow so I didn't have to bother navigating
Freezy face
It didn't seem like such a long way on the way back and as I headed down towards the bealach I was finally out of the clag…
However the other top was in more clag than before, it didn't look likely to change and I was tired so I figured it was time to head down. As I came down the last steep section from the bealach I met a large group of people in jeans…I did warn them that I'd nearly needed crampons and they said that they were probably only going to the bealach
Alligin a little misty
Reaching the forest I stopped for a bite to eat and a wee play with the big lens seeing as I'd carried it all this way…
The Horns
Sgurr Mor & the Eag-Dhubh
An easy walk back through the pine forest saw me back at the car and making a new pal…I tried to communicate but he (or she) was a cow of few words
I decided to have a wee drive along the road towards Shieldaig which gave some lovely views down Loch Torridon
And of Shieldaig itself
I found somewhere to bed down for the night and after reading a few chapters by torchlight I fell so soundly asleep that I didn't notice all the wind and rain
Friday 5th January
Coire Mhic Fhearchair
14.64km
606m ascent
4 hours 30 mins
The next morning dawned and although the forecast was decidedly patchy with very high winds, the view wasn't at all bad!
Driving the few miles around to the Beinn Eighe start point I got my boots on and headed off up the familiar path. The tops were all in clag here and things were not looking hugely promising, but I was determined to make my pilgrimage to the hallowed Coire Mhic Fhearchair
Looking back towards the Ling Hut
Ahead the impressive Stuc a' Choire Dhuibh Bhig – the Eastern end of Liathach
Coinneach Mhor appearing out of the mist
As I continued the visibility dropped and a hybrid rain/snow was falling so in order to not destroy my camera and my friends lenses I decided to put it away
It was a tougher climb than I remembered to Coire Dubh Mor but as I dropped down towards the wee lochans there were promising glimpses ahead
And the inner workings of Liathach were also making an impressive appearance
As I rounded Sail Mhor I had more and more snow to contend with but also views were really opening out now!
Carn na Feola, the Eastern end of Beinn Dearg
The last section up to the Coire was very tough – wind was blowing loose snow at me and deep soft snow was covering an already steep climb up the tiers of rock. I slowly made my way up, bumped into a group of people just leaving and excitedly made my way up the last section towards the view I had been waiting for….
Coire Mhic Fhearchair - the triple buttresses were partially hidden but it was an absolutely magical sight.
Back the way to Baosbheinn & Beinn an Eoin were impressive too
But I couldn't take my eyes off this sight…. I've heard people liken this corrie to a cathedral and there on my own it felt like a holy place
Careful not to fall in I wandered around the wee island
Obviously this had to happen
I couldn't decide which photo I liked best so I've posted them all
Sail Mhor
Last one, promise
Baosbheinn & Beinn an Eoin
Beinn a' Chearcaill
What a sight
However, it was cold, very cold, and it had taken me over 2 hours to this point. It was a long way back….carefully making my way back down the steep section I had to stop to admire the waterfalls
Baosbheinn & Beinn an Eoin
Making my way carefully around Sail Mhor I could see that Liathach was a bit clearer
As i started the descent from Coire Dubh Mhor I paused to admire a very sinister looking snowman…
As I neared the car, Beinn Eighe behind me looked clearer
Back at the car I hung damp things up to dry before heading into Torridon to see if the famous coffee shop was open…
First I was distracted by the view down Loch Torridon
Before being rejuvenated by wonderful tea and cake!
As I left, I met a couple of very tame deer who seemed to be up to funny business in full view of the camera
After a quick shower (heavenly!) I emptied my pockets into the donation box and enjoyed an evening of food and a good book followed by cake and custard (the lovely lady in the coffee shop had opened the tin for me
) before the moon rose and tempted me to get the camera out again.
Saturday 6th January
Beinn Alligin
10.2km
1205m ascent
6 hours 25 mins
Through the power of social media, I had discovered that a couple of friends were planning to head to Torridon on Saturday and after firing a few messages back and forth we agreed to meet to tackle Beinn Alligin; a hill I had been up before and was planning a return to. It would be nice to have some company too
I met Michael and Stevie and we got ourselves ready to go. We had decided to go clockwise in the hope that the wind would have lessened before we tackled the horns. In the car park we met two other groups, one pair heading up horns first so we joked about meeting halfway round to compare notes and another group one of whom we heard ask "do we need our crampons today?" as we left
We crossed the road and headed up the path which almost immediately started climbing fairly steeply. I remembered this being a pretty brutal climb and it did not disappoint. But the banter was flowing as we headed upwards. It was cold but we were already overheating
Stopping for a breather…
Beinn Damph was gloriously clear today and the colours were marvellous
Looking ahead to Coire nan Laogh
Sgurr Mor & the Horns
An impressive viewpoint – down the glen, Beinn Dearg on the left, Beinn Eighe dead ahead and Liathach on the right
We started to climb up the corrie – the path was well under snow and soon we stopped to put on our crampons. This made walking a lot easier and although it was very steep the snow was mostly good to walk on.
Looking back down
Stopping for a rest – a bonnie wee view!
Despite it still being a bit cloudy, the sun was breaking through the clouds to create some lovely effects
And it got even better the higher we climbed!
Mike and Stevie stopped for a photo
Mine's better
Finally coming out the top of the corrie extra gloves were donned and Mike led the way up to the trig point at the top of Tom na Gruagaich
The sun celebrates in dramatic fashion opening up over Loch Torridon
Stevie walking in front of what must be a perfect camp spot….
As we arrived at the trig point the sun perfectly hit the mountains in front of us and I'm pretty sure this photo is the closest I can get to answering the question I am so often asked; "why do you go walking?"
That's some view eh
Despite the cold we felt the need to enjoy the fabulous views for a while, cold hands and feet be damned
Mike's summit selfie
A slightly different angle (I couldn't decide which I preferred!)
The sun hitting the Corbett Beinn Dearg
Looking back down
Liathach
Sun hitting the edge of the corrie
Jaxter special!
Stevie on the summit
However we had a long way to go and it was cold, so Stevie led the way around the edge of the corrie.
We were close enough to the edge for a bit of excitement and I'm pretty sure the path I'd followed previously had zig-zagged well away from the drop but in true Back to the Future style…where we're going, we don't need paths
Looking back up what we'd come down….
Mike bringing up the rear
Coming down there was a lot of soft snow but as we came out of the shadow of Tom na Gruagaich the walking became a little easier.
Looking back to Tom na Gruagaich
Although the ascent up Sgurr Mor had looked relatively tame from our previous summit, now we were actually doing it our legs were really beginning to feel it!
Looking down to Loch Torridon
Eag Dubh – the black crack; not looking very black today
The Eag Dubh with Tom na Gruagaich behind
From here the summit of Sgurr Mor was easily reached but our eyes instantly went to the horns – could we or couldn't we? One thing that worried us was that the pair going horns first had not made it – they could have bailed for any reason, but it wasn't a good sign
We had a wee wander down towards the Horns and could see very few, if any footprints going onwards….
Slioch
I looked to Mike and Stevie as they had more winter experience than me….without a rope the decision was made that it was probably better safe than sorry. And so it was that I would have to return a third time for a crack at the horns
With a look at the time we realised we didn't have time for hanging about so headed back over Sgurr Mor and back downwards where we met the group behind us at the Eag Dubh. Fortunately they had brought their crampons with them
It also turned out that I'd met two of them at the top of Bla Bheinn a year ago - small world
The light was starting to go and I found myself missing my footing in the snow. And we had another munro to climb
Hey let's go climb Tom na Gruagaich again
Mike and Stevie leading the way
Beinn Damph & pals
Looking back to Sgurr Mor & and Eag Dubh
Liathach – you can tell that the light had gone
We were all feeling pretty tired as we dragged ourselves up to the summit of Tom na Gruagaich for the second time that day, and the most memorable moment from this part was Mike literally hauling me up a rock to save me walking around as I couldn't reach
Fortunately there is no photographic evidence of this moment
The effort was totally worth it as we were greeted by this stunning view of evening light on Skye
We met a guy who had walked up for the sunset and after comparing notes on cameras and crampons we figured we had better get on with it. The boys tried bum sliding but the snow was too sticky initially then too slippery as Stevie had to get outta the way very quickly
It was a wonderful relief to get the crampons off once out the snow and it was a knee-crunching final descent to the car park. Mike and Stevie had a long drive ahead (hardcore Torridon-in-a-dayers
) so we stocked up on caffeine and cake at the Cake Shop before I waved them off.
I then tried to catch my dinner….
Before enjoying the evening light on Loch Torridon
Sunday 7th January
Beinn Dearg (Torridon)
12km
809m ascent
4 hours 45 mins
Sunday dawned in dramatic fashion – firstly I awoke to thick ice on the inside of my car windows
Secondly, when I decided to turn on the engine to defrost the windscreen it turned out my battery was deed. I hadn't left anything on overnight, it was just incredibly cold
I threw on gloves and hats and wandered off to find assistance. The first guy I met didn't have jump leads but did confirm his car had been reluctant to start too
I found three friendly guys outside the Youth Hostel who offered to help me bump start Colonel Mustard. Thanks to my rescuers this was successful and I was mobile again
I found out later that these heroes were actually part of the Torridon Mountain Rescue Team and friends of a friend. So they really are heroes
Obviously people haven't held back laughing about my needing help from MR without even being on a mountain
While I was letting The Colonel run a bit to recharge I caught the end of a magnificent sunrise (unfortunately I'd missed most of it with the car drama
)
Beinn Damph
I drove up the short distance to the Beinn Alligin car park managing to safely negotiate the sheet ice I'd been warned about and parked facing downhill just incase of problems afterwards
I left the engine running while I booted up and then crossed my fingers, turned it off and headed off up the path on the right of the bridge.
It was a nice easy walk and I covered the distance quickly. It was an absolutely glorious morning – if possible even better than the day before
The sun was hitting all the right things in the right places and I wished that I'd been able to start a bit earlier as with a bit of height it would have been absolutely perfect.
However, Beinn Alligin behind the waterfall wasn't a bad view at all…
The view from the bridge over the Coire Mhic Nobaill was nae bad either
Continuing along the path I reached the next footbridge which gave me an impressive view of Beinn Dearg, my very imposing looking target!
Beinn Alligin was strikingly white against the bluebird sky and a sneaky wee Scottish flag too
I was walking along feeling on top of the world and couldn't have removed the huge grin from my face if I'd tried
As I gained height towards the Bealach a' Chomhla I was given a wonderful view down the glen of Beinn Eighe
Beinn Dearg ahead
Looking back
Magnificent Liathach
I passed the turn off to the Horns and continued a short distance along the path which became increasingly rough before bearing off towards the west flank of Stuc Loch na Cabhaig. There were patches of snow and evidence of a set of footprints at least a day old. Although I wasn't consciously following these prints it was comforting to realise that every navigational decision I made as I crossed the moor turned out to be an echo of the mystery person.
I remember someone saying that they enjoyed seeing other people's footprints when they were walking alone as it was a strange form of company; knowing that someone had been there in the past and left a little of themselves behind. I was loving the solitude but could understand that feeling of companionship with an unknown person in the past
I found an easy crossing point at the burn, and was so confident that I managed to stop for a photo halfway across…..risky but fortunately it paid off
I had a wee pause at some huge rocks….here's me for scale
And the Horns of Alligin behind me
As recommended I worked my way past the boulders before ascending. I now had a wonderful view of the splendid Baosbheinn!
Once past the boulders it was time to head up. It looked steep and snowy and I decided crampons would be a good idea.
As with all steep ascents, height was gained quickly. The snow was mostly in good condition and easily supported me as I climbed.
Looking back to Alligin
As I pulled myself out the top of a particularly steep section I could see up to the ridge proper
Loch Torridon and it's magnificent satellites
Looking back I was startled at the steepness of the slope I'd just climbed was and realised with a jolt that I should definitely have my ice axe out as I'd be totally screwed if I slipped here
Axe in hand I kept going, carefully placing each foot or hand, willing myself to concentrate.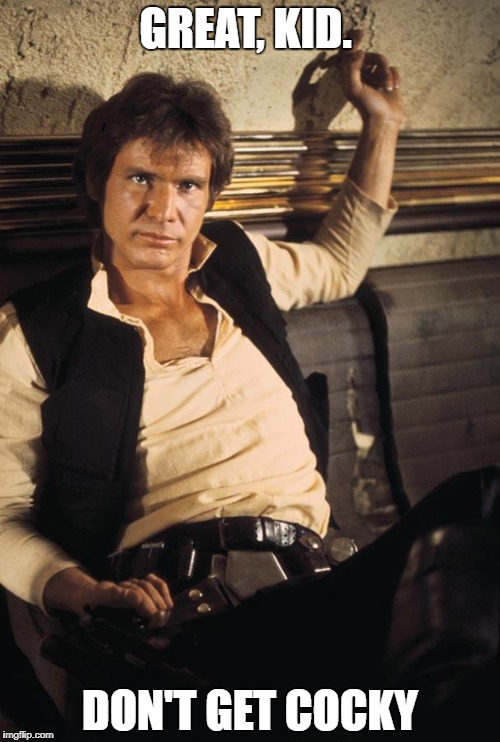 Loch a' Bhealaich & Baosbheinn
Fabulous Beinn Alligin!
I wound my way in between crags, trying to stick to the snow as the rocks tended to have sinky snow around them. I was starting to wonder if coming down this would be quite interesting…. Still nothing impossible yet, so I continued. And the views continued to improve…
Finally I was confronted by crags….spying a route around the side I started around there before discovering that the snow was very loose. I had a wonder around the other way…no better. The drop was….let's just say that a MR callout would not be necessary if it went wrong
I had got to the point where I thought I could have serious trouble reversing anything I did next; not a good idea. Anyone who knows me will know how stubborn I am so the decision to turn around was not made lightly
But it was definitely the correct one
Baosbheinn & Beinn an Eoin
Baosbheinn
I'd spotted a snowy gully which looked like a safer descent route than reversing what I'd come up, so after a few more photos (just in case
) and a soaking up the views for as long as I could manage before getting cold I stepped into the gully.
The gully was fine to start with – the snow was solid enough to be safe but enough to sink into as well as I carefully made my way downwards. Looking back up I couldn't believe what I'd managed to come down, and it was nowhere near over yet!
Safely negotiating the first section I was confronted with a view of Slioch!!
Beinn an Eoin was also looking striking from this angle
Continuing down the gully I managed to negotiate some very icy patches and eventually came out at a flatter section where I could draw breath! It had all got quite intense
The hardest bit was done now and it was a case of picking my way through the rocks and boulders to work my way back around to where I'd started my ascent. No summit today but I reckoned I'd learnt more than on any other winter hill-walk
Rounding the corner I could see my boulders ahead
I was rather startled to see footprints as I'd thought I was alone….I laughed when I realised I had met my outward route
Looking back from the boulders – Beinn Dearg had defeated me but it would be here another day, as would I
I made my way back across the moor until I met the path and as I enjoyed the easy walk back down Coire Mhic Nobaill I thought about why I wasn't in the least bit bothered about not making the summit – partly it was just such a spectacular day to be out playing in the snow but also a quote a very dear friend of mine had sent me popped into my mind and I decided it very much summed up my last year – a change from summit-fever to a desire for adventure, exploration and appreciation of special places
Lost in thought I enjoyed the sights of frozen waterfalls…
…wonderful panoramas (although the light was going as the weather started to close in a little)…
…and Liathach
Nearing the carpark I started to meet lots of people out for a wee Sunday wander. To be fair it was a lovely setting for it! Back at the car I was relieved to discover that The Colonel started without any hesitation
However, disaster struck again when I discovered that the Cake Shop in the village was closed on Sundays
It was the small matter of a 230 mile drive home, so after a few photo stops along the Torridon road….
I paused at the Kinlochewe viewpoint to let the sun set (or not
) on my Torridonian adventures for now.