Its my first walk report but thought it worthwhile to mark my son's first Munro. We decided to go up the tourist route and back down the Ptarmigan ridge as generally a circular route is so much more fun.
The forecast was very good although a bit chilly so we were realy looking forward to the challenge ahead. First View on the Walk.
Cameron at the plaque as we worked out way through the pines.
The views were magnificent all day long but here is a view West down to the loch.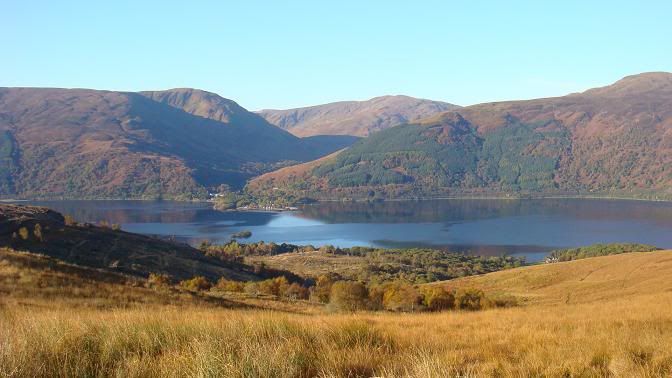 The Cobbler just coming into view on the way up - we ended up with literally dozens of photos of The Cobbler - I'm sure most people do the same on days like this.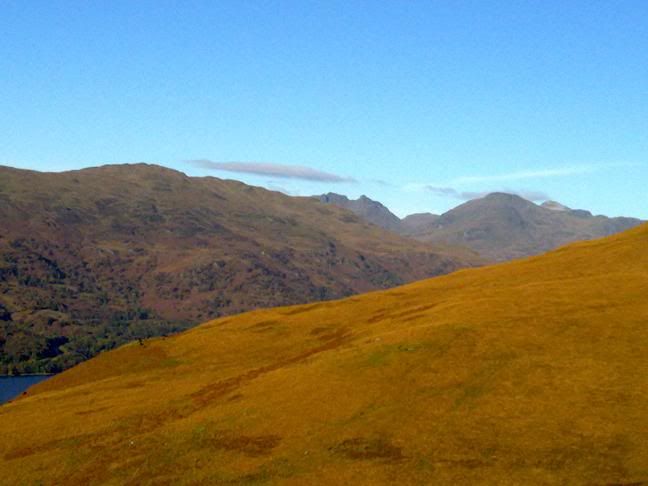 The long slog - it was starting to get a bit nippy so extra layers were starting to go on.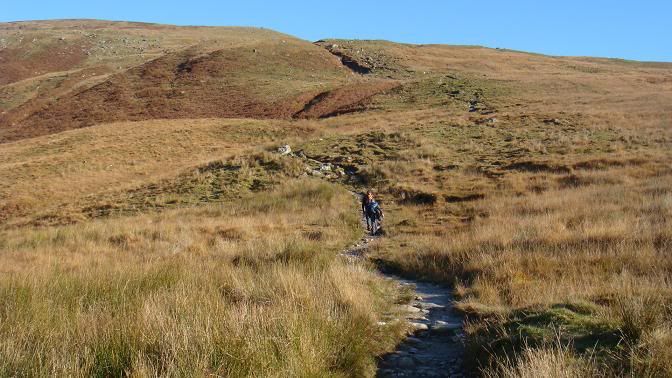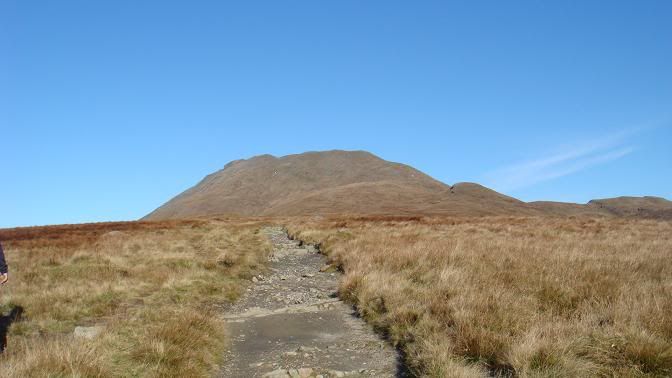 Views South over the Islands
Correct me if I'm wrong but I think this is Ben Vorlich and Stuc a'Chroin. This was just before we turned the corner to the summit.
First Munro for the wee fella.
We didn't hang around as it was very cold and breezy at the top.
View back to the summit from the path to the Ptarmigan Ridge
Lovely views of The Cobbler and Ben Narnain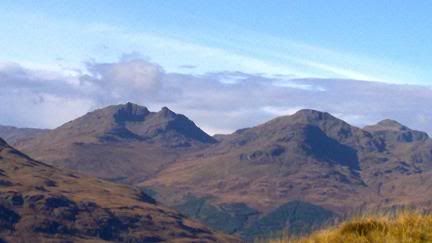 Even with all the lovely weather we still managed to experience a short flurry of snow