The last day of my Summer 2017 tour saw me taking in the prominent Corbett of Beinn Bhan which rises above the Great Glen and the Caledonian Canal to the west of the Commando Memorial near Spean Bridge. It was one of those often driven past, never climbed hills but today it would have its day. To be honest, after the bitter disappointment of my ultimately aborted effort to take in the 5 Munros to the north of Glen Affric the previous day, my mind was already on the way home even with one day of the hill pass still to go. Looked like an ideal day for this one then!
I drove from Fiddlers in Drumnadrochit and parked up for the night at the tight little parking area by the gate at the start of the track that leads into the forest and up towards the Druim Fada from the road through Glen Loy near Inverskilavulin Bridge.
The morning dawned relatively bright and sunny, a pleasant contrast to much of what I was given by the Weather Gods yesterday in Glen Affric. The Law of Sod at work in the hills yet again!
I threw on a small pack with a few bare necessities in it and headed over the bridge and down the track towards Inverskilavulin Lodges and onto the hillside beyond.
Beinn Bhan across the Glen Roy road from my wee parking spot
Inverskilavulin Lodges sign - can't quite put my finger on it, but something makes me think they might be trying to attract the fishing and deer stalking fraternity!
Inverskilavulin Lodges
This is not the easiest nor most pleasant hill to ascend, at least not from this starting point. The ground is pathless and uniformly rough on the lower slopes and the general humidity and clamminess made it a rather unpleasant and sweaty affair. Higher up the going does become easier on short cropped grass and on a better day, the views would be very rewarding. On this day however, the weather really never got out of second gear and I only really got an impression of what it might be like on a clear day.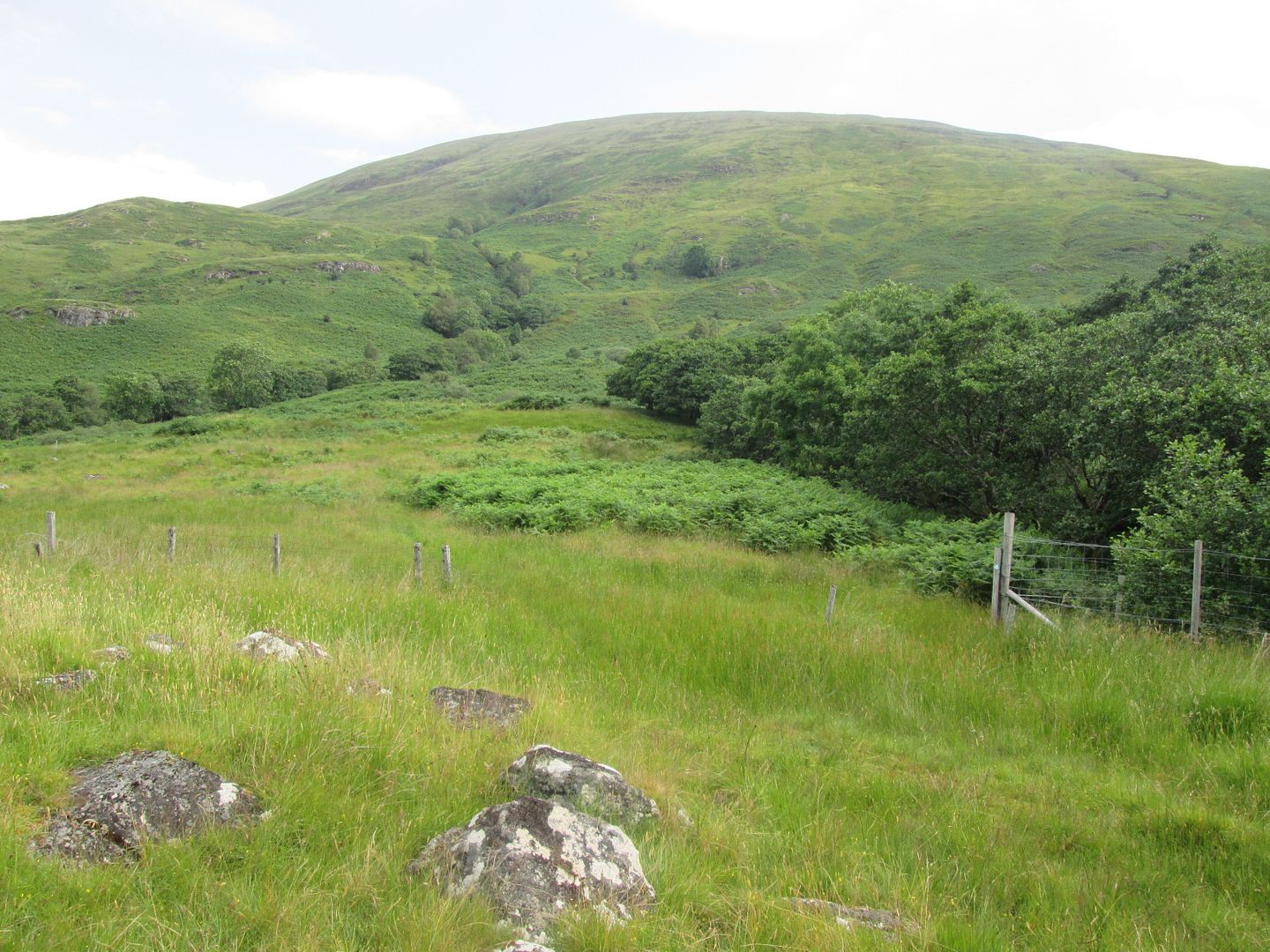 Very rough ground bypassing the lodges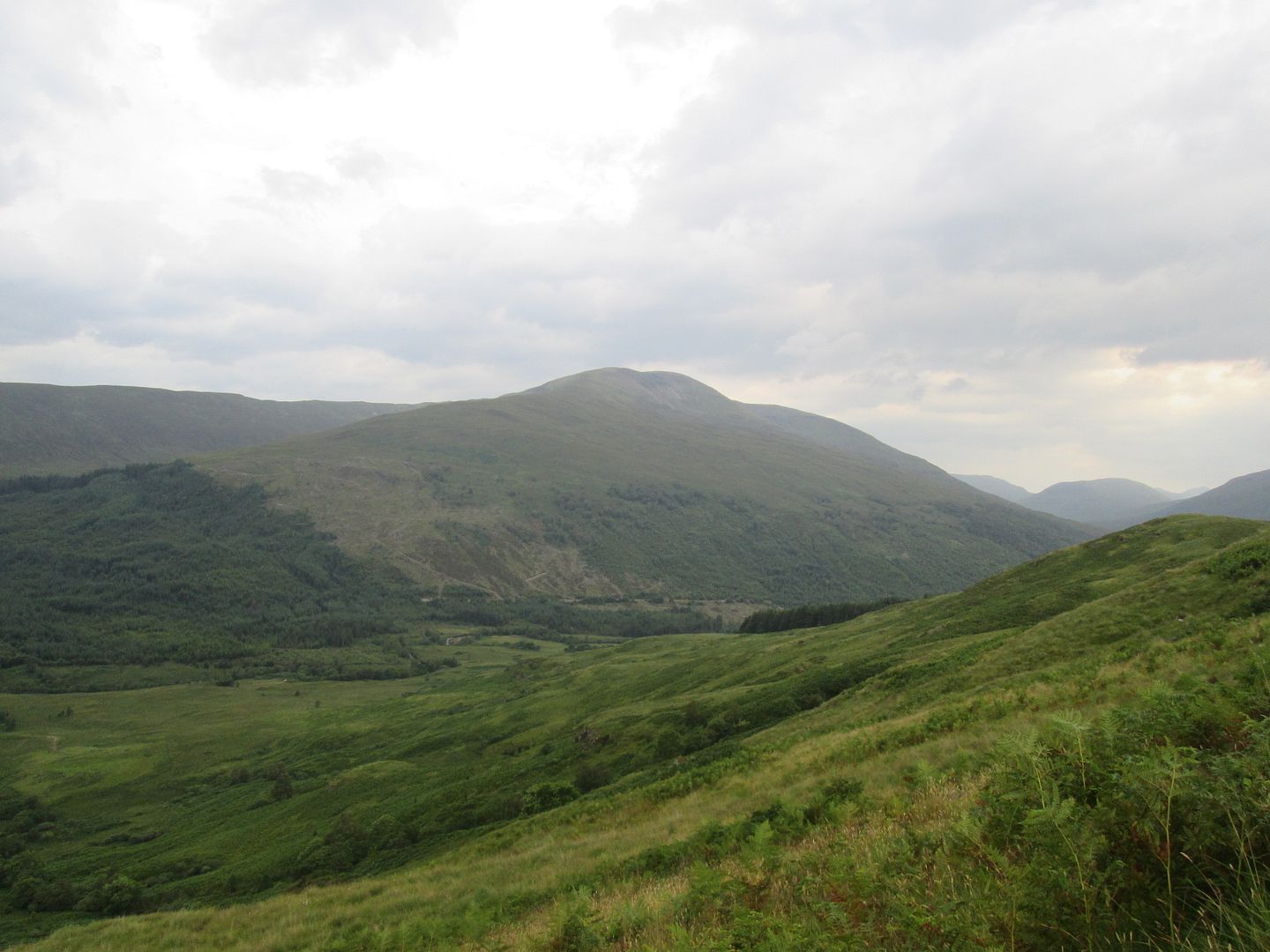 Across Glen Loy to the Druim Fada
Back down to Inverskilavulin Lodges and across to the big Fort Bill hills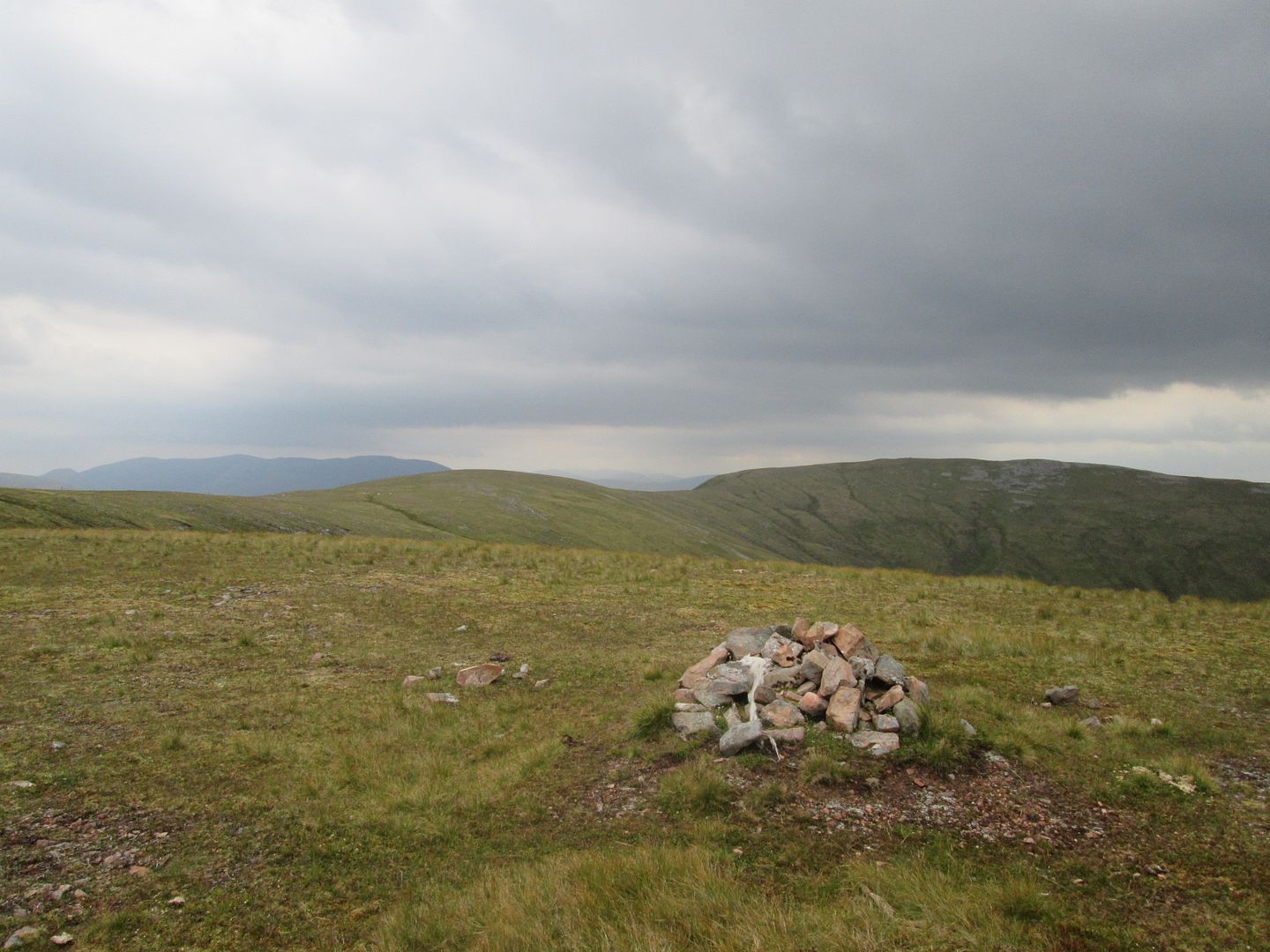 Marker cairn on the curving horseshoe ridge
Looking back along the ridge
Final approach to the summit
Loch Lochy
Loch Arkaig and the Arkaig Corbetts
Loch Lochy from the Corbett summit
Last summit pose of the trip
Once back down off the summit, the going became rough again with high ferns and uneven, tussocky ground. It was a blessed relief to get back to the car, hot, sweaty, tired and generally just in need of some good home comforts after four days on the road and the hill!
Falls on the descent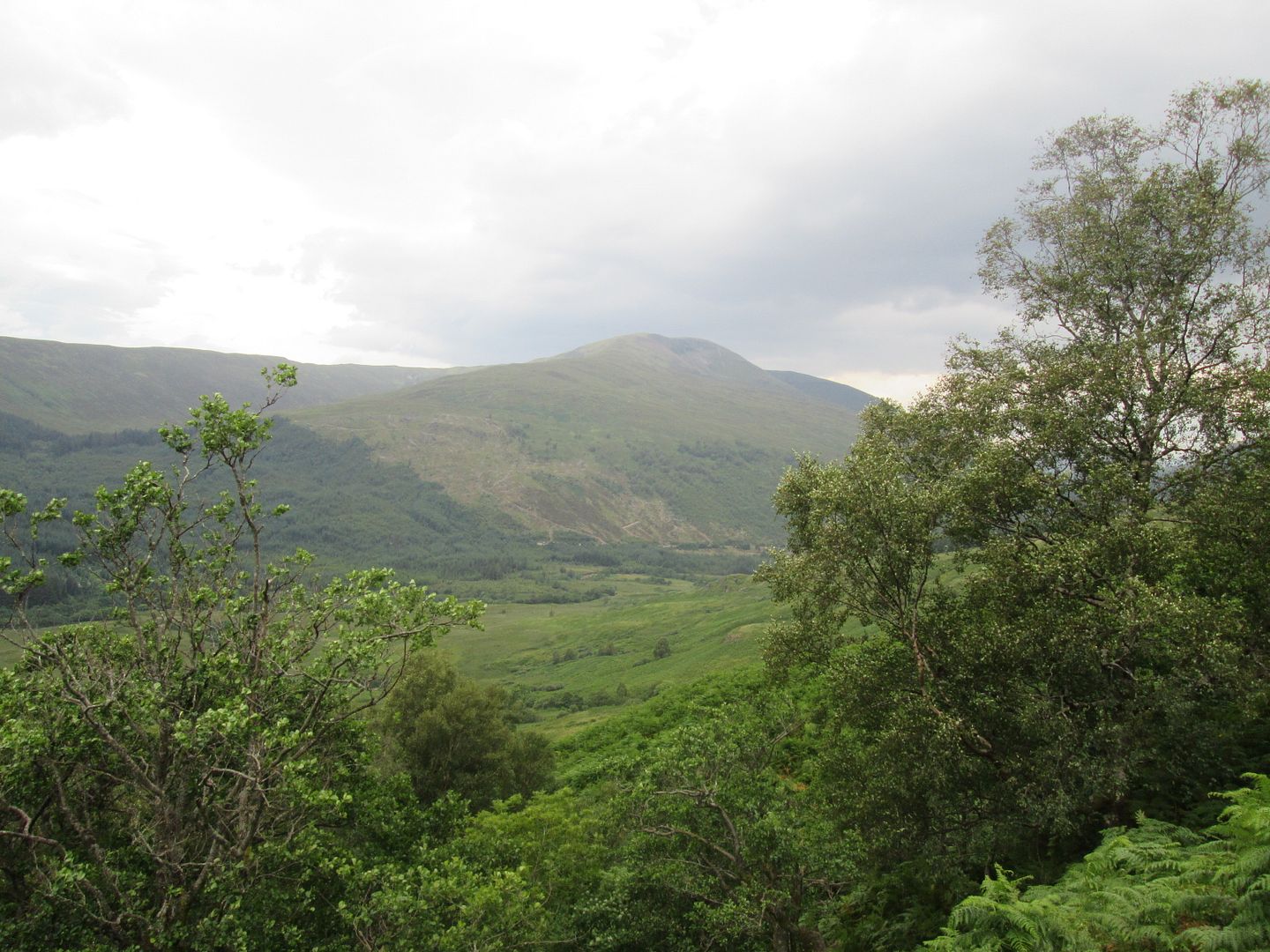 Druim Fada