They call me the wind-catcher. Even if the forecast says the wind is going to ease, as soon as the wind sees me approaching the foot of a hill it will show what it can do. So two birds killed with one stone: the forecast motivated me to finally pay a visit to Bynack More, and the strong wind pushed the clouds away opening up a really nice view from the summit. Not until I had completed the pleasant but looooong walk-in from the Allt Mor car park and admired the track crossing the initial plateau at around 800 m, starting to dream of a future trip along the Lairig an Laoigh, camping and going back via the Lairig Ghru.
Going up the final ridge, I was a bit puzzled since the obvious path kept east (left) of the ridge (convenient as the strong wind was southwesterly), while the OS map and the WH route seem to go west of the ridge.
Luck was on my side once more, the strong wind at Bynack's summit made for good visibility around the Barns, although I had to be quick taking pictures before sheltering behind the Little Barns as a stormy cloud with snow flurries raced past.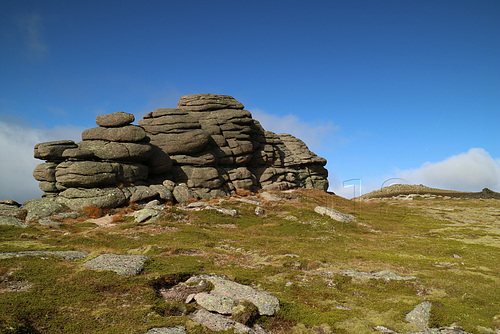 Little Barns of Bynack More
by
Thomas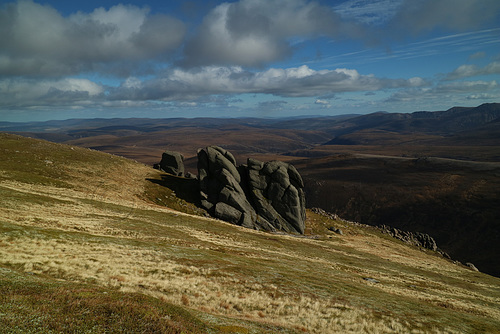 Barns of Bynack More
by
Thomas
Bynack More really is a very fine viewpoint for the eastern Cairngorms, and gives you a good indication of just how vast they are. Terrific day out