Team Chisholm alive and kicking and back in action for 2012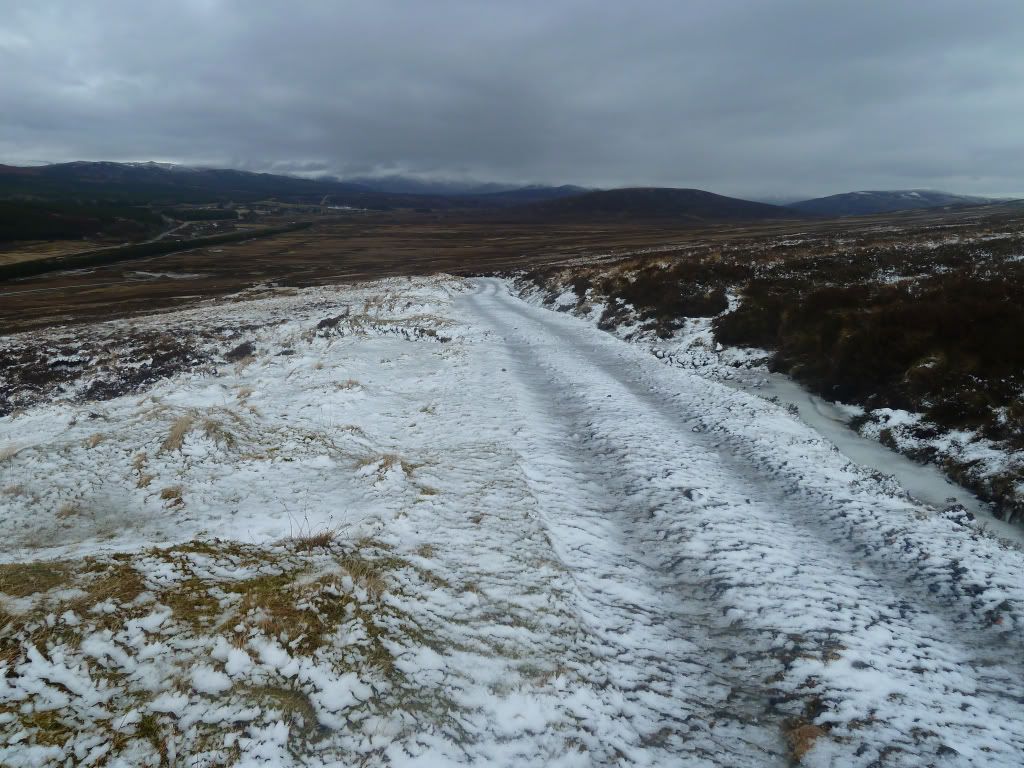 Pack lunch boxes filled and flask of soup ready we headed of on a very frosty a9 bound for dalwhinnie and some un finished business and our very last Munro left in this area having done earlier on this year a' Bhuidheanach Bheag on avert wet and windy day which saw us opt not to carry on to the second peak.
We arrived at entry point off a9 and got kitted up whilst we watched large groups heading either over horizon and set young Cameron the challenge of catching these groups before the summit in return for xbox game. Once kitted up we released bobby from his cage and started up the icy track winding up to top of ridge , good snow cover once higher up and grouse flapping around. Made the ridge junction in an hour and visibility not great on ridge so checked sat map and then followed fence poles and faint land rover track (hidden by snow) along the ridge towards summit of Carn na Caim. Met another group who had come straight up face but whilst looked quickest route they begun ahead of us and reached this point behind us (not that we are competitive) made a note that this would be a good way back down.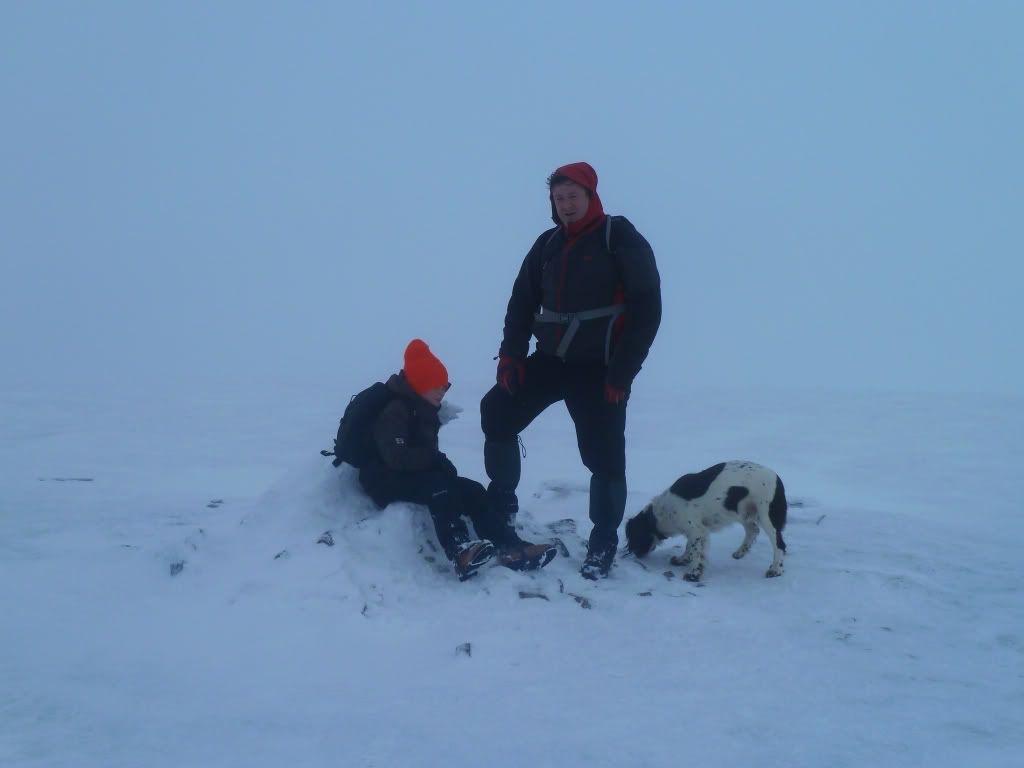 Visibility got even less and again we used sat map to hone in on summit cairn and we walked the last twenty minutes to a small hidden cairn , stopping for routine picture and fitted camerons googles as snow had begun to fall. Cold and whilst not too windy the minute we stopped by god the chill got us moving quickly.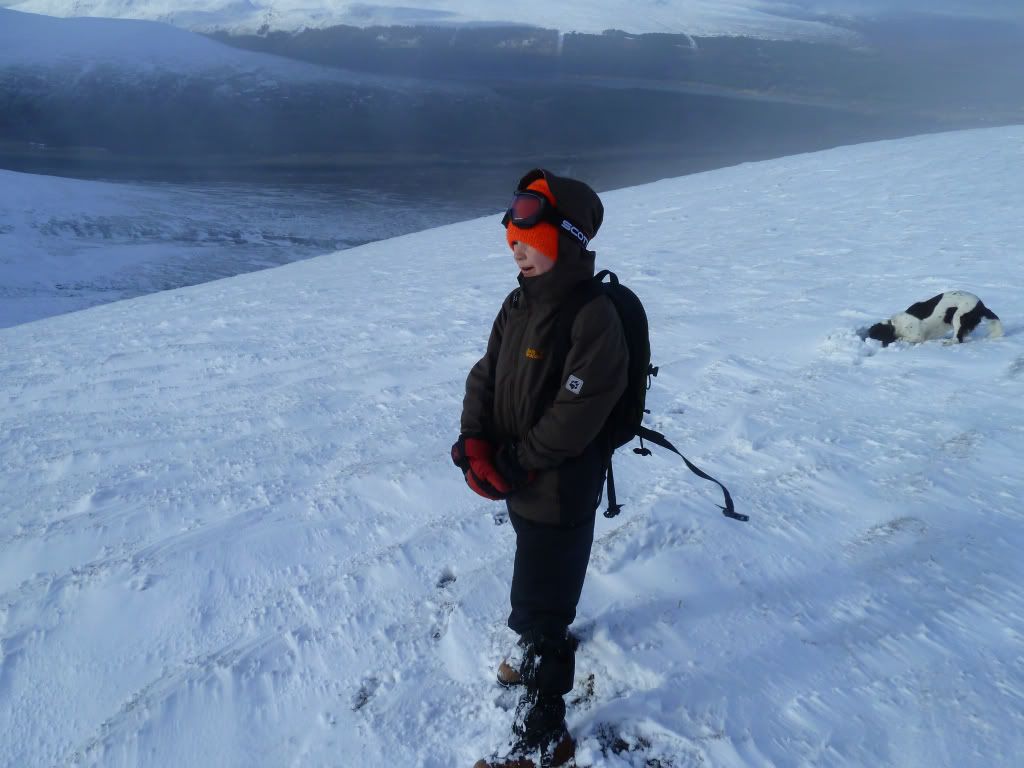 Plodded back down through the snow and arrived back at the cut off point still in poor visibility but decided straight down would be best way and ended up being the right choice. First though we stopped and had a lunch break wolfing down pretty quickly our box of delights and bobby sat barking at the lack of activity.
Started off heading directly for a9 and all of a sudden sun came through as we walked over the shoulder and we strolled down the shoulder back down to grouse butts through the wind slab snow , dodging hares and grouse. Bobby making a good effort at the hares , paw showing no signs of issues.
Arrived back at car and looked back up at perfect blue sky and all agreed that 2012 was off to a positive start.