This is the route description:
I went up the tourist route on 30th april. It was late when I started and I could enjoy a lovely sunset near the top.
It was quite cold and windy at the summit.
Slightly on the minus side I think. Then I descended about 15 minutes from the summit, rolled out the mat and slept there under the open sky just in the sleeping bag until morning. It was fun meeting hundreds of people going up as I was going down then, on 1th may. Them probably thinking I am a rare early morning bird. (But I am not.) This was my first Munro, and the only one in dry weather without mist so far,(After 3-4 Munros). This report is maybe late, but I was not sure how to submit reports at that time.
There is a good path up the hill.
View of the western Mamores.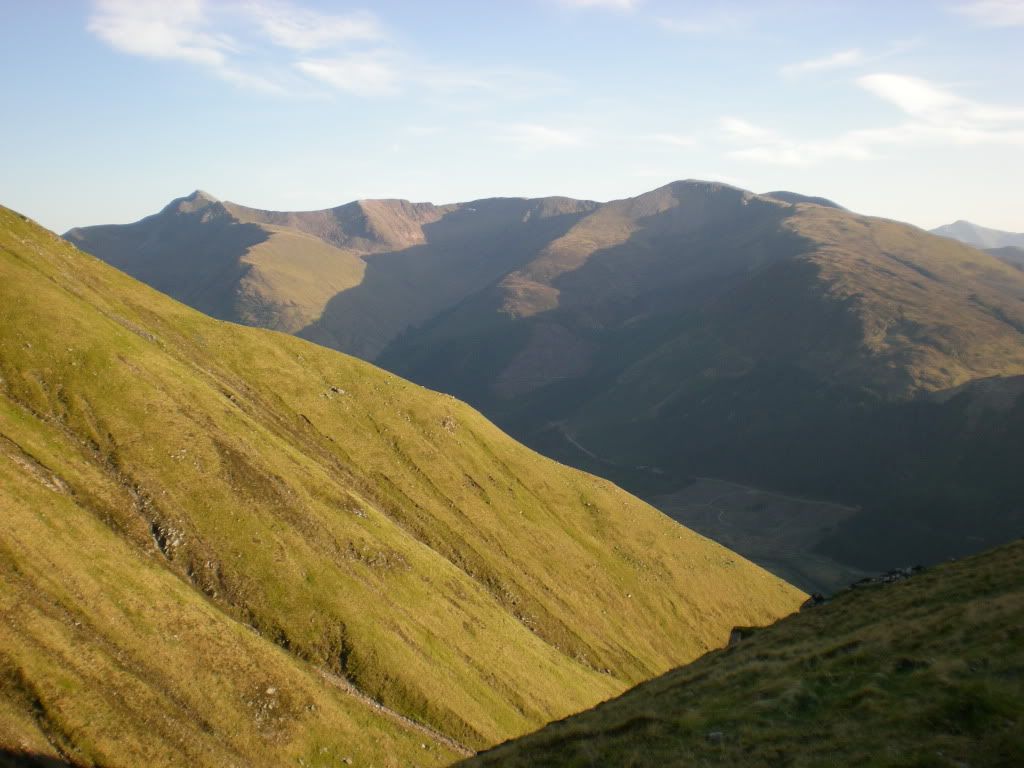 Sunset.
Still patches of snow near the summit. The temperature is below zero and it's quite windy conditions.
Summit pic.
A little waterfall.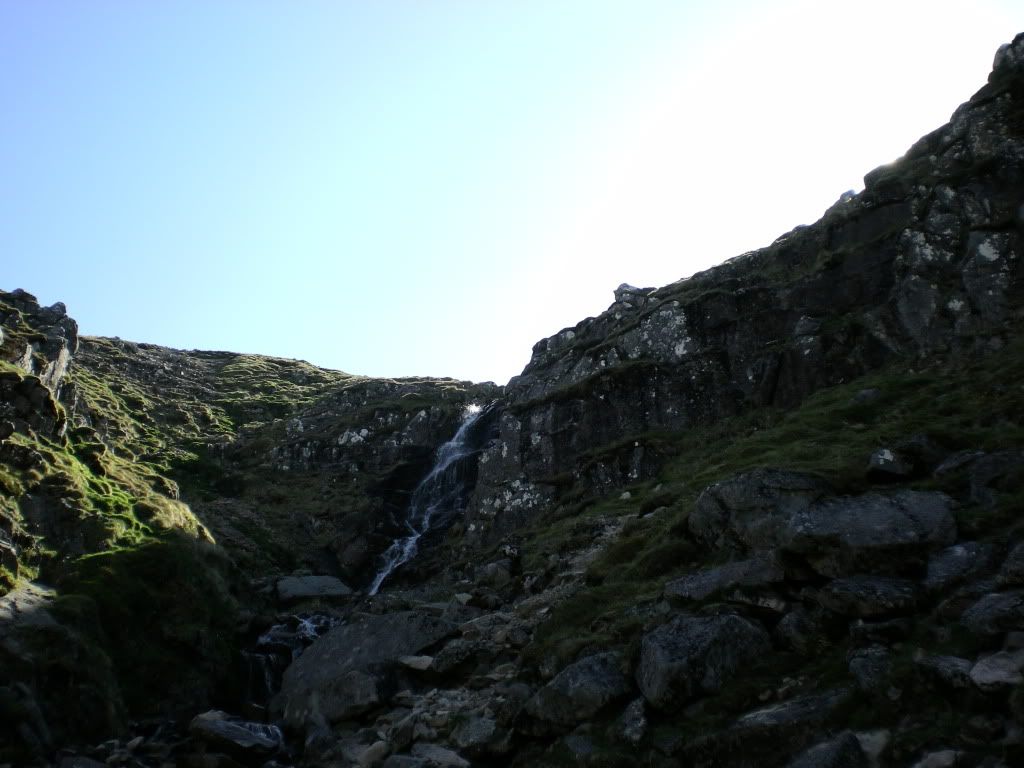 Morning view from my home without roof.
Some springflowers.
Part of the cultural landscape.
In the end some information.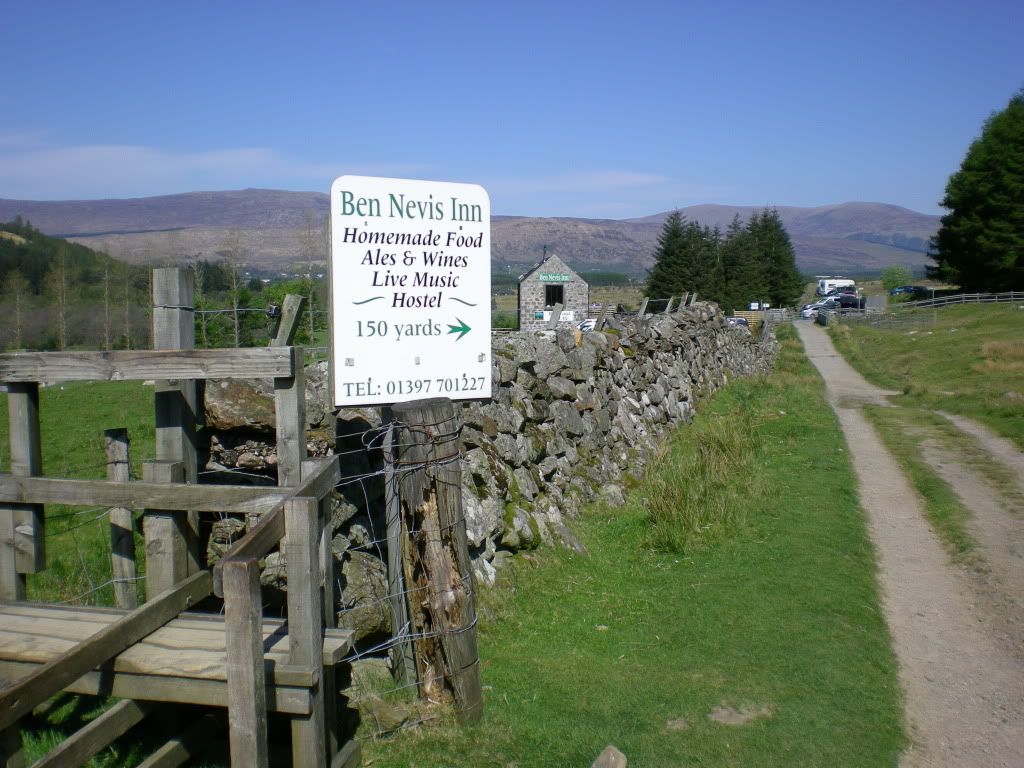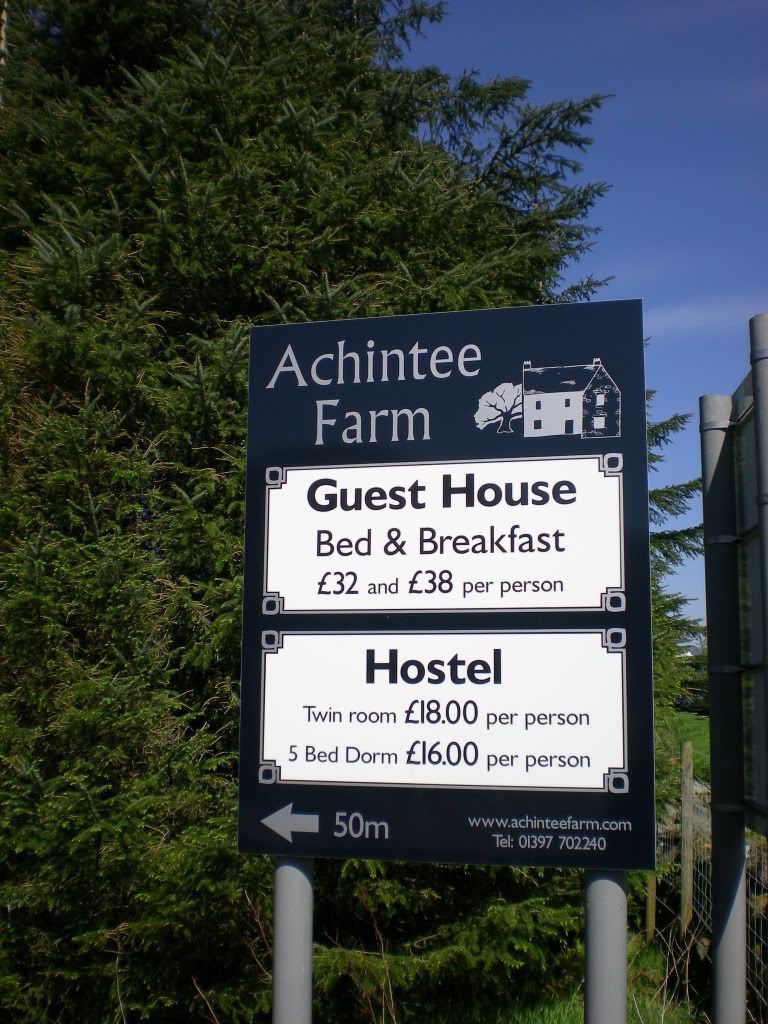 And thats all from Ben Nevis for now.