This is the route description:
On Saturday I drove into the valley of Loch Voil and Loch Doine and pitched a tent near Inverlochlarig. It's a really nice valley and I highly recommend to spare some of the Crianlarich hills to be climbed from this side. Then I could start early in the morning like 8 o'clock.
Early morning view from the tent opening, soon ready to go.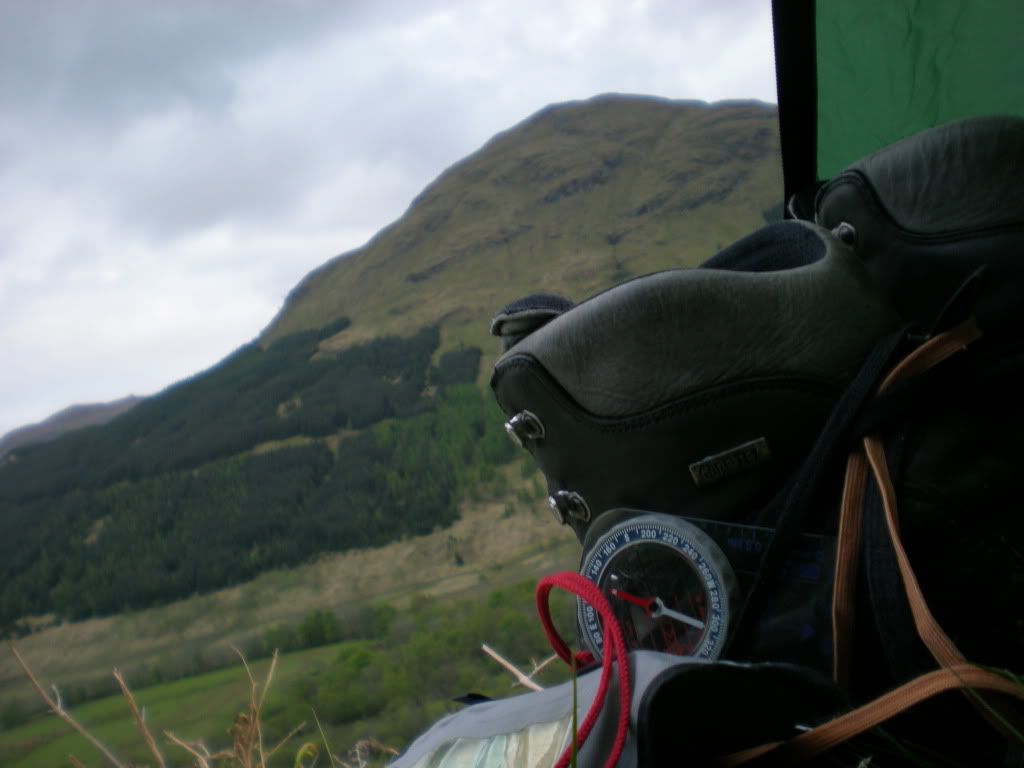 Signpost for walkers.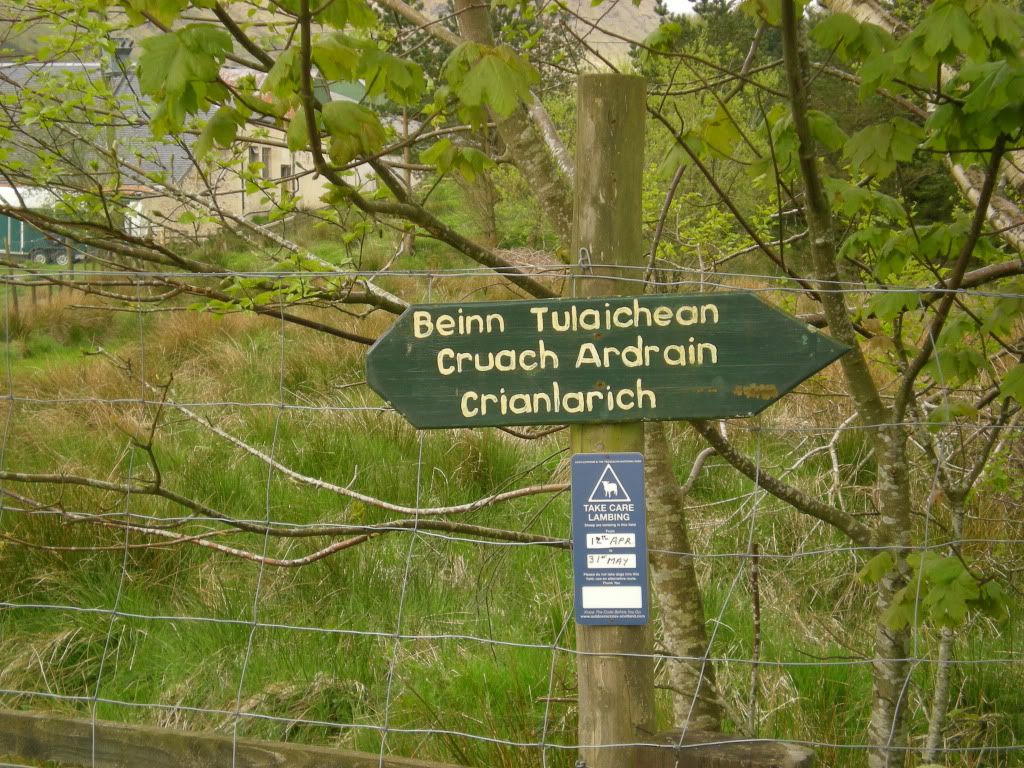 A lamb.
Backview to Loch Voll and Loch Doine.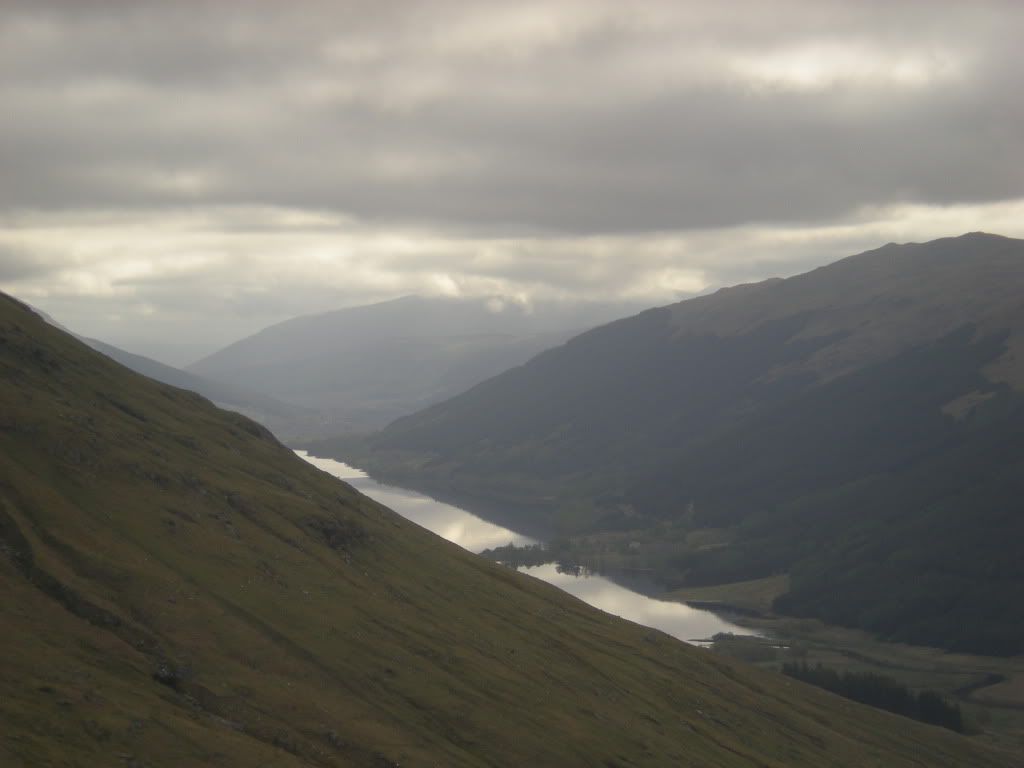 I went first up to Beinn Tulaichean.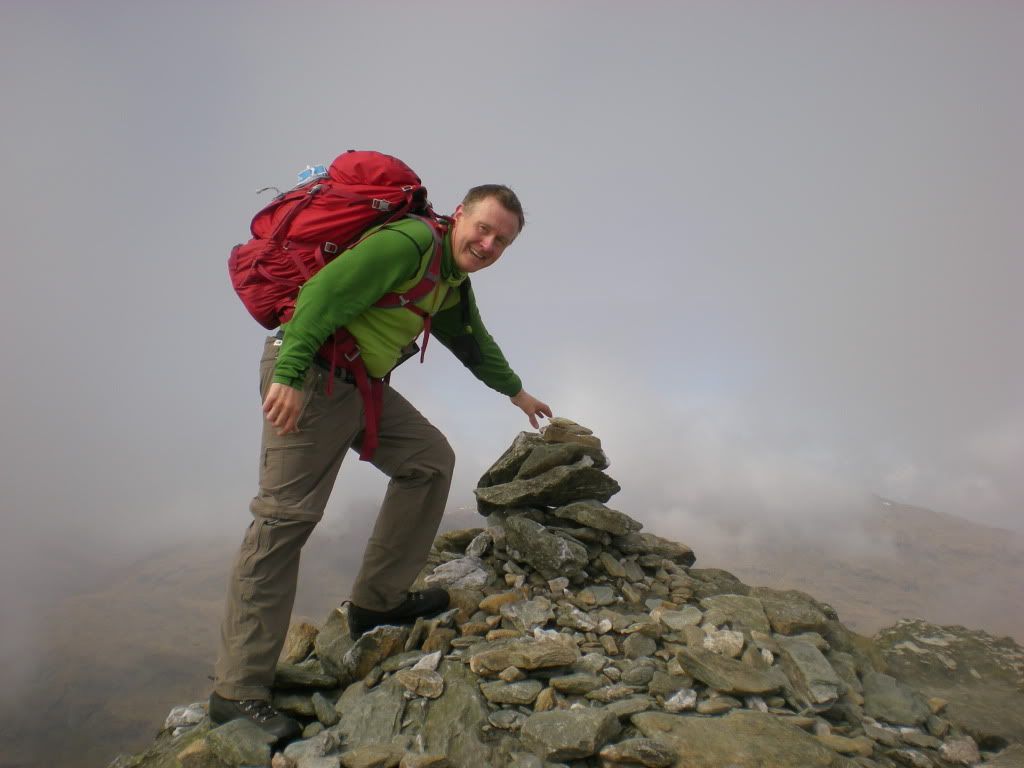 Then I dropped my bag at the saddle,...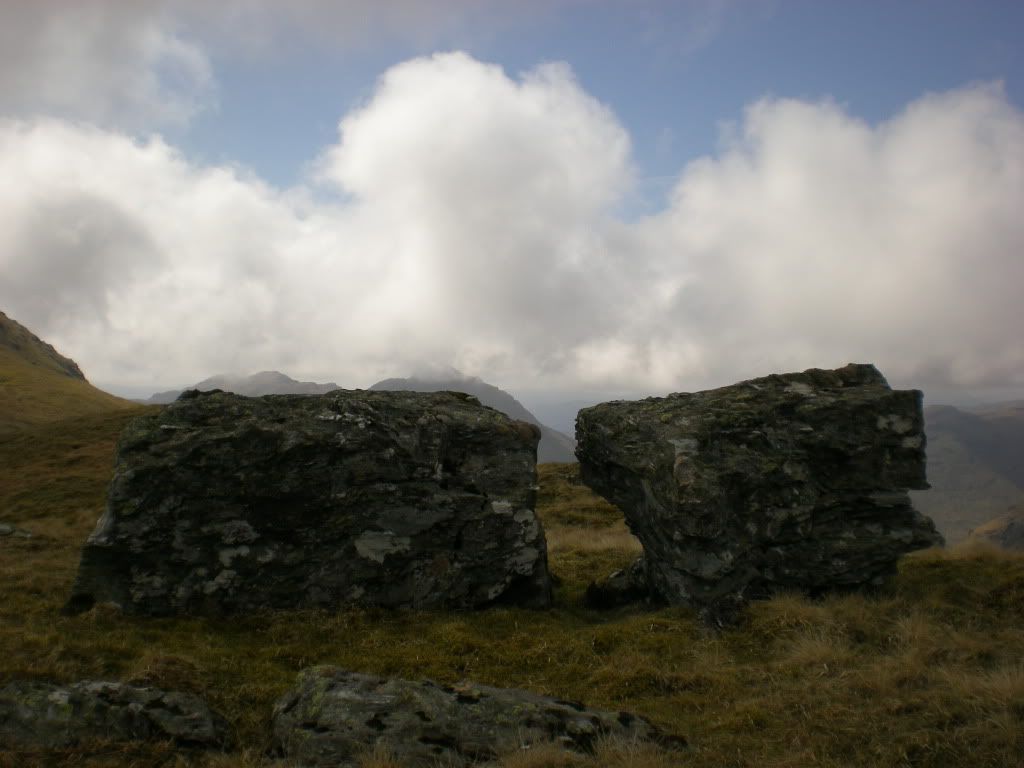 ...and went to the top of Cruach Ardrain without luggage. This is the view towards Crianlarich.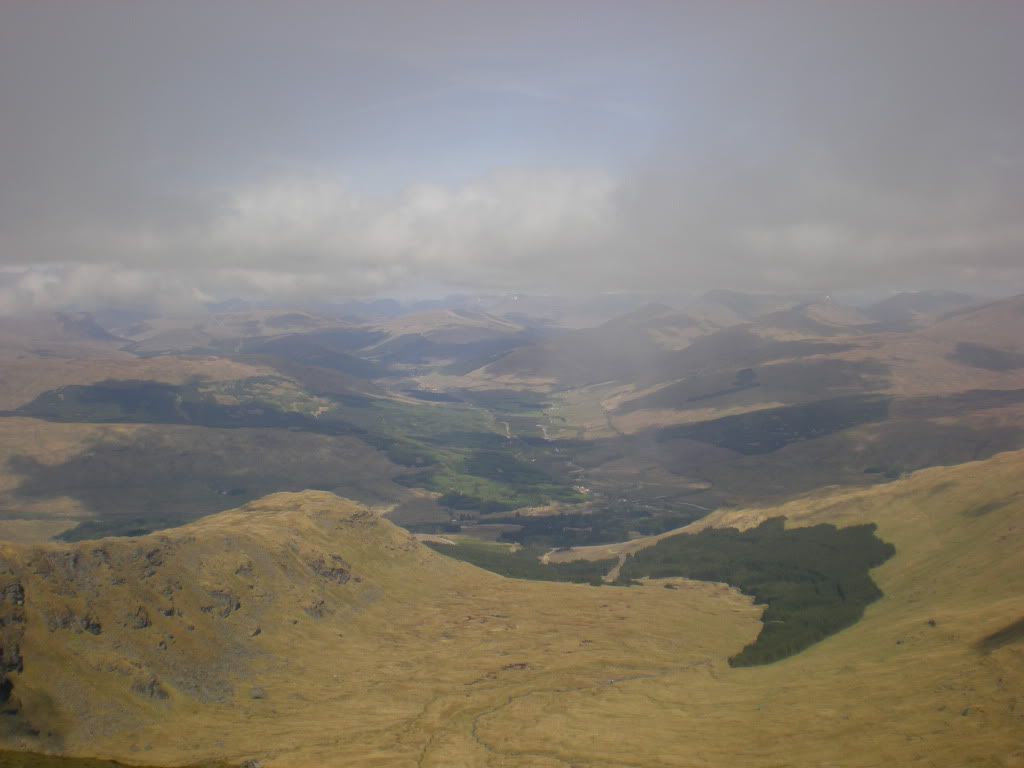 Cruach Ardrain's summit cairn.
Backview to Beinn Tulachean.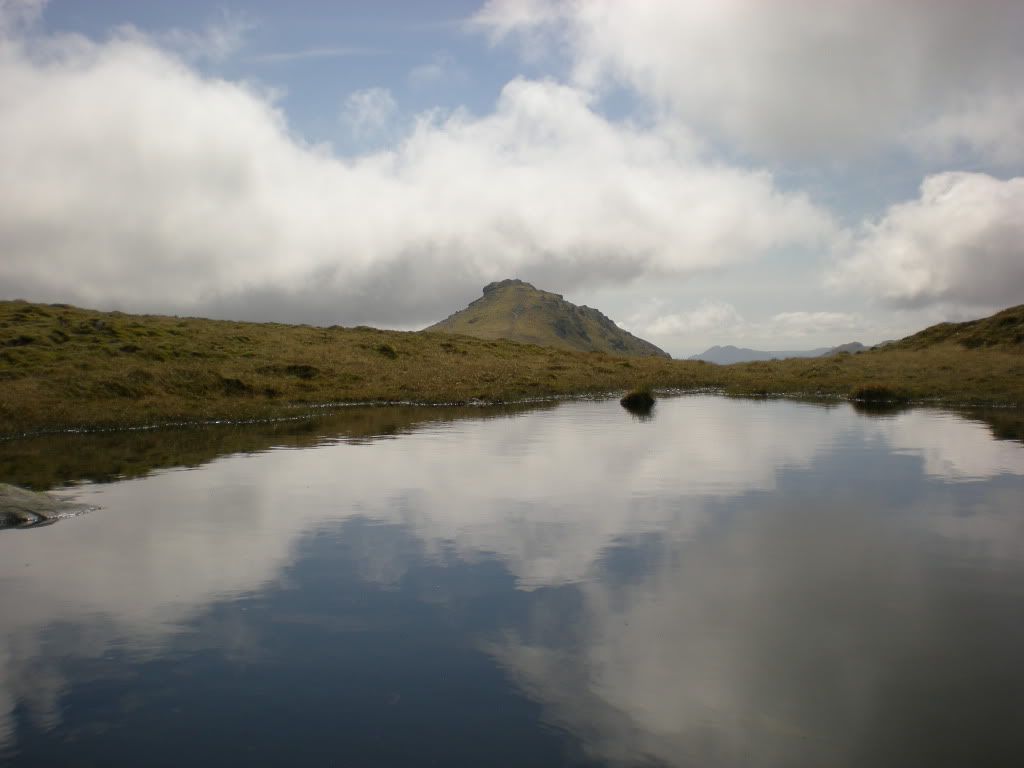 The next munro was a bit tricky with some crags in between.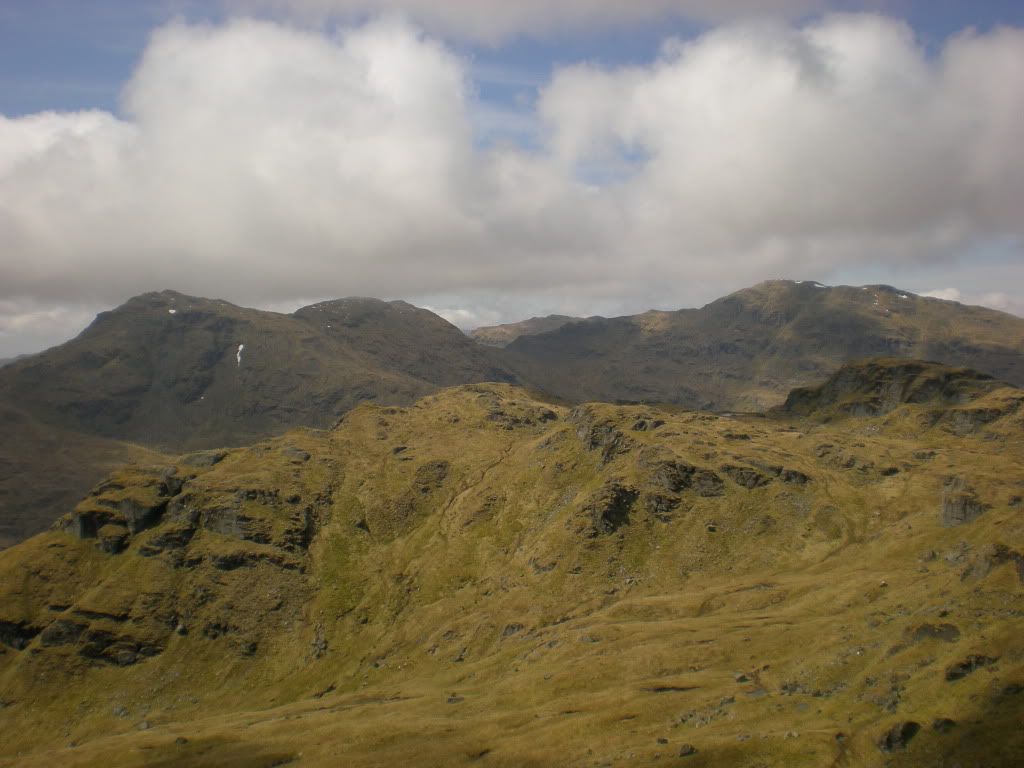 Another lamb. So sweet...
I saw two deers on the way up to Beinn a' Chroin on the southern ridge. Very nice in silhouette.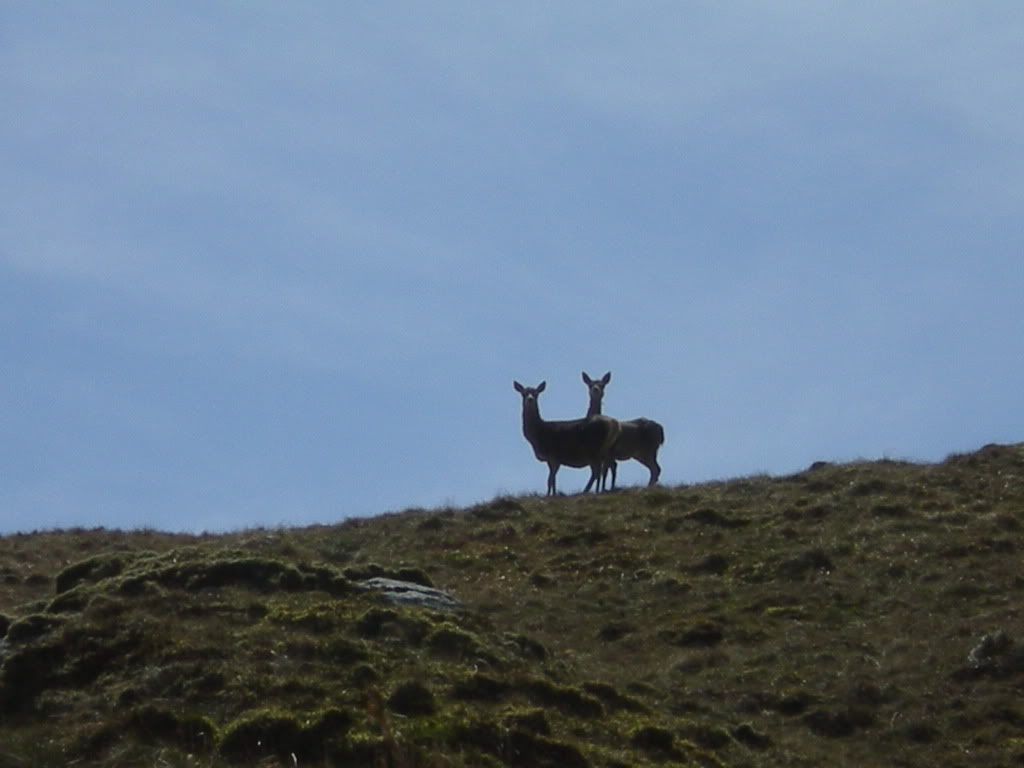 And the sun was shining all the time, and I didn't know that I am getting sunburned. Many people were at the summit, among them some Glasgow boys. They told me which summit was the highest top, because that was not easy to say. I believed that time it was the eastern one, but I went to all to be sure.
Gathering at the east top of Beinn a'Chroin. Some confusion about which top is the real summit but I learned later that it's the Western top, or more like the middle one. At least according to the Harvey map.
Anyway it's nice on the east top. It's not easy to get acceptance to move a Munro summit to another top. It's more like changing the name of Big Ben I believe.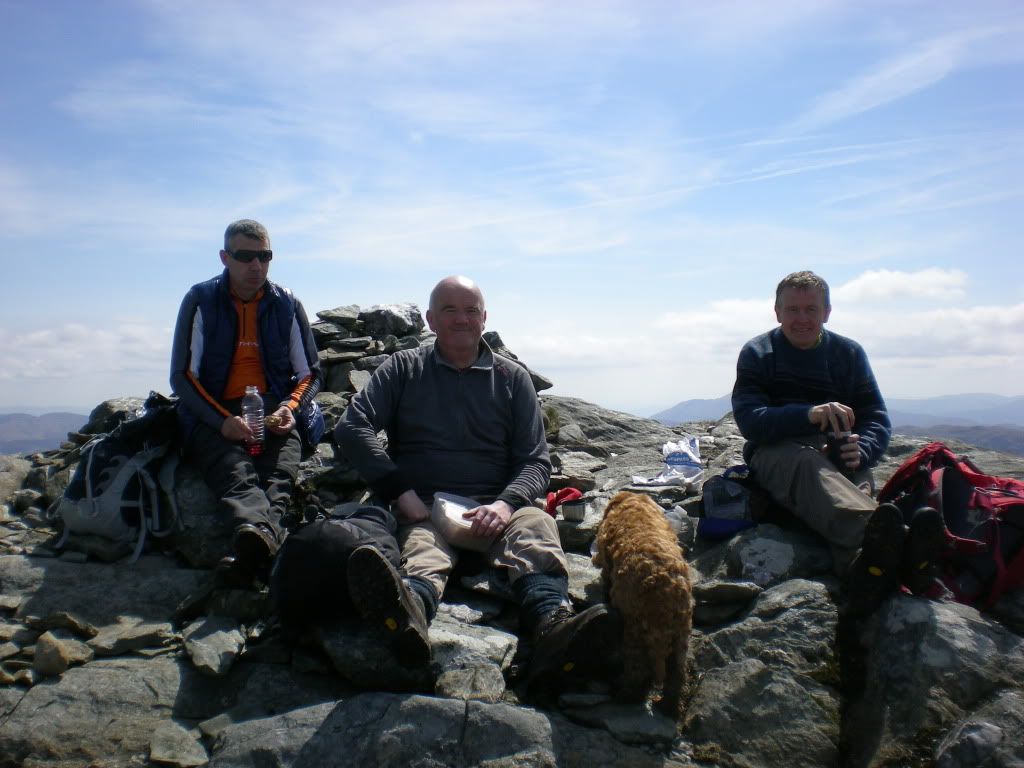 Ready to bag one more.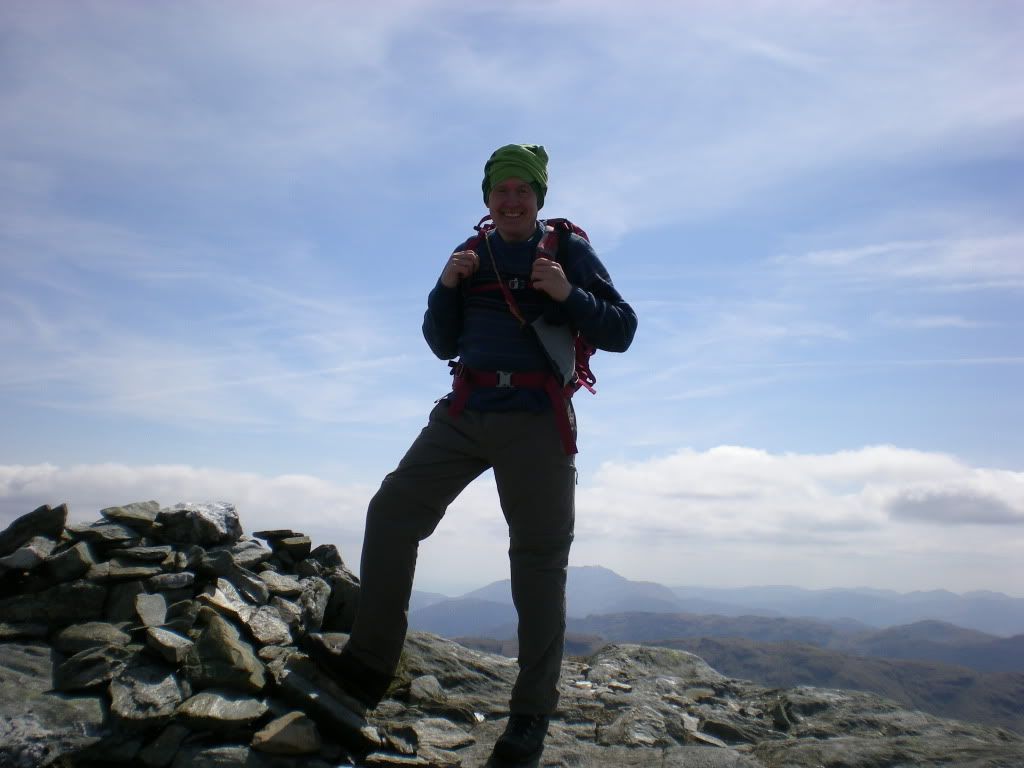 Then at the saddle I dropped the bag again and went to An Caisteal.
These are the multiple tops of Beinn a'Chroin seen from An Caisteal.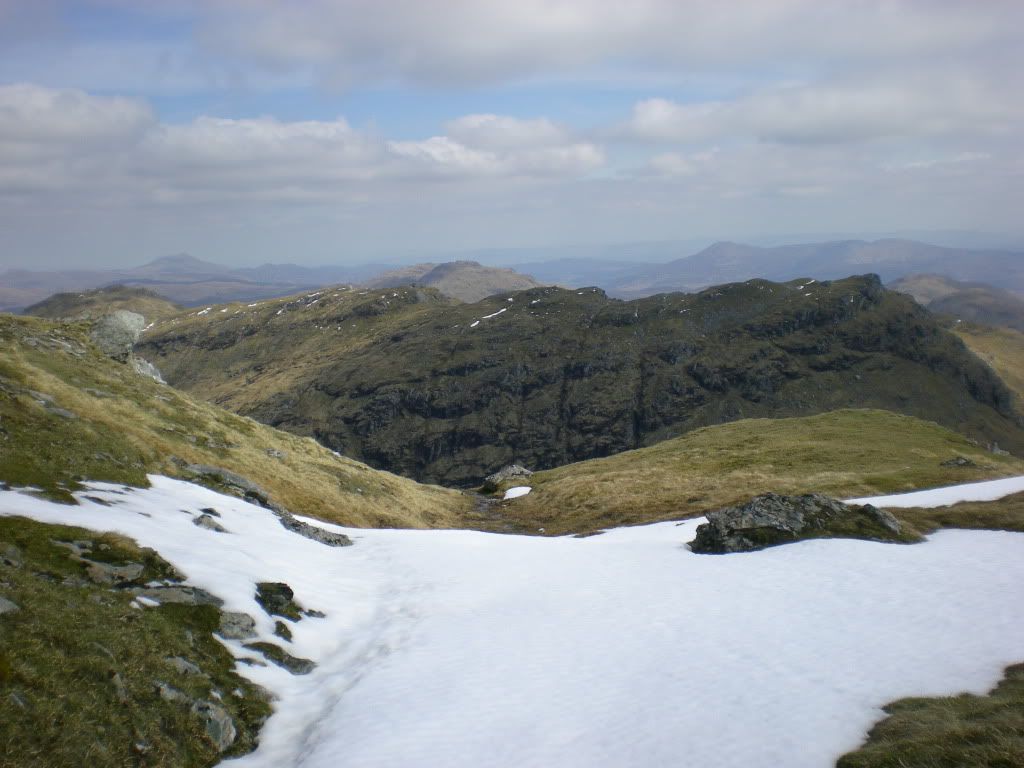 And this is An Caisteal as seen from the east, earlier the same day.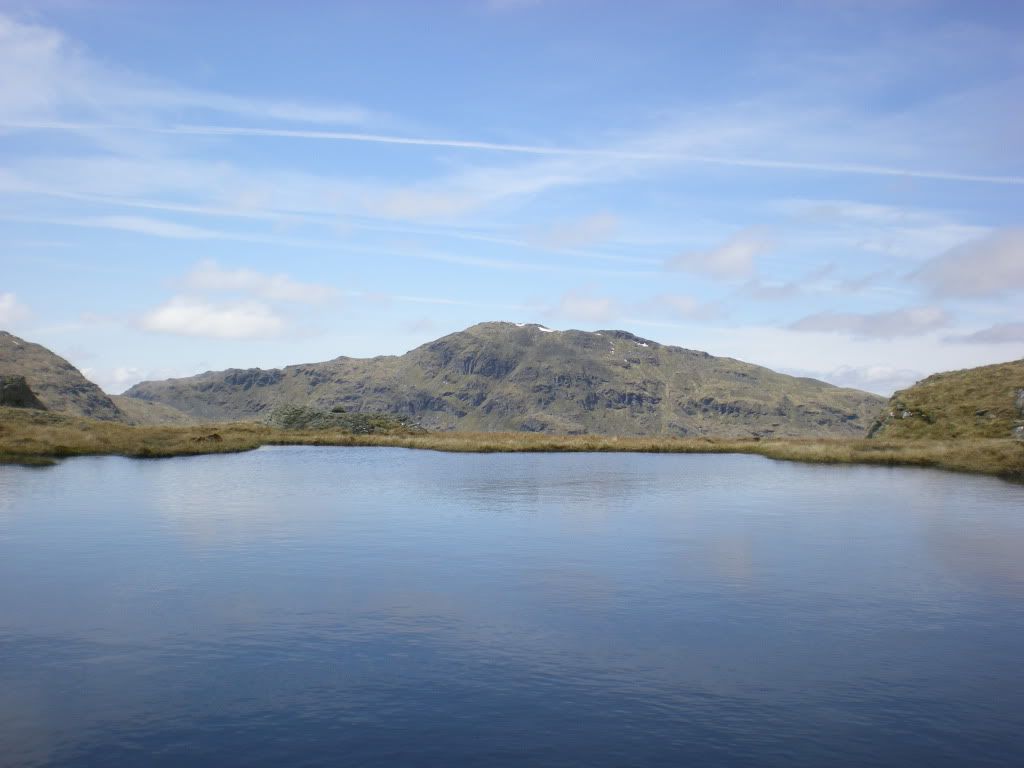 View towards NW from An Castail.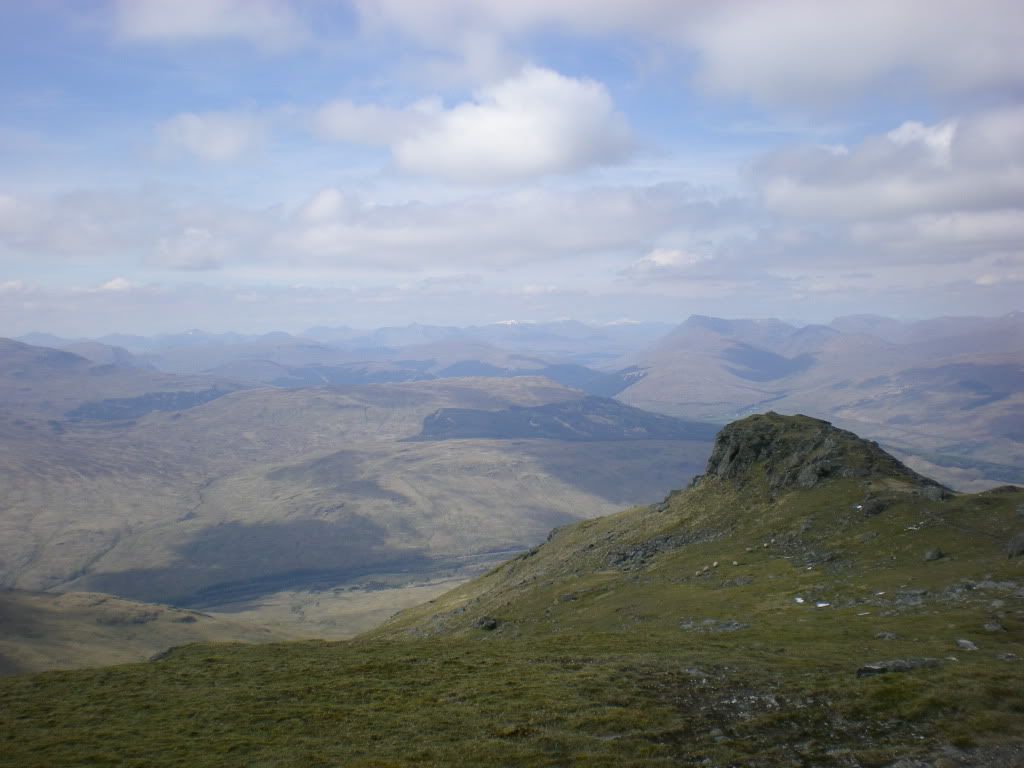 To Beinn Chabhair:
You were going to be my dessert this afternoon. But I am so hungry and you are so craggy. I admit I saw four others before you. I read about you in a book. You are so convenient they say, together with the other two. Do you mind me having my tea here, just relaxing my eyes on your face. I have a long way home you know. Will you invite me upstairs next time? I know where you stay now.
This is Beinn Chabhair. I made a trip there from the western side in june. You can read a separate trip report from that here on the forum.
Then I walked the mountain road back to Inverlochlarig.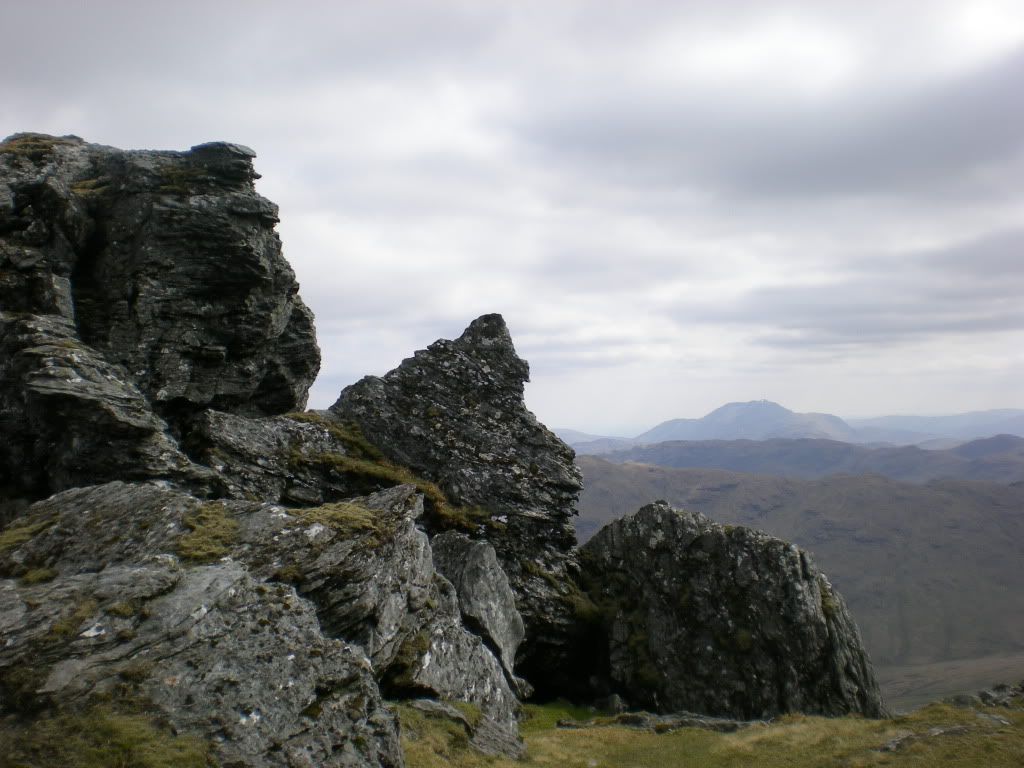 Backview.
And that's all for now.