So this weekend, we had booked a wee cabin in Shinness, next to the bonny Lairg. Seemed natural to go and do Klibreck one of the days we were there, so on Sunday we headed up the road.
Seems weird that I was just getting to doing the munro that was closest to where I was brought up. My Dad and I had many wee hillwalking excursions, but never to Klibreck
Although it does have a reputation locally of being a boggy waste of time
So many more fun, albeit slightly smaller hills to draw the attention..
We arrived at the car park, the same time as two other cars, so we hung around a while, to let them get going. One of the other guys had the same idea, so we set off, up the faint track, the way up the hille that the track tok obvious, despite a fair bit of fog. Nothing much to see round abouts
We hadn't been going long, when we decided to stop for breakfast, before heading up slightly steeper, boggier round up to the ridge. It was a steady, easy slog all the way up the ridge to Cnoc Sgriodain, where there were two large, and one small cairn. It was a really windy spot, but Dougie stopped there, and as it was his Birthday, I didn't argue
After a wee cuppa, we set off again, it seemed like quite a lot more than the 40m of descent detailed on the map! We crossed a bit of boggy ground, that would of been quite tedious if it had not been dry for the week aforehand, picking up the track once more. The easy steady ascent continued, finally getting some views toward our target.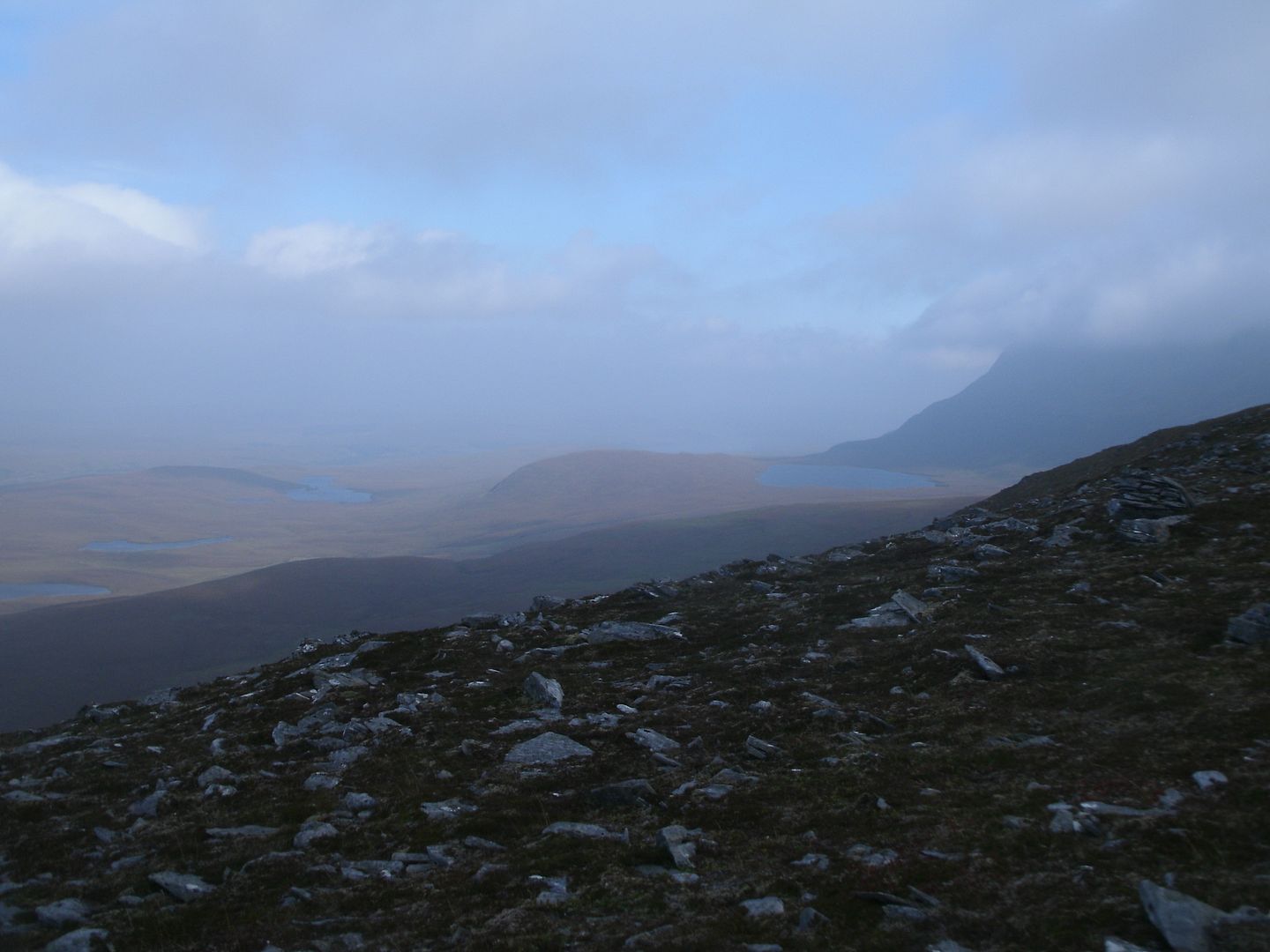 There were some sizeable peat hags at a flat section, but were quite dry, so we could just walk along the bottom in a peaty labyrinth of joy
Then a flat section, at enough altitude to be dry and easy underfoot. A brilliant bypass path follows, and we started to pick up some speed, making the bealach beyond in no time at all
The top was still veiled in clag, which was clearing ever so slowly, so we stopped before the last steeper pull to the summit for lunch and waited. It was a really busy hill, with groups every 100 yards. Probably the busiest place in Sutherland
Eventually, the time felt right, and we made our way through a fun, but all too short rocky section, and on to a nice path beyond that wove to and fro enough to take all the burden out of the climb
We made the summit and it was clear
But it was still too hazy to see much. We saw vague shapes that could of been Ben Hope, Ben Hee and Ben Loyal, but couldn't really be sure

We finished our flask on the lee side of the hill, before heading back, the path seemingly shortened somewhat
The weather really perked up and got warm enough for a half hour snooze on the way back. Oh Lovely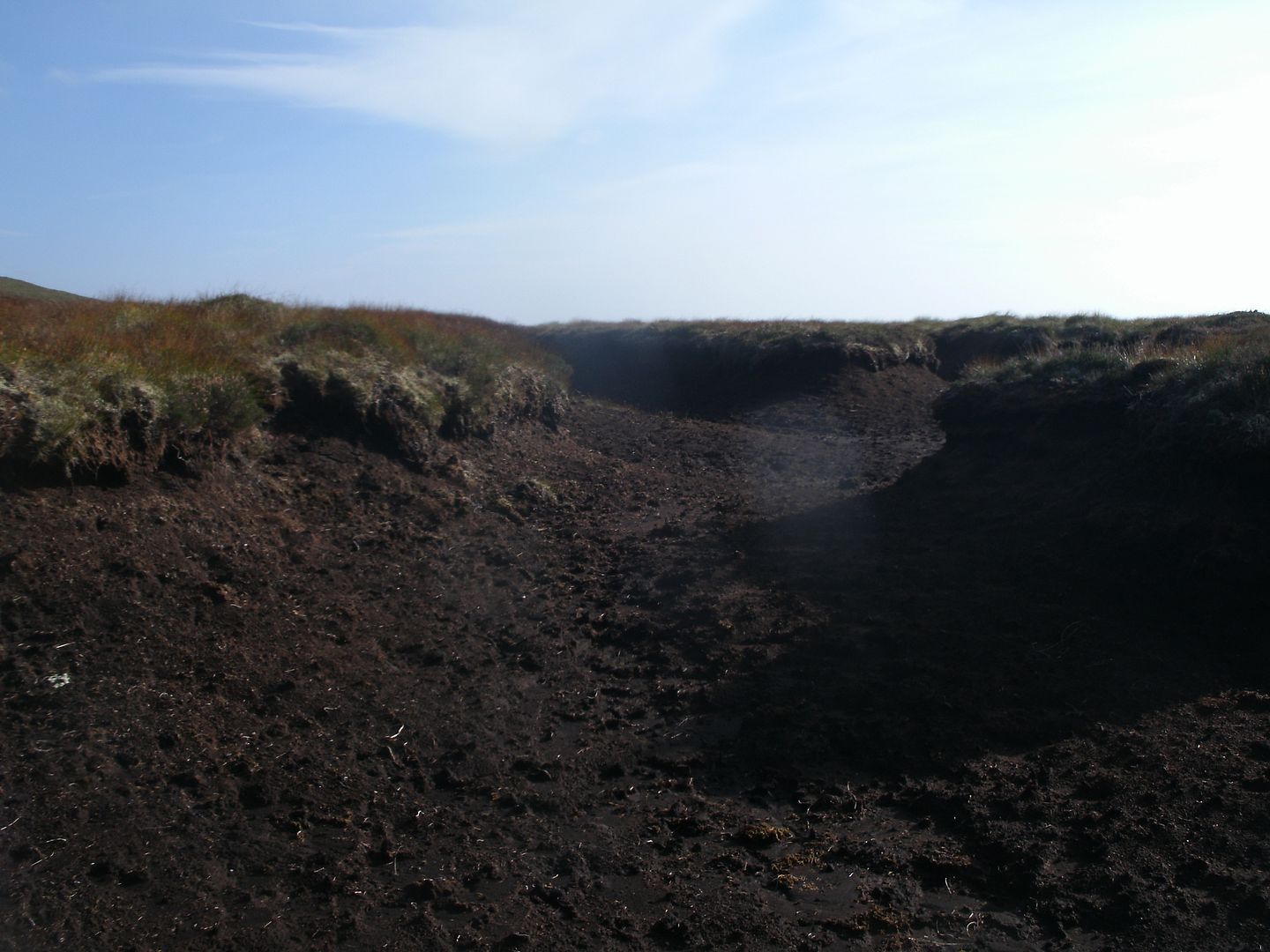 So nae a bad day all in all, probably wont be rushing back, but it had to be turned blue on the map eventually