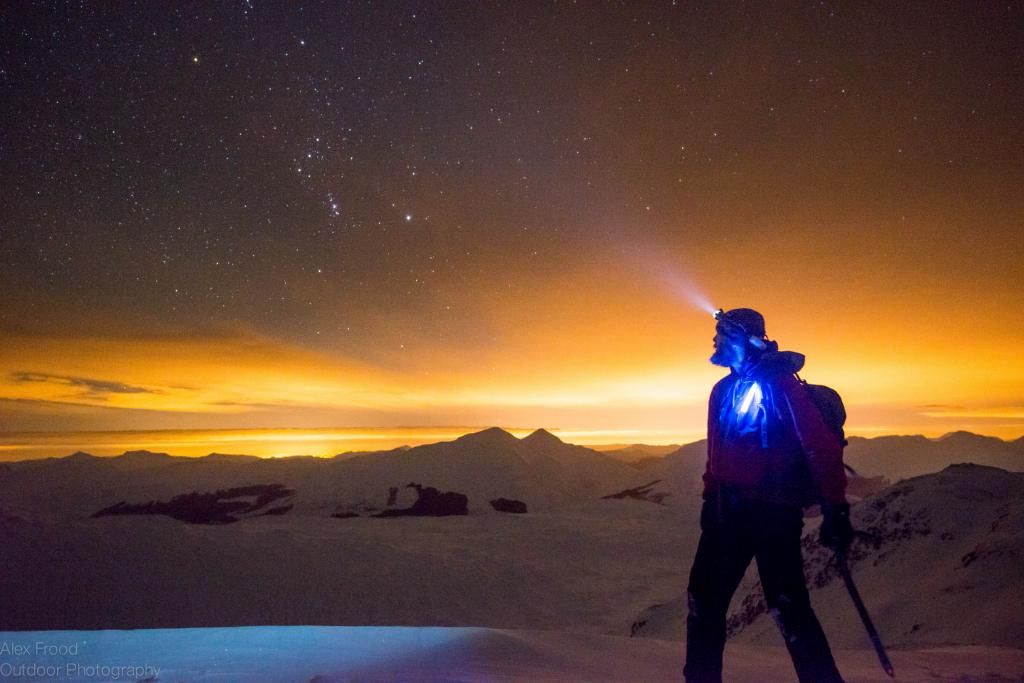 It was meant to be a rest day, I have been up Ben lomond and Beinn chabhair there two days before. but the afternoon drew on and i became bored. So I had a quick look on walkhighlands for a short-ish day near by. and Ben Challum hit the bill, but the time I parked up off the A82 it was 3:30pm in the Afternoon and before long it was going to be dark soon. I started to look forward to the night walk up the hill on my own. I grabbed my hill sack from my van, checked I had spare batterys for my head torch and then added spare batterys for a spare head torch, extended my poles and started off into the dying light of another fine winter day.
I had planned to do some night nav but found the fence line leading to the summit a bit of a give away. So with head phones in I make my way up, passing as few fellows how found my time of ascent a little interesting.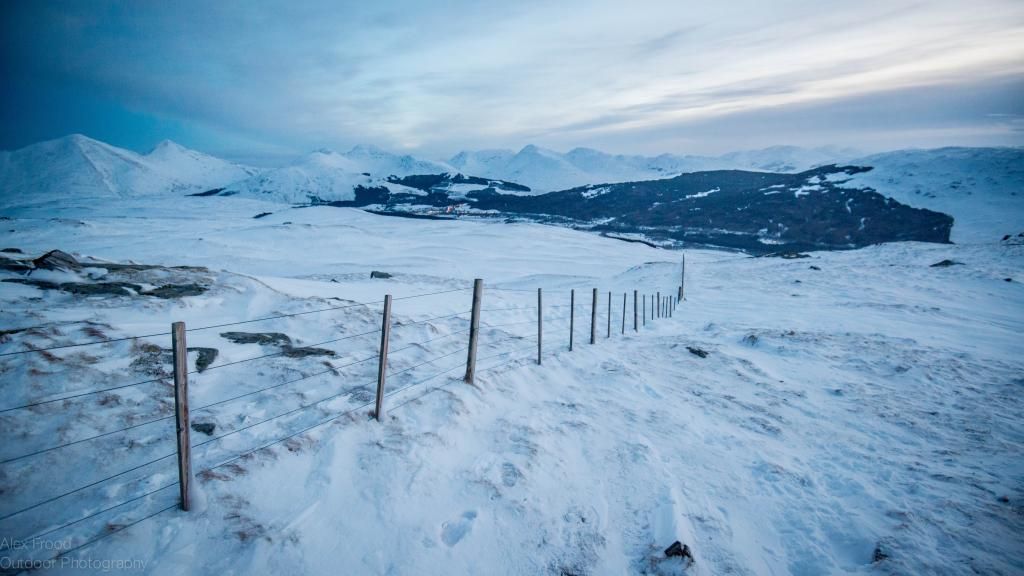 The trail was very broken in which was nice as the last two days had been hard work. I enjoyed almost two hours walking in dark without a head torch, the snow and what little moon light there was made it easy going.
i only really got the head torch out for the final steep 45 minutes odd, As the scoured snow and ice made the last little bit interesting.
The wee summit ridge itself was a lot of fun, something about walking by head torch light on a snowy ridge with the stars above is pretty special.
I reached the summit about the 2:45 mark which isn't bad going. I had a few ideas of some images i wanted to take on the summit and spent the next 45 minutes playing arounds trying to get the image I wanted. The stars were out an had a little playing around with a glow stick to make the images a little more interesting. I left after about 45 minutes very cold and a bit dishearten i didn't really get the image i planned.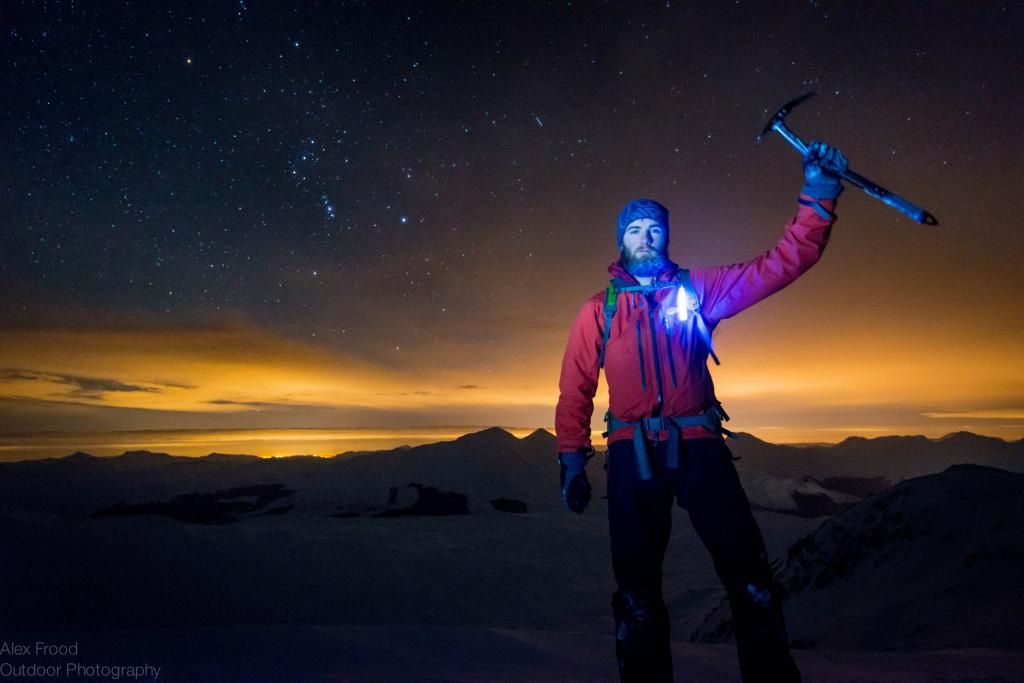 I ran the descent back to the Van taking only an hour and half to get all the way down, it definitely warmed me up.
It was -9c said the van's thermometer, it must of been pretty damn cold on the summit to be standing around for 45 minutes. So after I pulled off onto the A82 again I discovered my gearbox wasn't to happy about the -9c rubbish and refused to go into anything other than first gear for a few minutes.
After reviewing the images that night I did come across some I was happy with.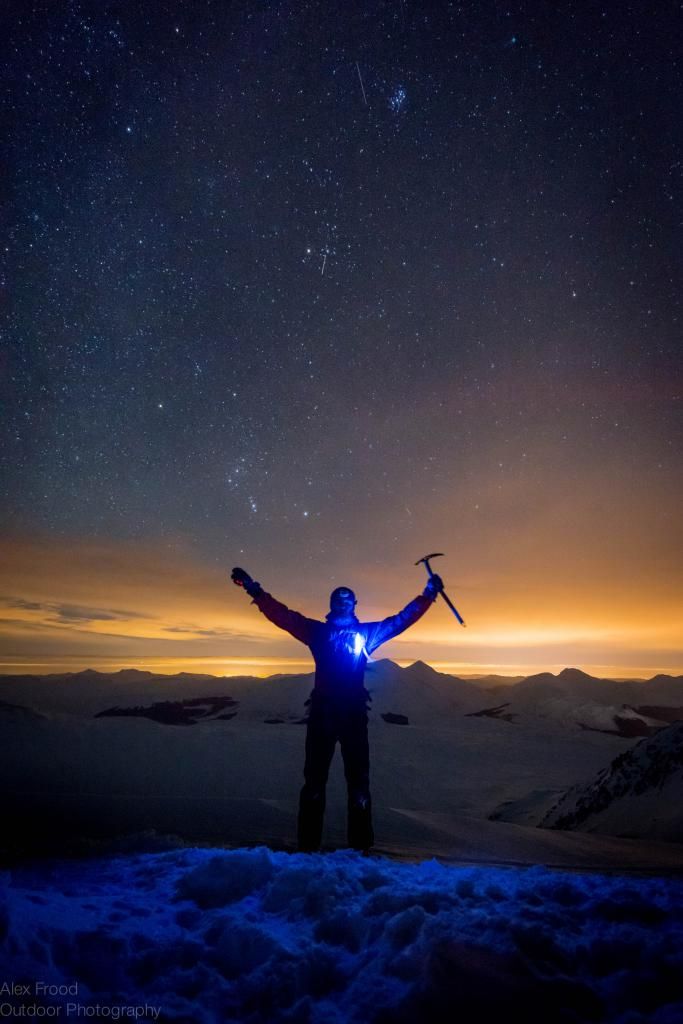 I was told that what I thought was a satellite ( light line in centre top ) was in fact Comet lovejoy. High quality versions of the images are on my flickr.
Hope you have enjoyed this report, I've got another 5 to write still.