The weather forecast this weekend looked brilliant, and Dougie was able to get away early to head up the A9 to Strathconan.
Sorry about the crappy partial track - nae sure what happened
It was still dark when we got there, and after a badger sighting at the farm, we had a very pleasant wander over the shoulder of the hill to Glen Orrin, the track only occasionally brutally steep
The stars were lovely though, and after a rocky little descent through the woods on the other side, we only faltered a little with our navigation to the bridge and camped up.
It was a cold windy night, and both of us woke up cold at different times - surprising as all the same gear as usual so not sure what was up!
It is always an amazing thing to peep outside the morning after arriving in the dark, and we found ourselves in a bonny glen, idyllic spots all around
Unfortunately, it was still blowing a hoolie, like the lady on the BBC Scotland climbers forecast had promised it would, but she also said it would drop by lunchtime so we had a relaxed start before heading off toward some Strathfarrar munros.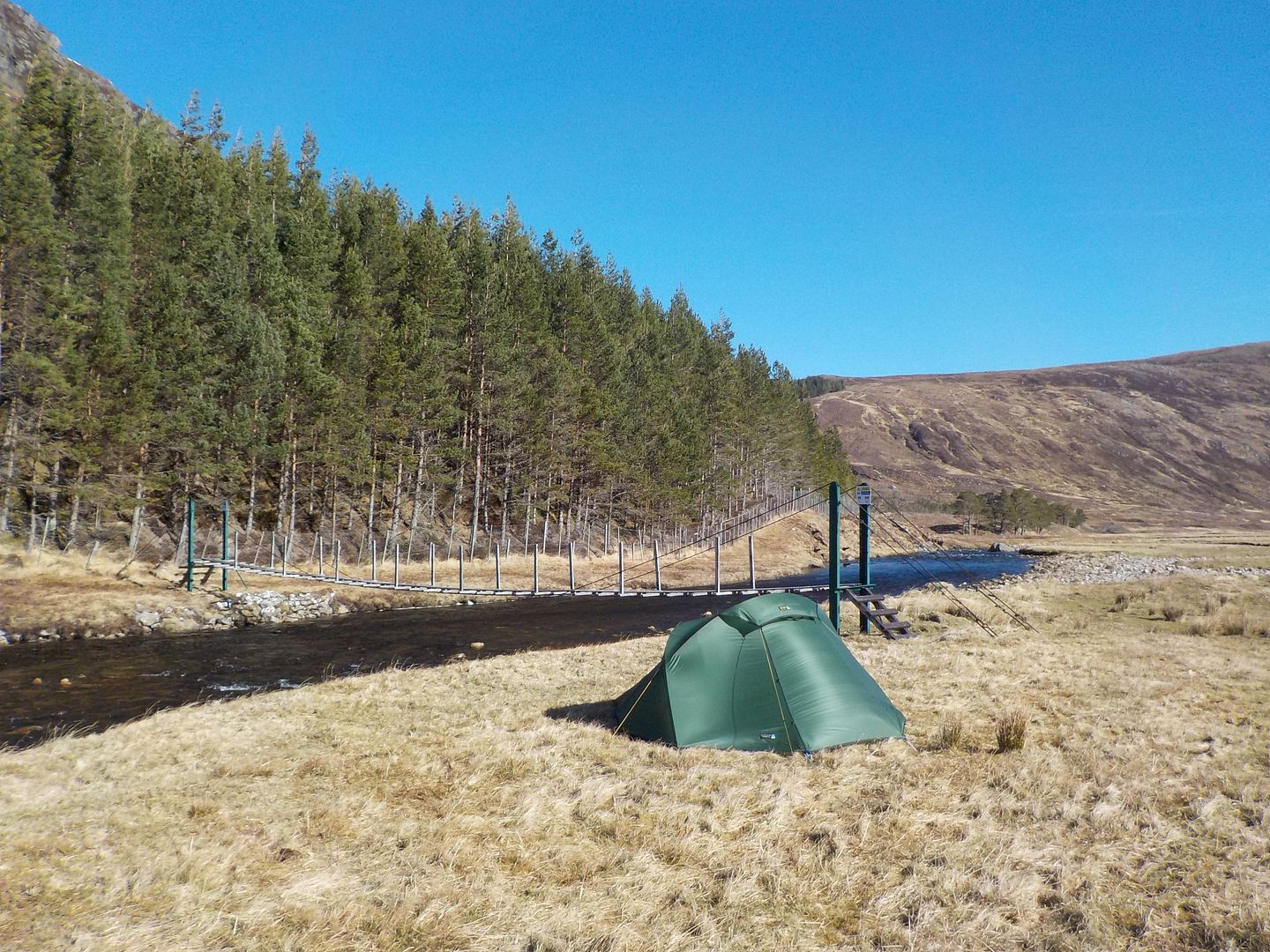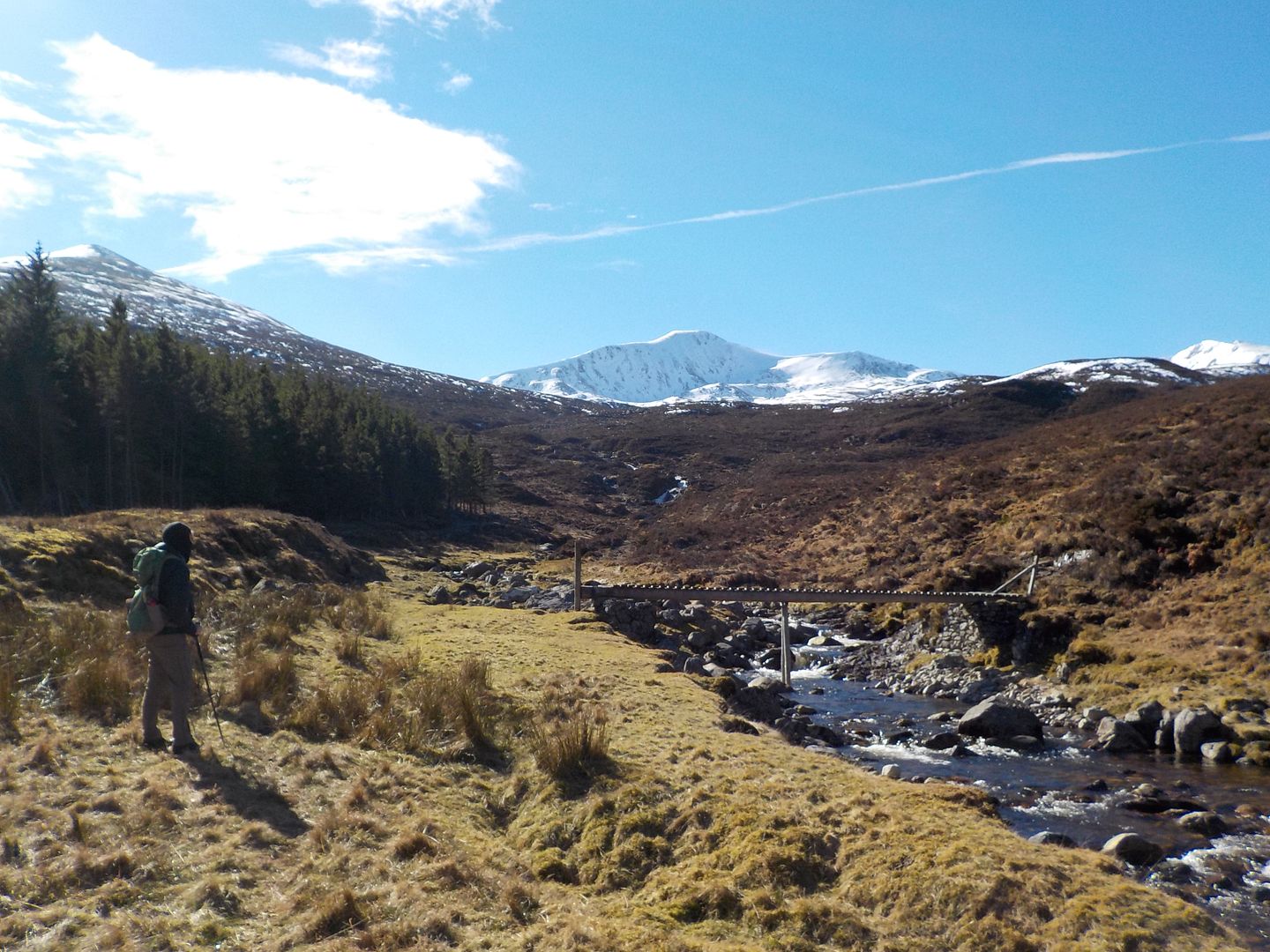 A track took us easily up the glen, and I've heard the path goes right up the corrie, but today it was pretty obvious that there would be a ruddy great cornice there, so when the snow got deep enough that we had trouble following the track anyway, we headed left up the broad ridge that would take us up to Carn nan Gobhar.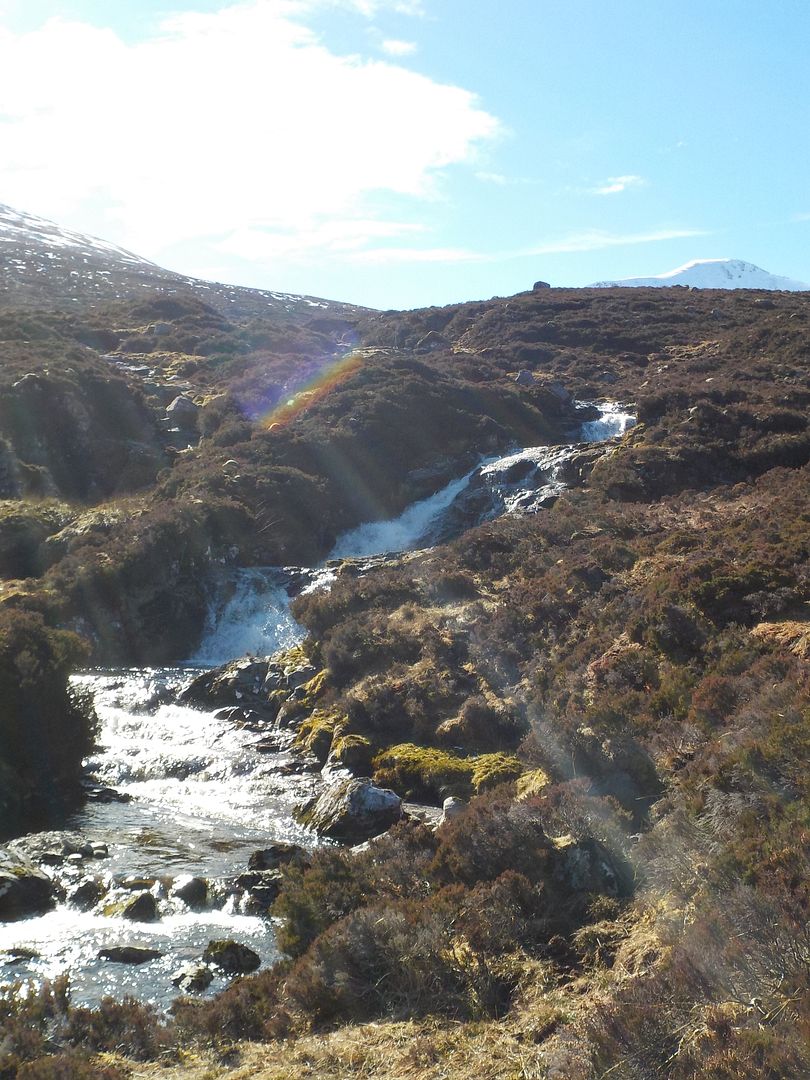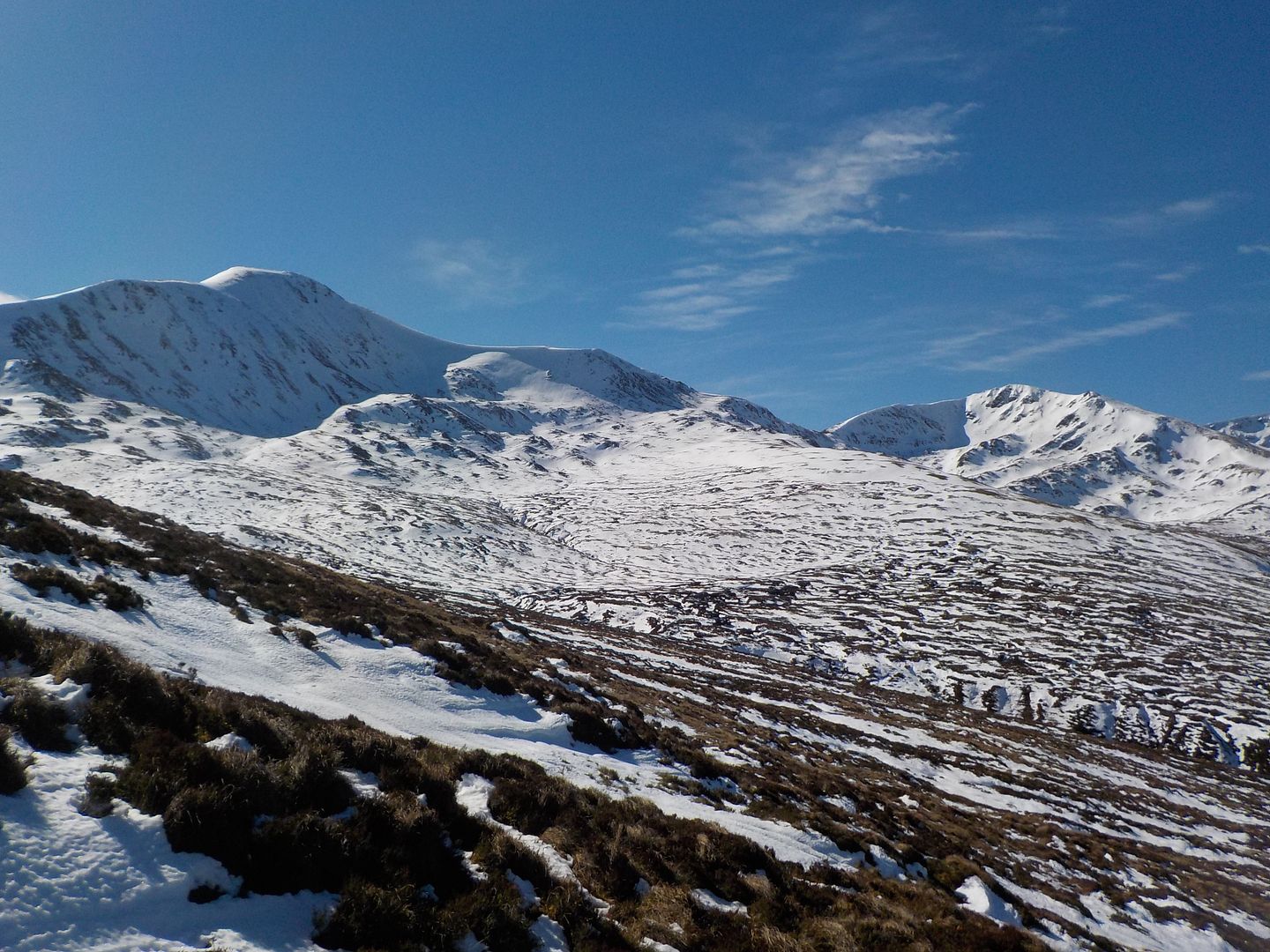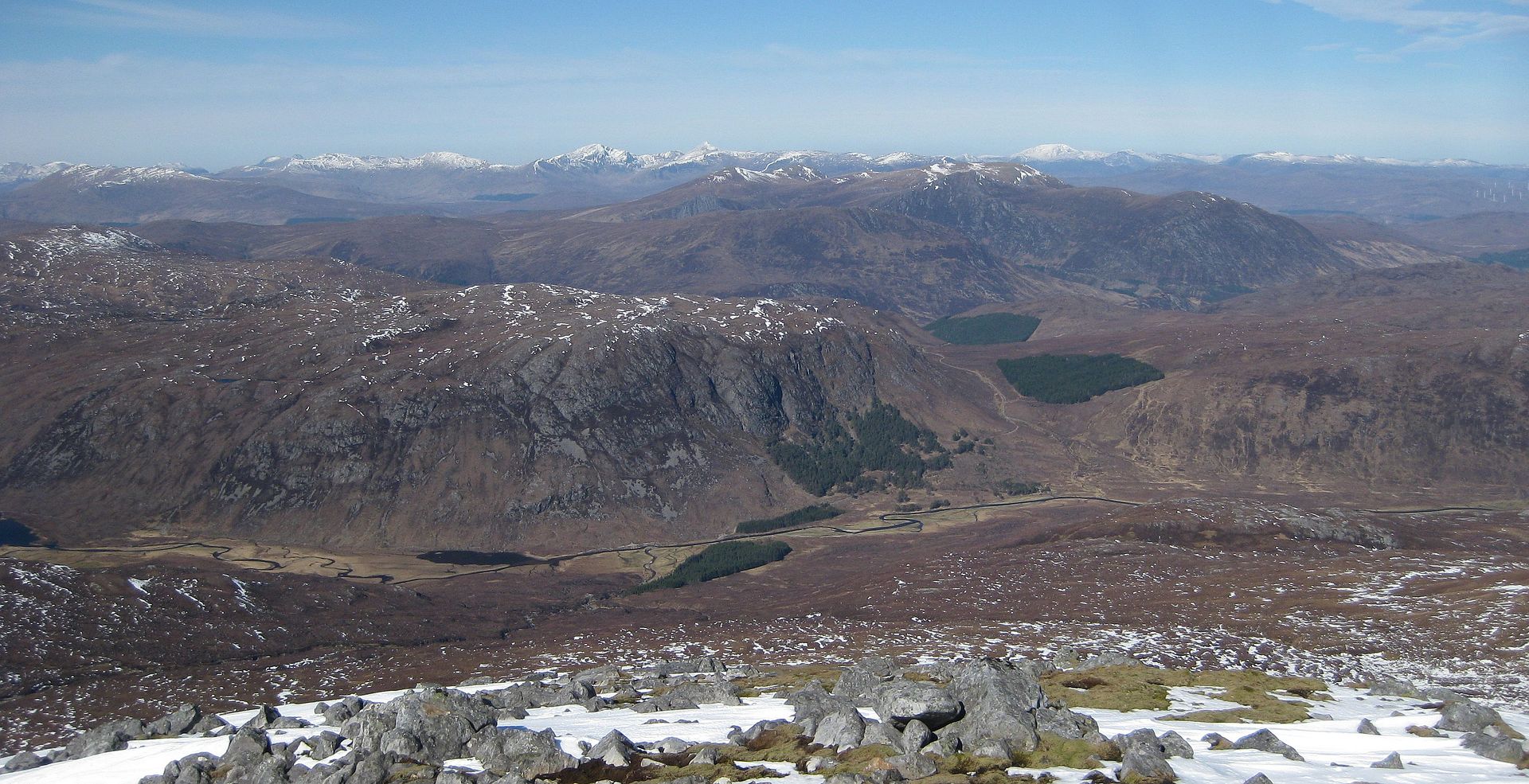 The going was arduous for a time, hot work wading through deep heather and moss, but the going was better higher up. Dougie mentioned that this would be his 250th Munro. Maybe he will compleat at some point before retirement after all
The last wee bit was a snow covered boulderfield which turned out to be quite fun, before we were suddenly at the summit with some cracking views all about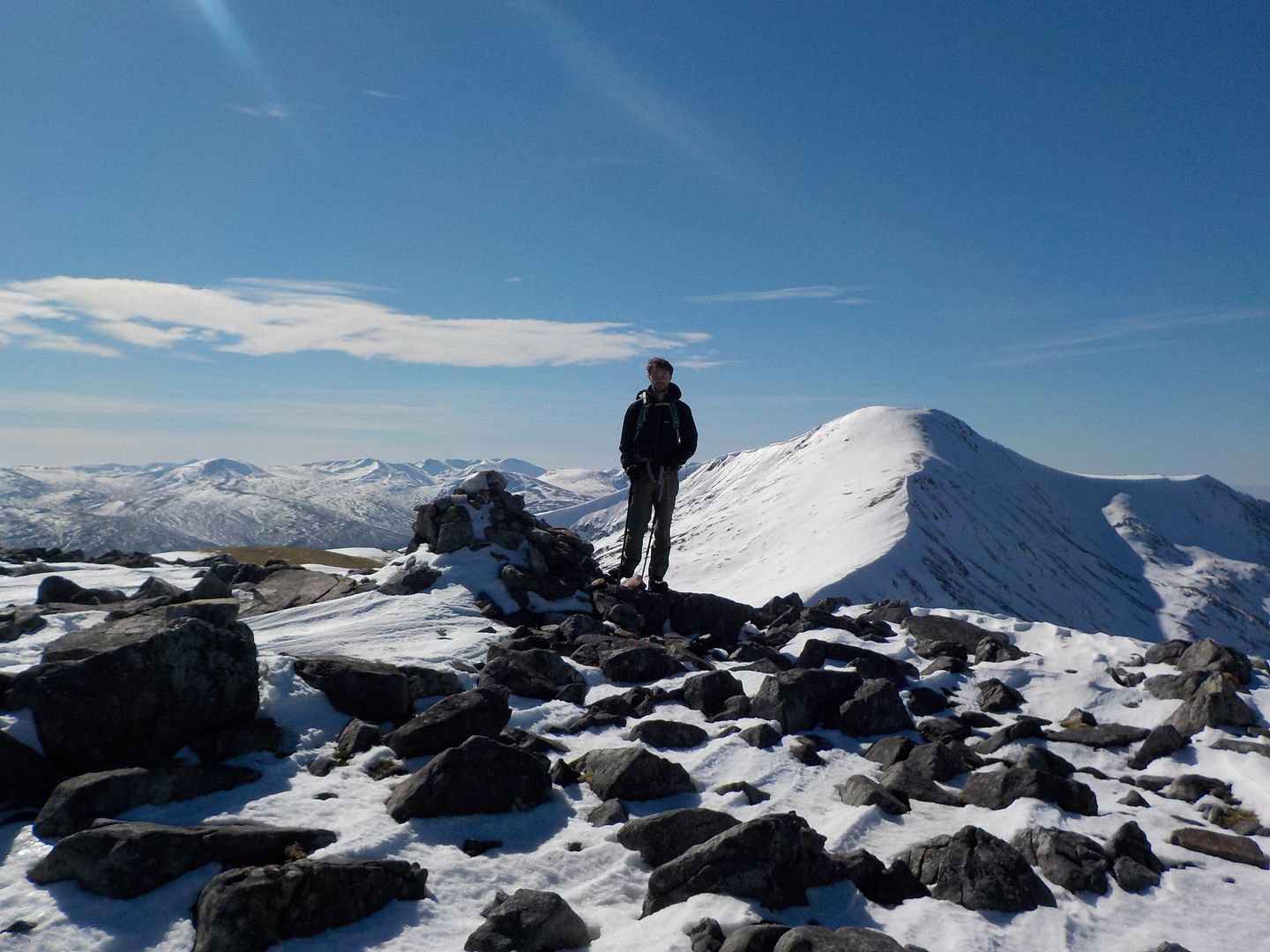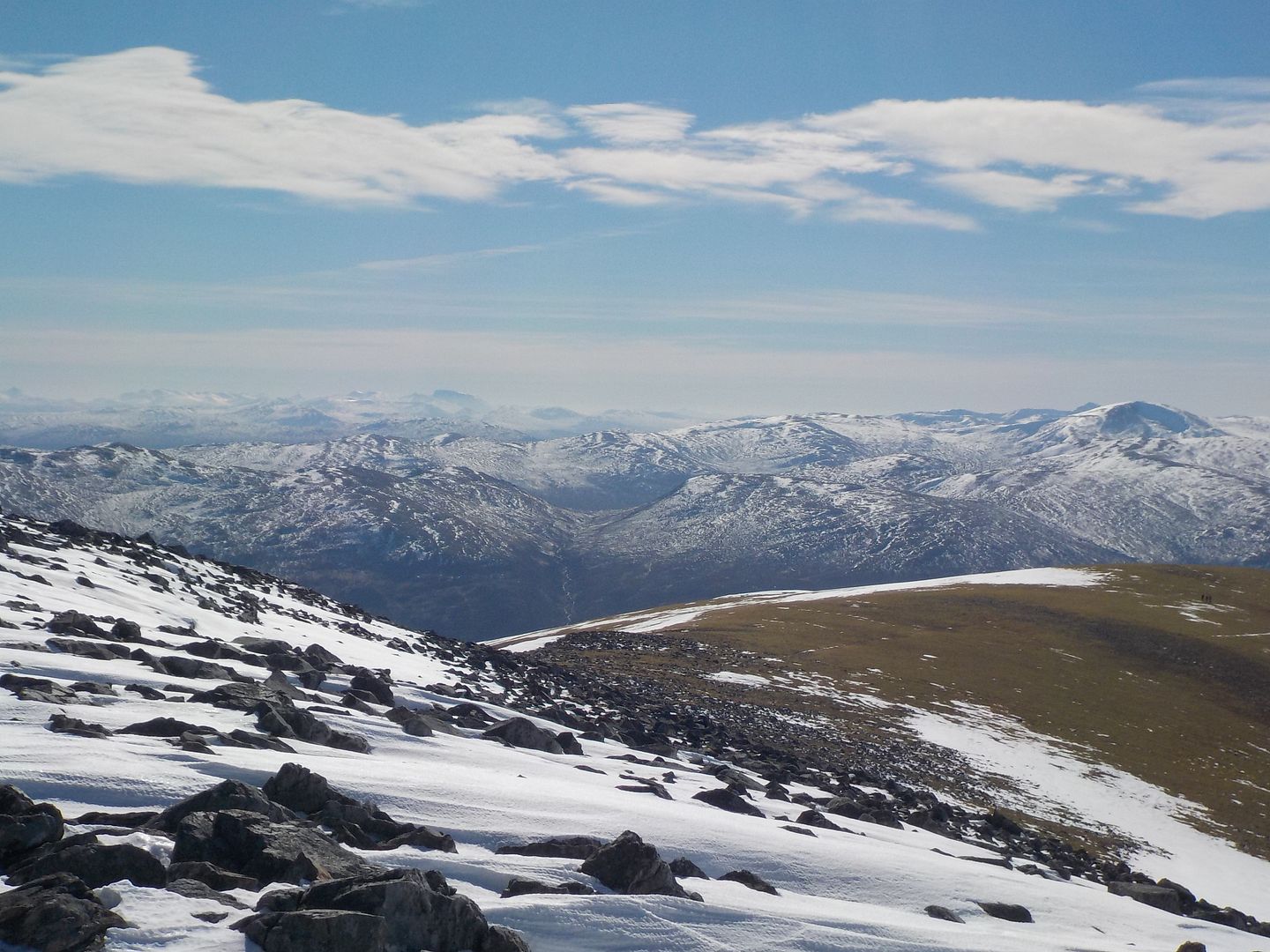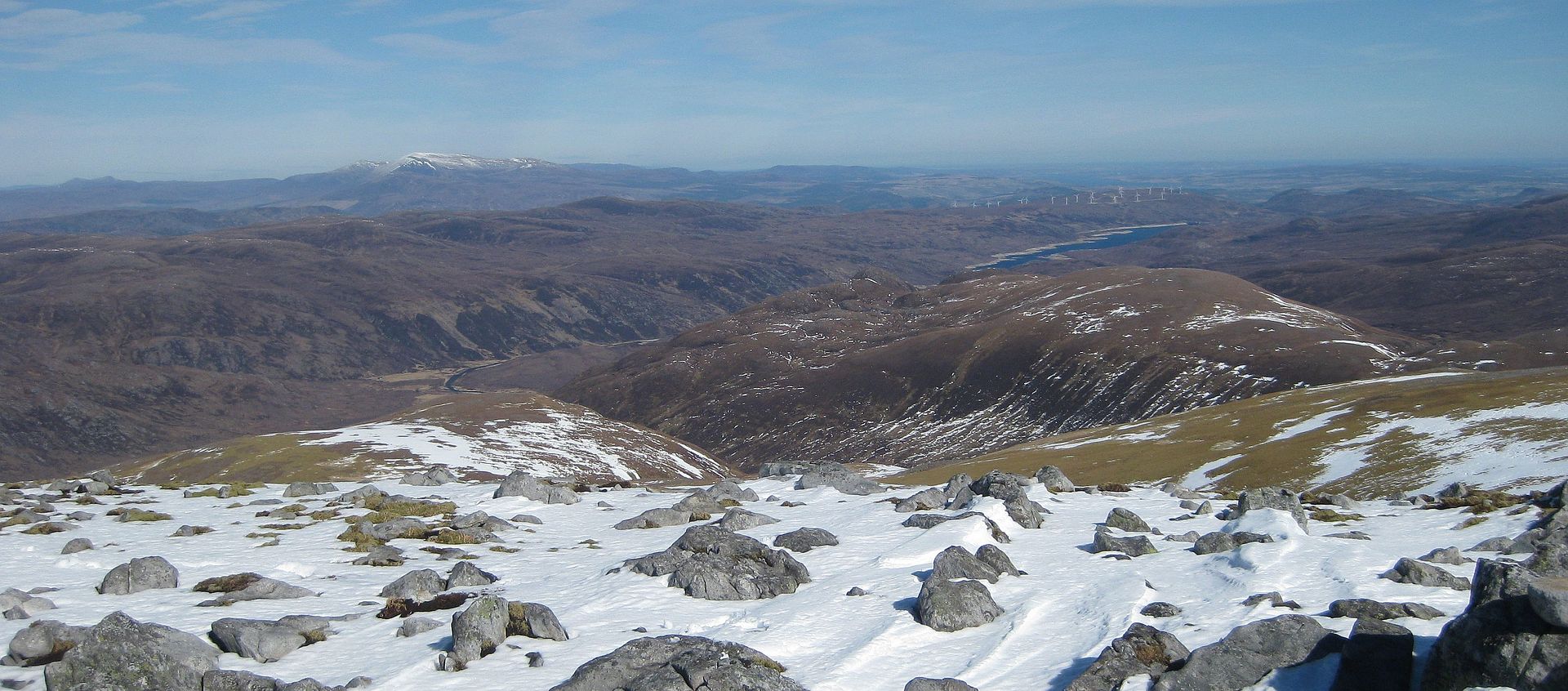 We had thought at home we would probably head right for Sgurr aChoire Glais and Sgurr Fhuar Thuilm, but we could see that they were particularly snowy and would be a bit silly without our winter gear
So we set our sights on the rather less intimidating Sgurr na Rhaidhe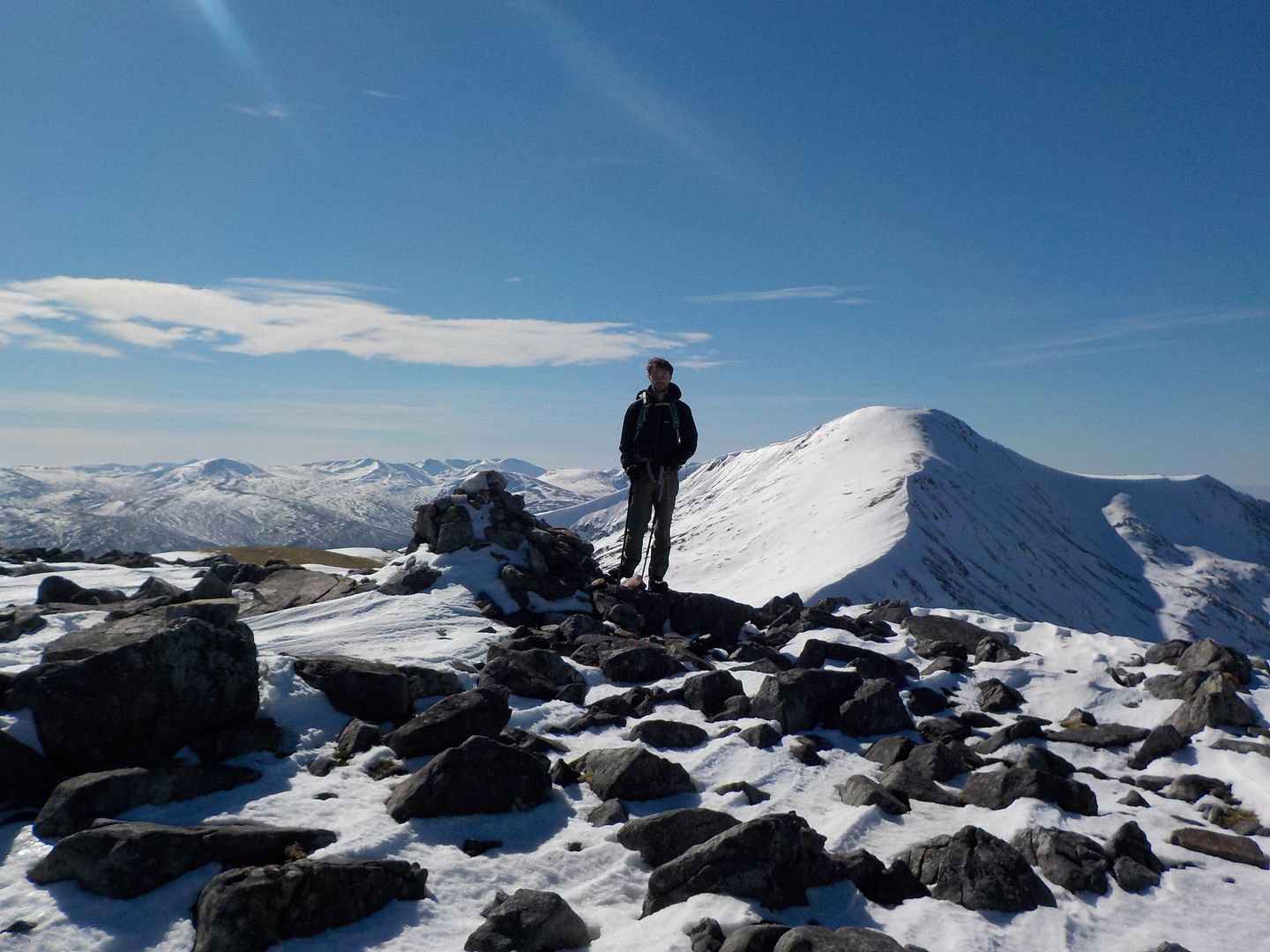 We plodded down snowy slopes - the arctic feeling wind blasting us hard from the SW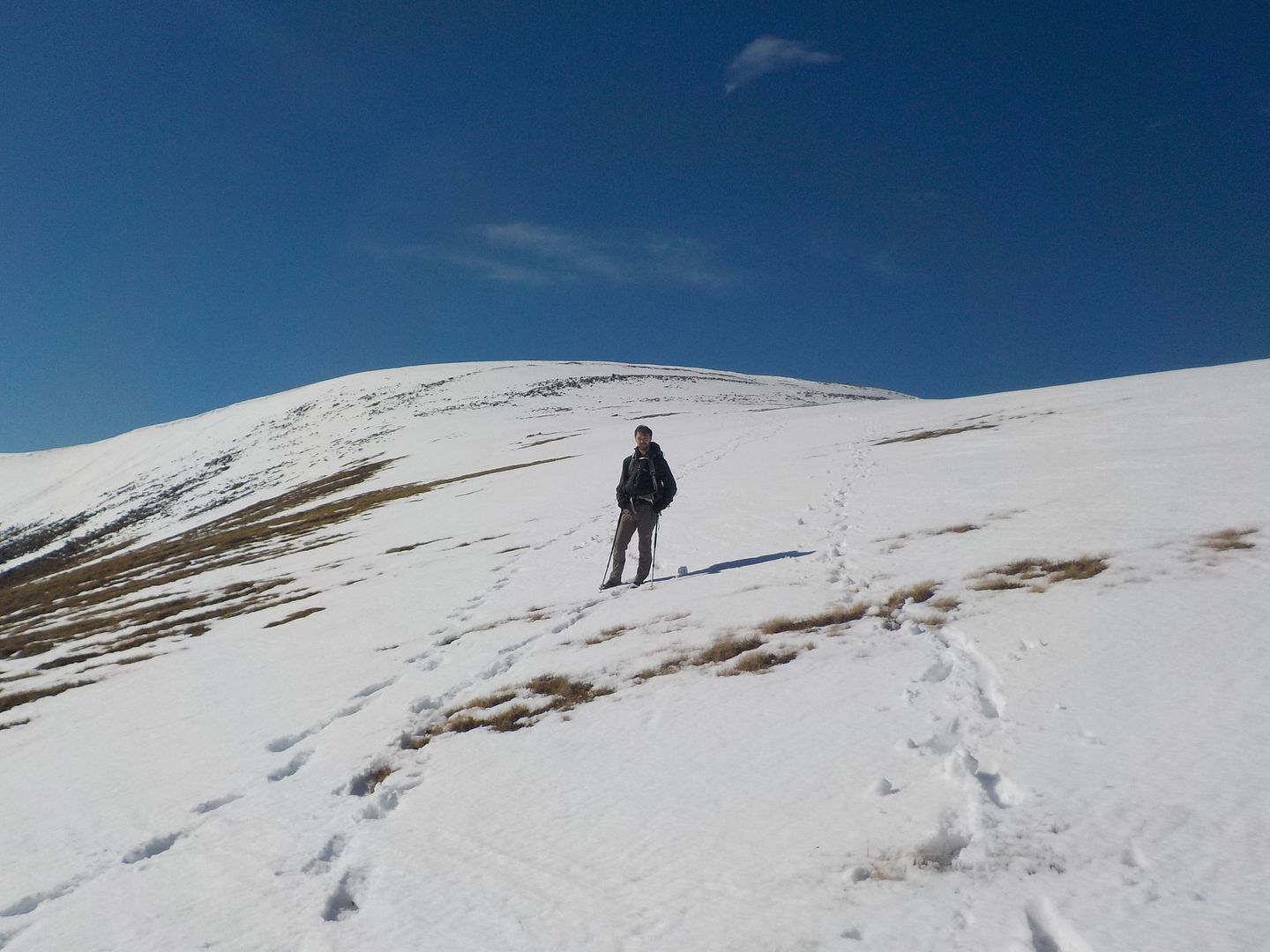 We hid round the side of a hummock for our piece, but there didn't seem to be anywhere which gave a decent respite from the wind. Of course all the sheltered bits were deep in snow
A seemingly lengthy, plod up grassy braes was easy enough to reach SnR.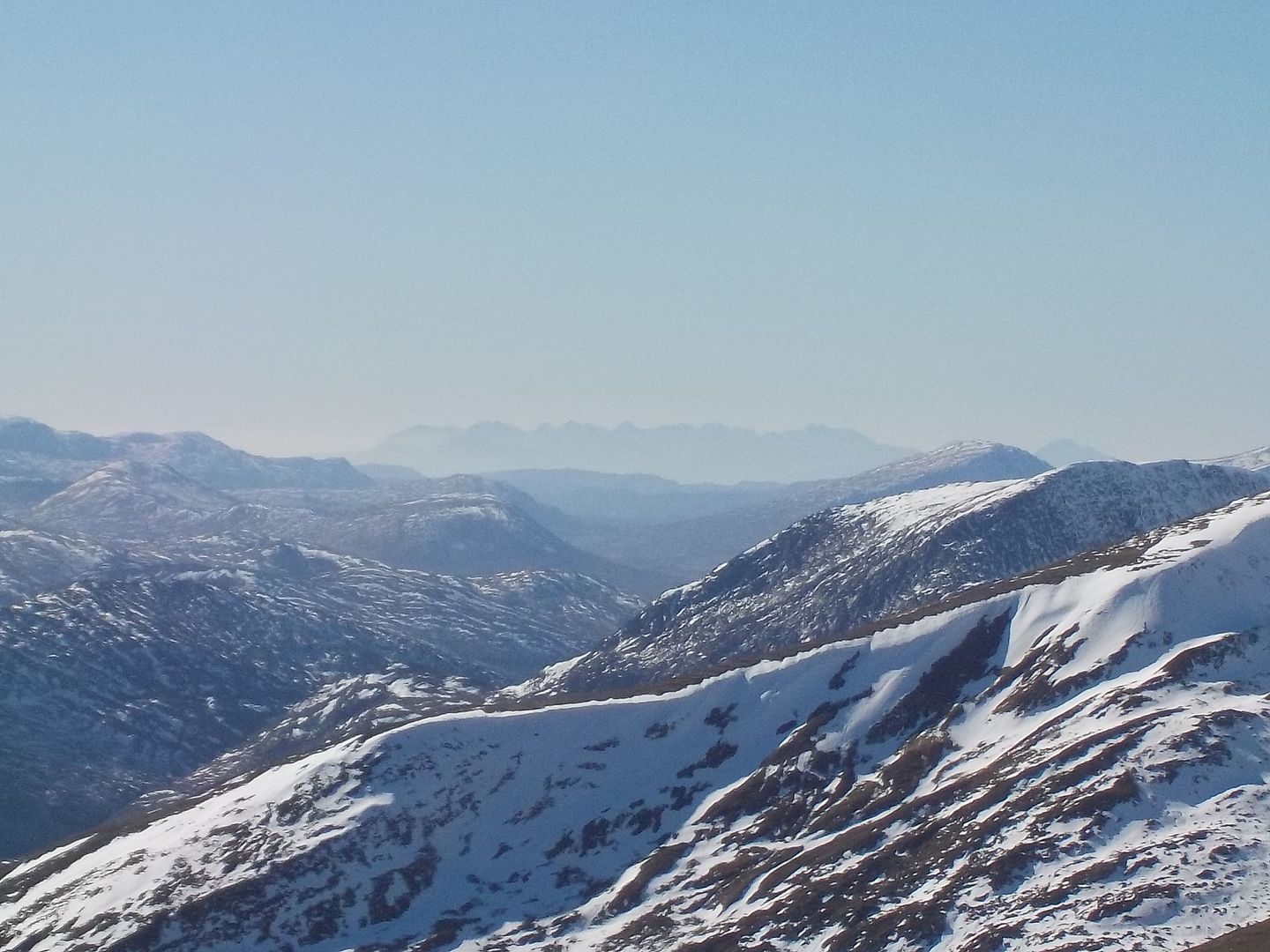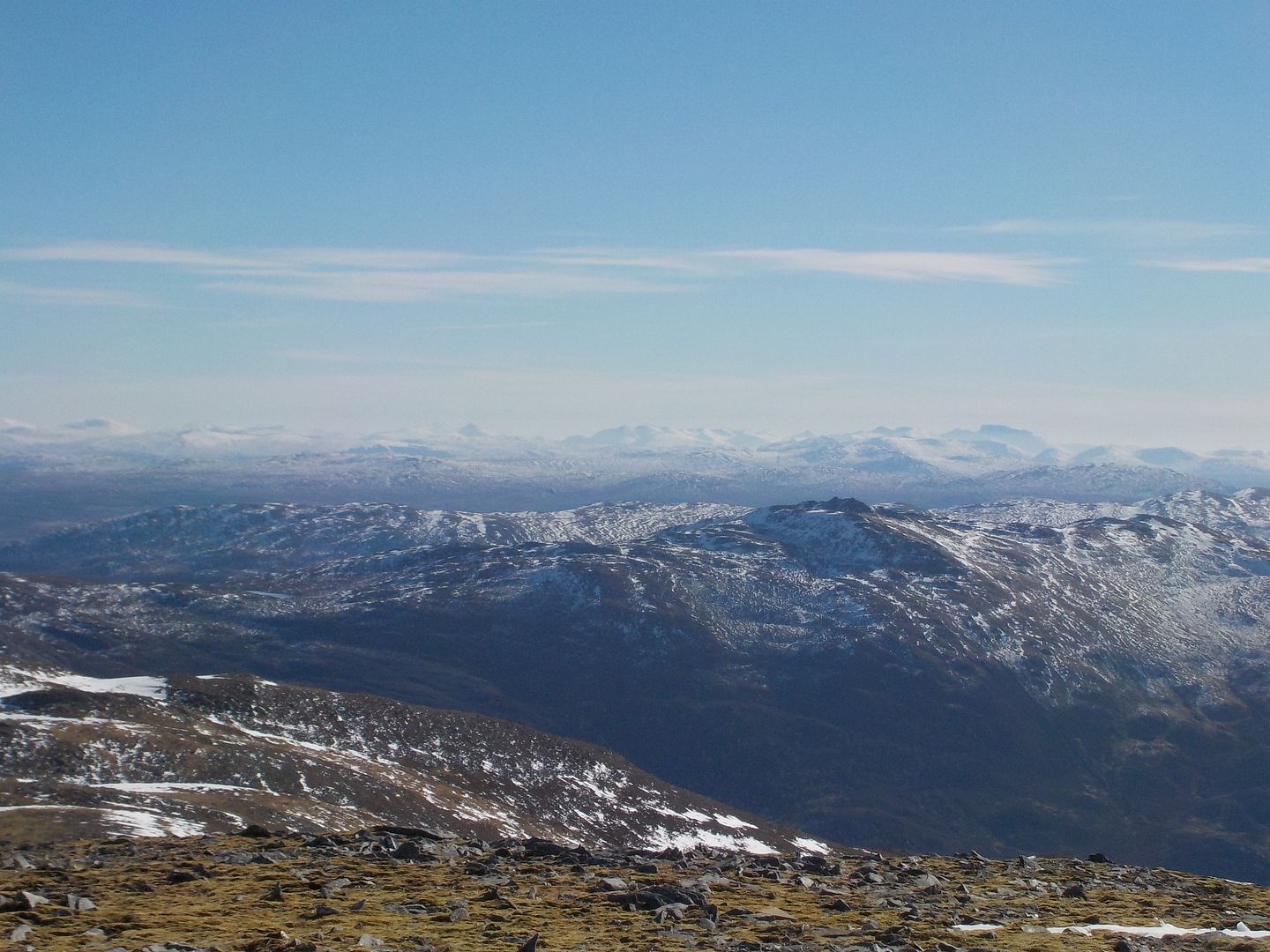 From there we just headed back towards Glen Orrin - lovely mossy descent underfoot, with a entertaining little snow run down a gully into the glen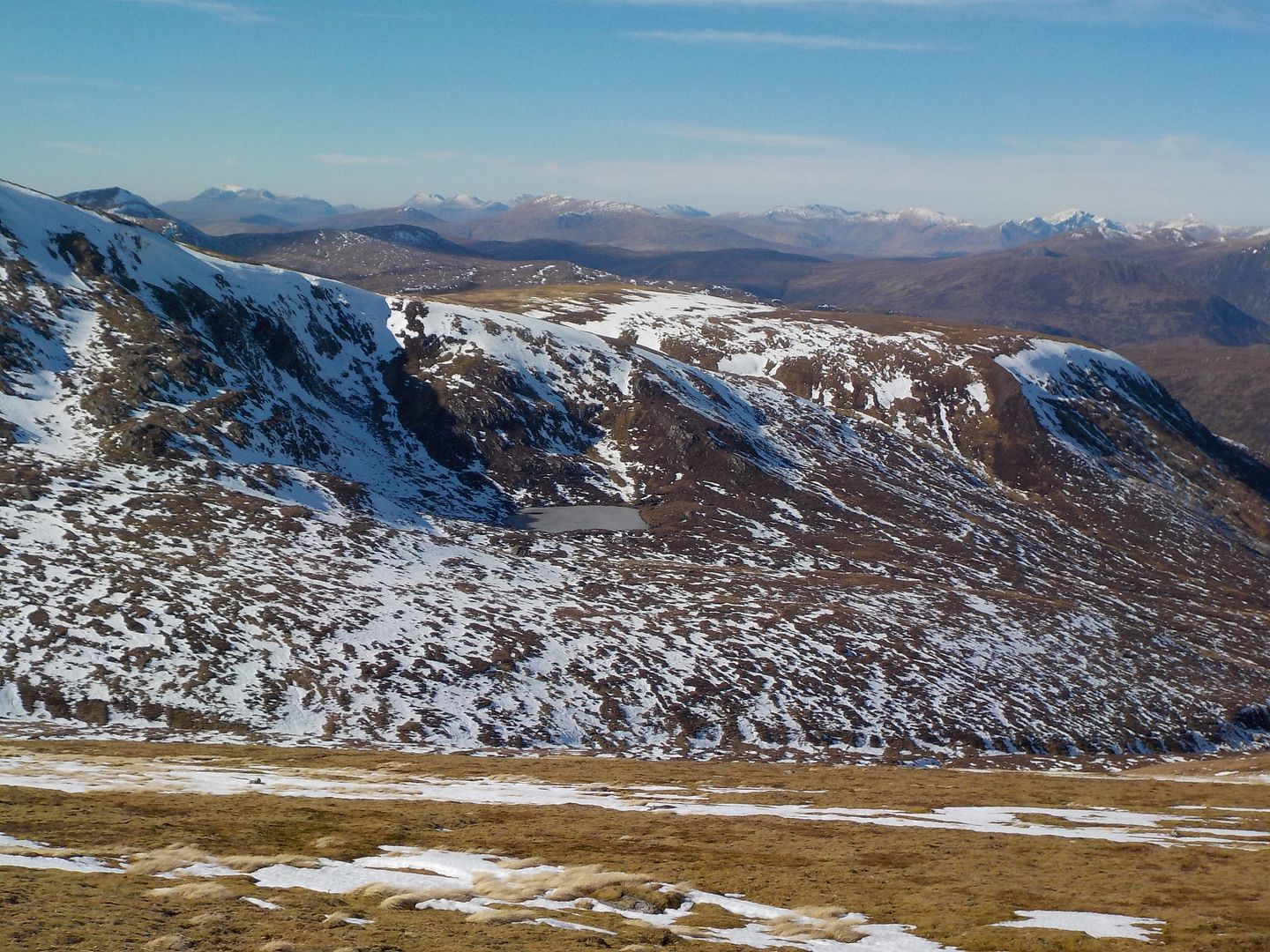 It was lovely and warm and sheltered down there, so we enjoyed a laze by the babbling water - still early and no rush to get back on such a bonny day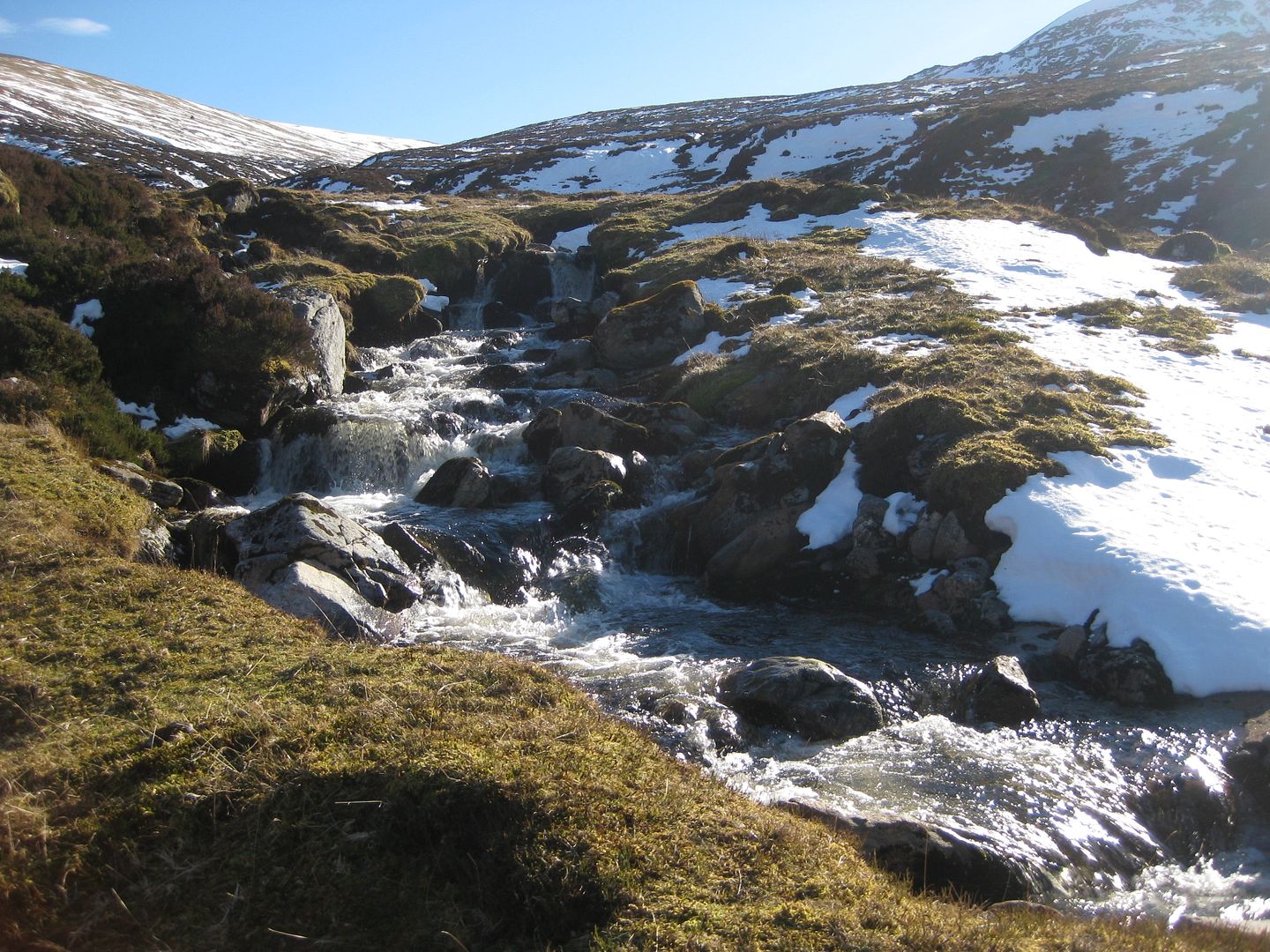 Eventually we headed down the glen, finding a stalkers path which led to a long abandoned track which eased the going.
Down in Glem Orrin, we noticed there was a bridge not marked on the map - just a log with some slats but an unexpected pleasure.
Glen Orrin gives some really good walking. Grassy banks most of the way, we weren't tempted by the path. Loads of deer grazing, which seemed to flow round us keeping a good distance. Dougie spotted a lizard too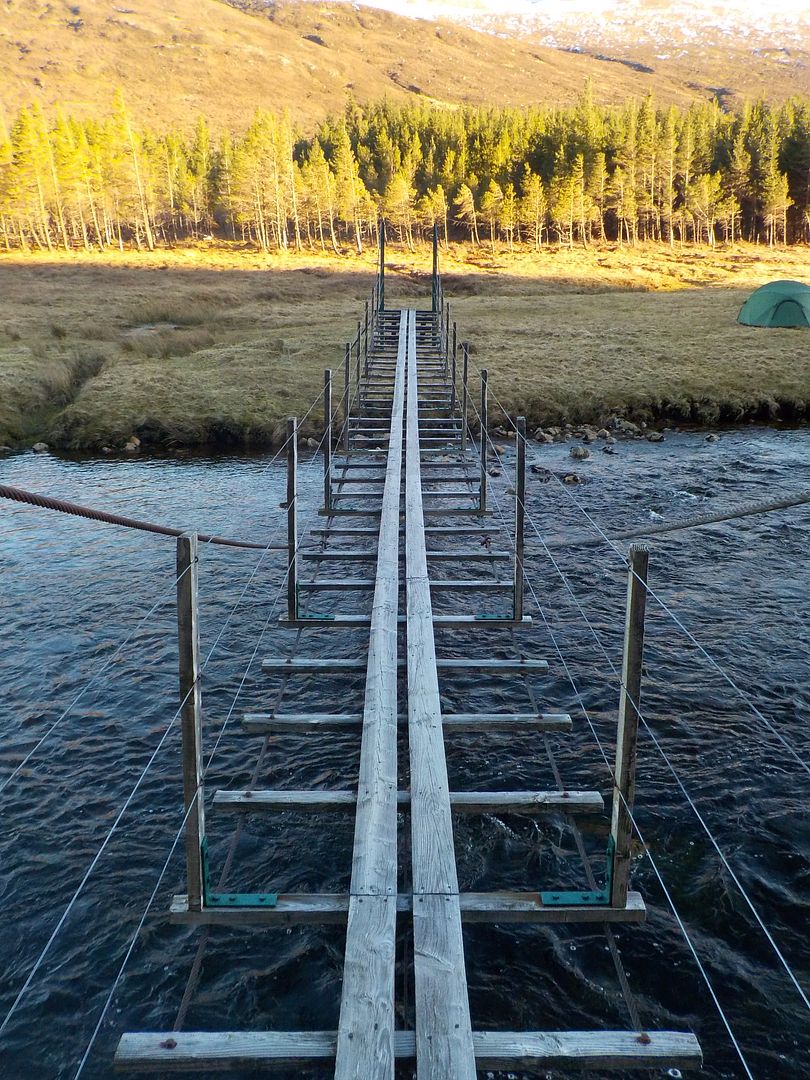 By the time we were back, the sun was low enough to put our camp spot in the shade. It was a far warmer night, and we slept well before waking up absolutely roasting - the sun was up and was on the tent
The wind had completely dropped and plans for more hills were shelved in favour of a wander back via a longer glen route. The walk down the Glen Yesterday had really whet our appetites for exploring the rest of it.
We were caught out by the time change, so must of been late by the time we left - it was absolutely scorching, so we stopped by burns often to cool off.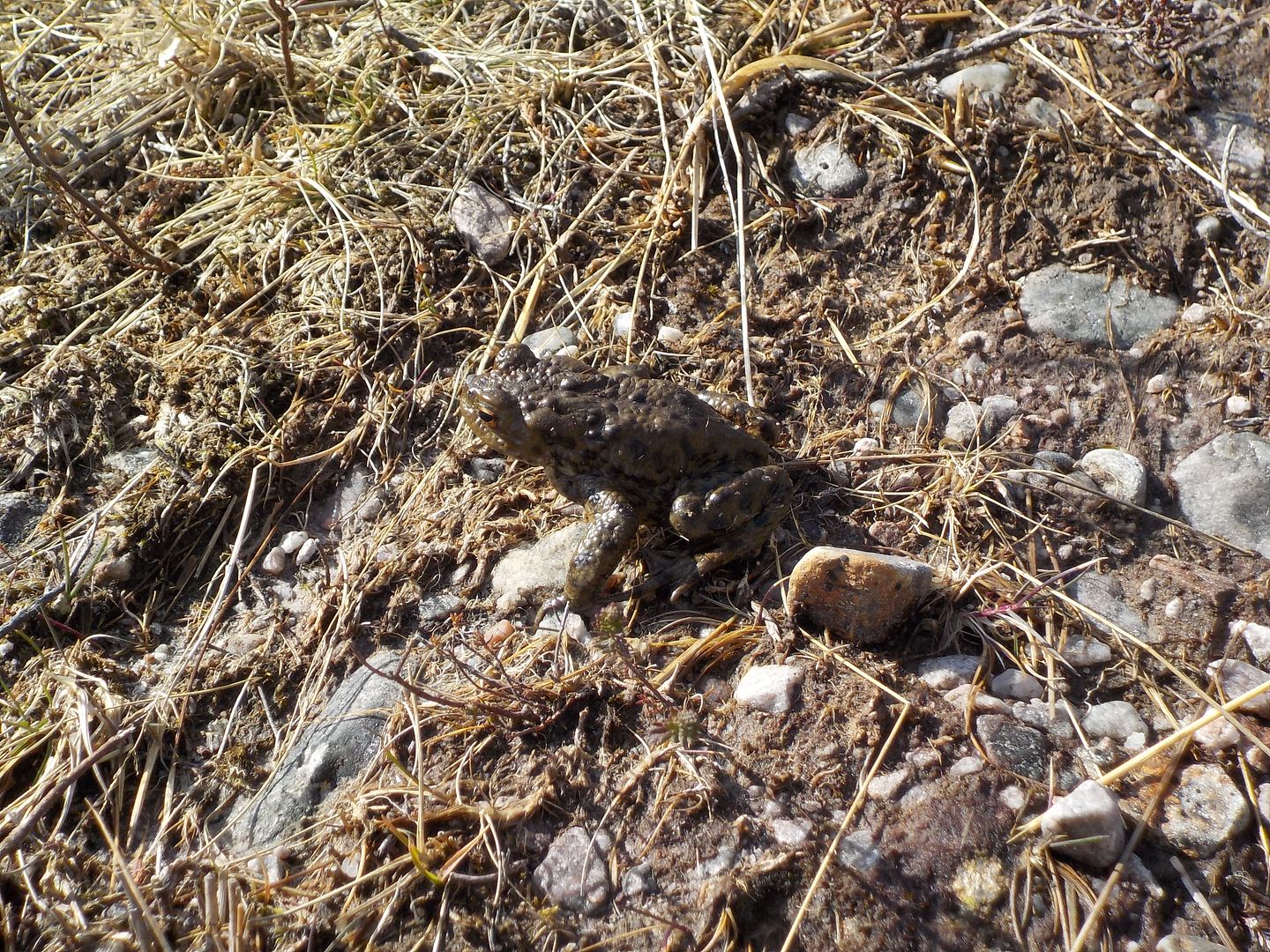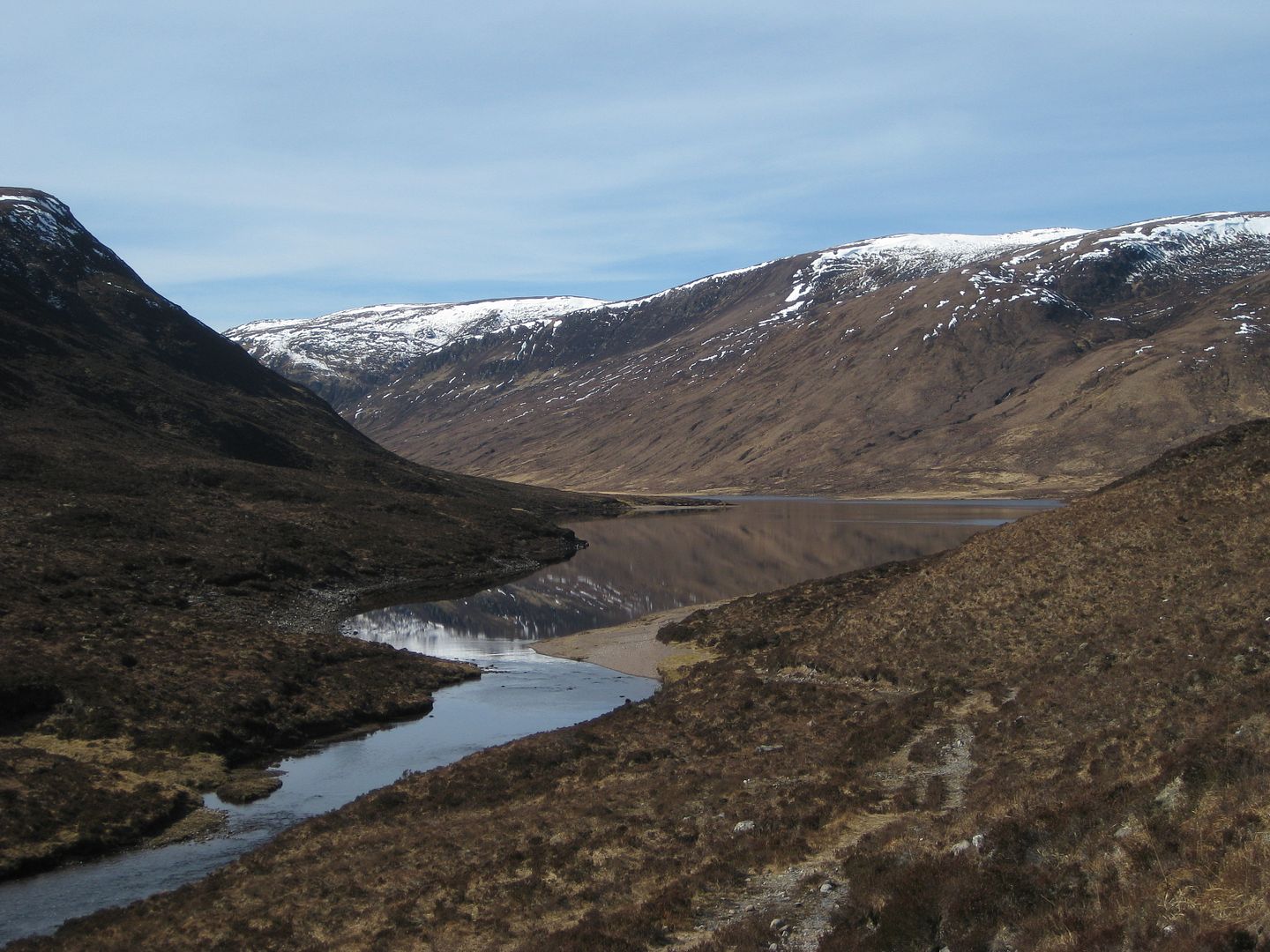 We found that if you walked right beside the water, it was just a little bit cooler which was nice along Loch Caoidhe. It was regretful that we had to leave the loch shore for a very hot climb up over the bealach into Glean Chorainn. Fortunately there was a breeze there so we stopped for lunch and a cool down. We spotted a couple of walkers at the summit of the corbet nearby.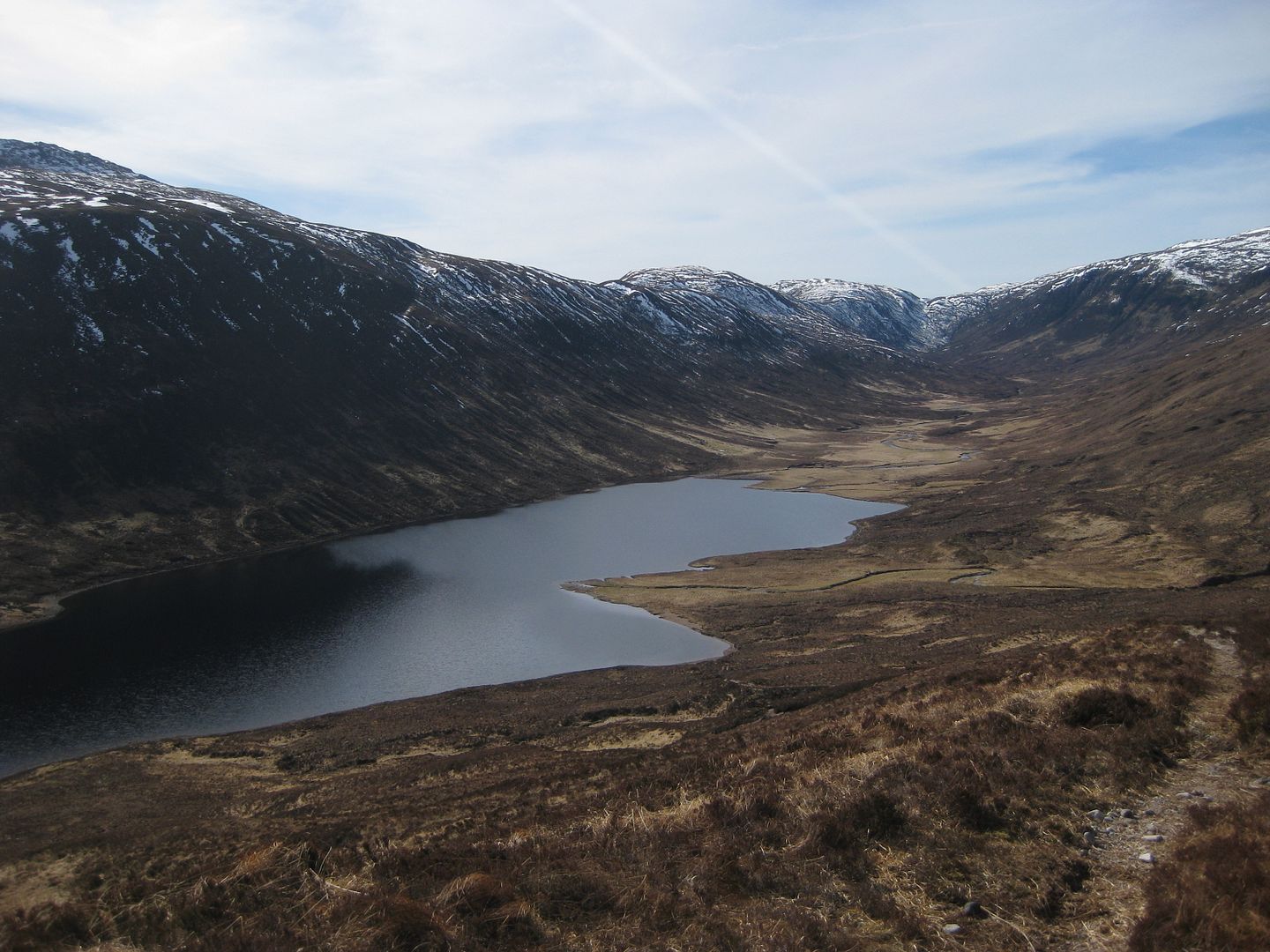 The walk down the gen was lovely - a track and a path at times converged, and there were some bonny waterfalls about. More lazing about and paddling ensued, as the hottest part of the day beat down on us with a vengeance.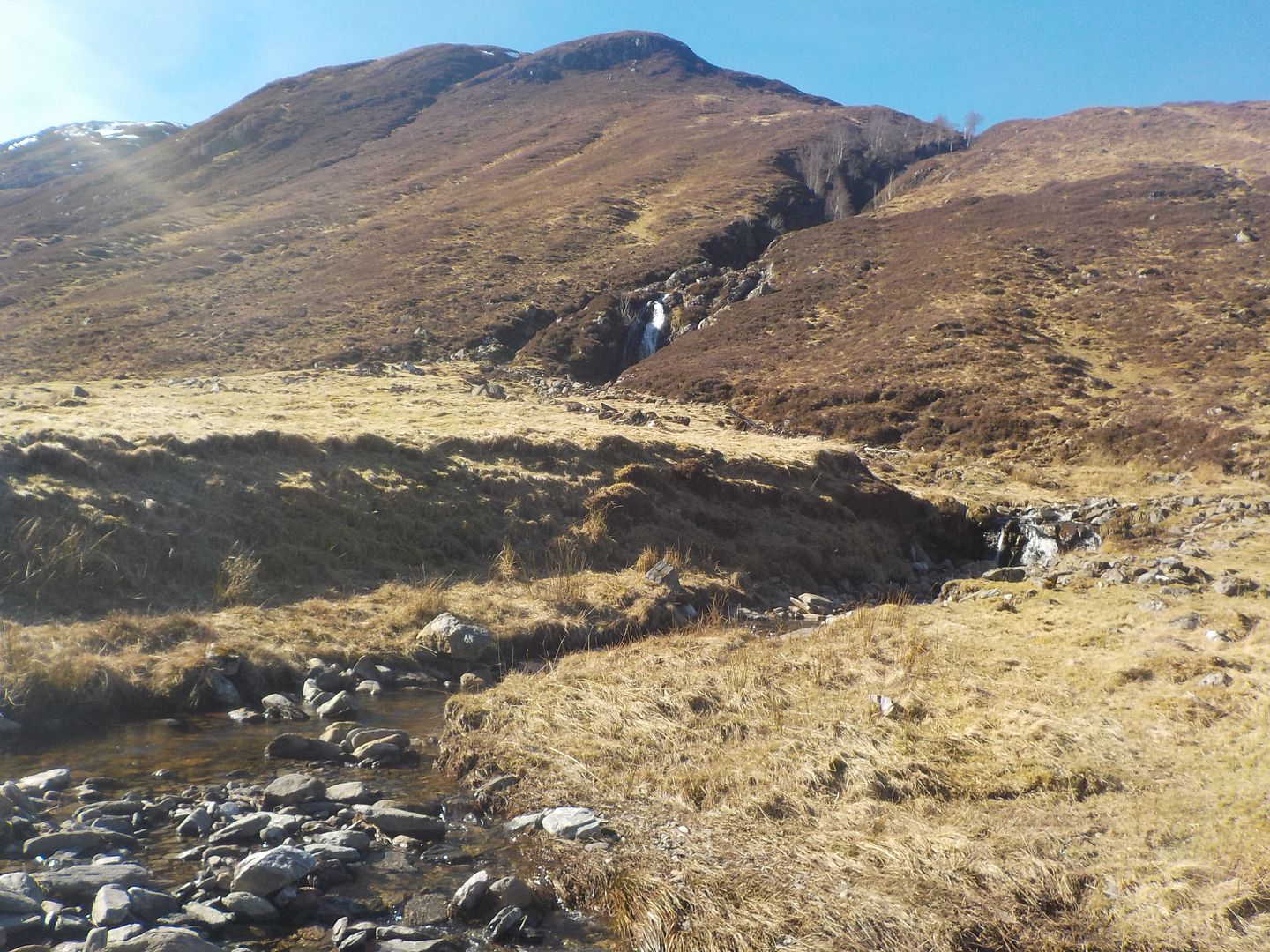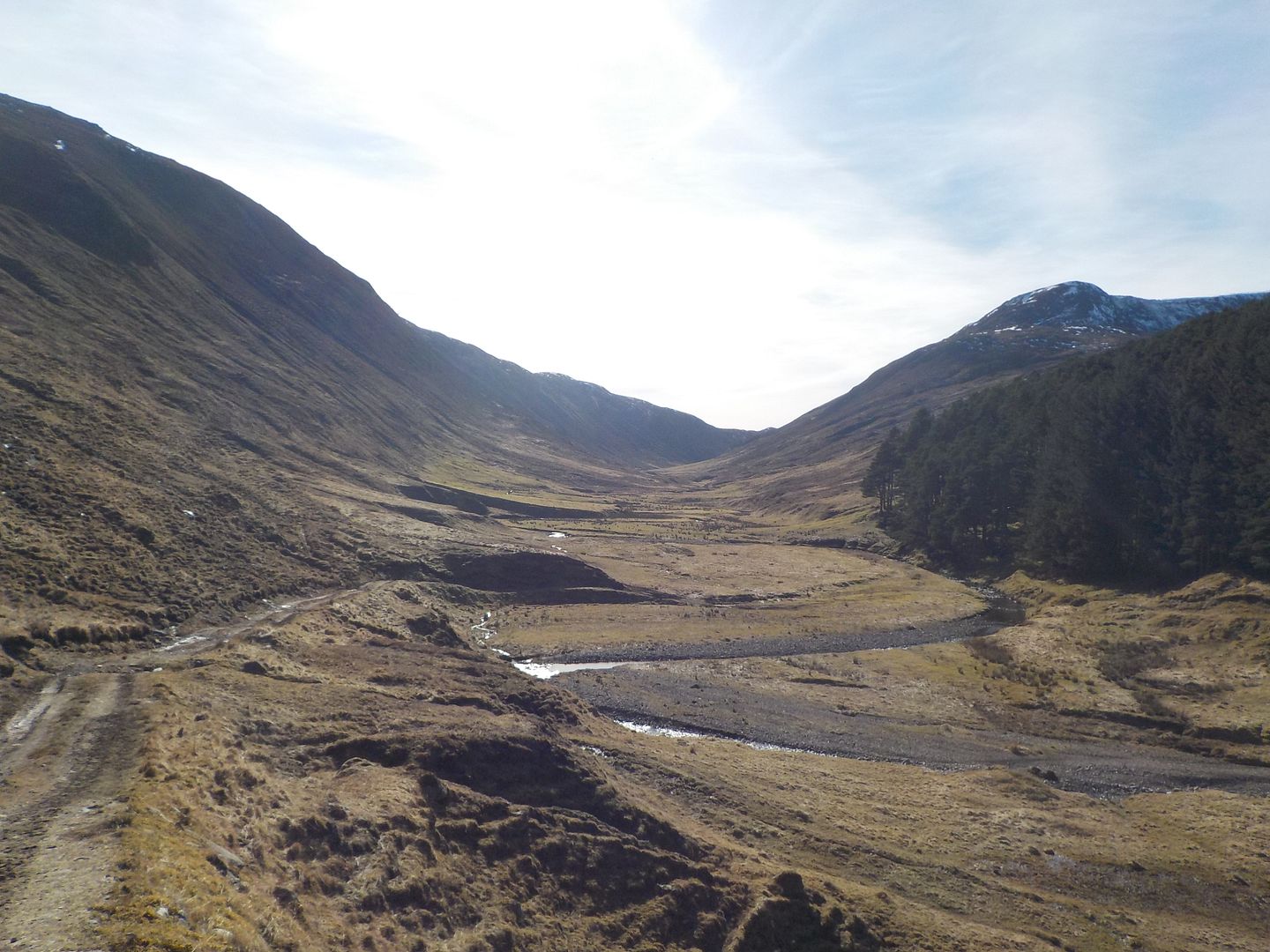 Once out of the glen, it was a surprisingly short distance to the car. All sunburnt and stinky
Lovely weekend, we might go back in again and do he other two from that side