1st report,please bear with me. Only had my phone as a camera. I have been on this hill once before,but joining Gairletter to Kilmun Arboretum, both ForestryCommission Scotland.
Set off at 08.10hrs returned 11.50hrs. This is the Route i chose (others may be available!)............
Parking.
Heading towards Ardentinny via Kilmun is Gairletter. Theres is a FCS sign prior to the Caravan Park. Turn off here
and continue on unsurfaced road. I parked on the left hand side at the gated compound (rarely used). There is also a small area of rough ground on the shoreside on main road that can be used for parking.
Route.
Starting off,continue on forestry road past the cottage and through/round the forestry gate. This is the road you will stay on to the top of the Glen,3.7kms. Ignore any tunings on left hand side. A gentle climb to 287 meters.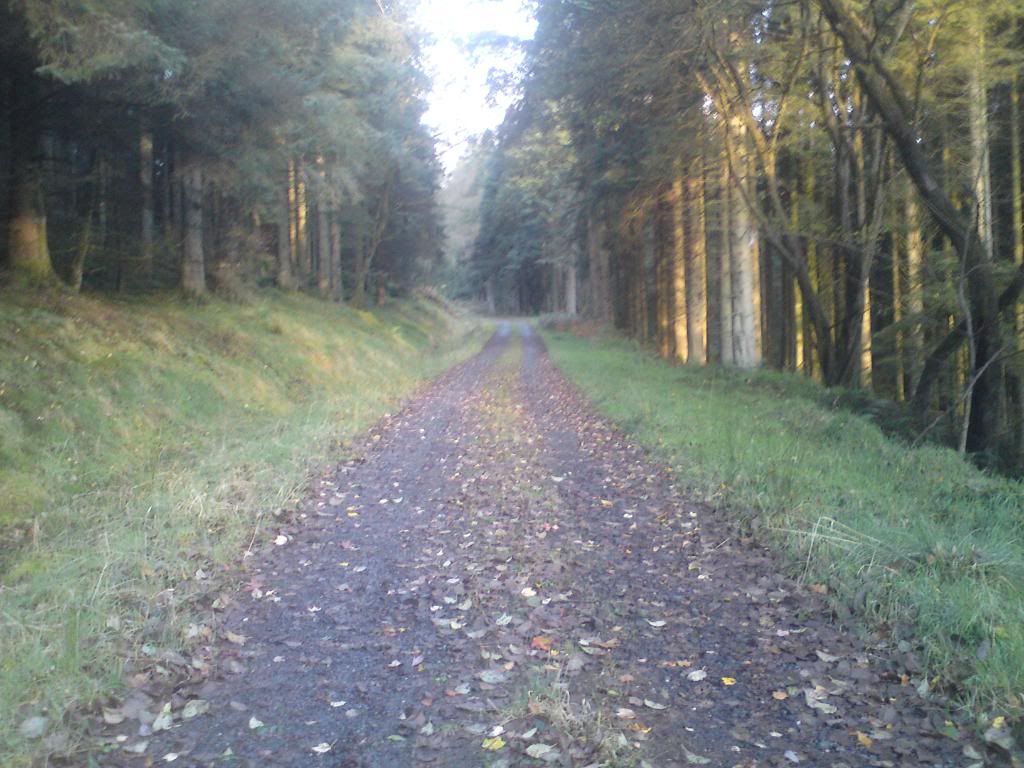 @2.2kms. Lookin up the Glen to the Pylons.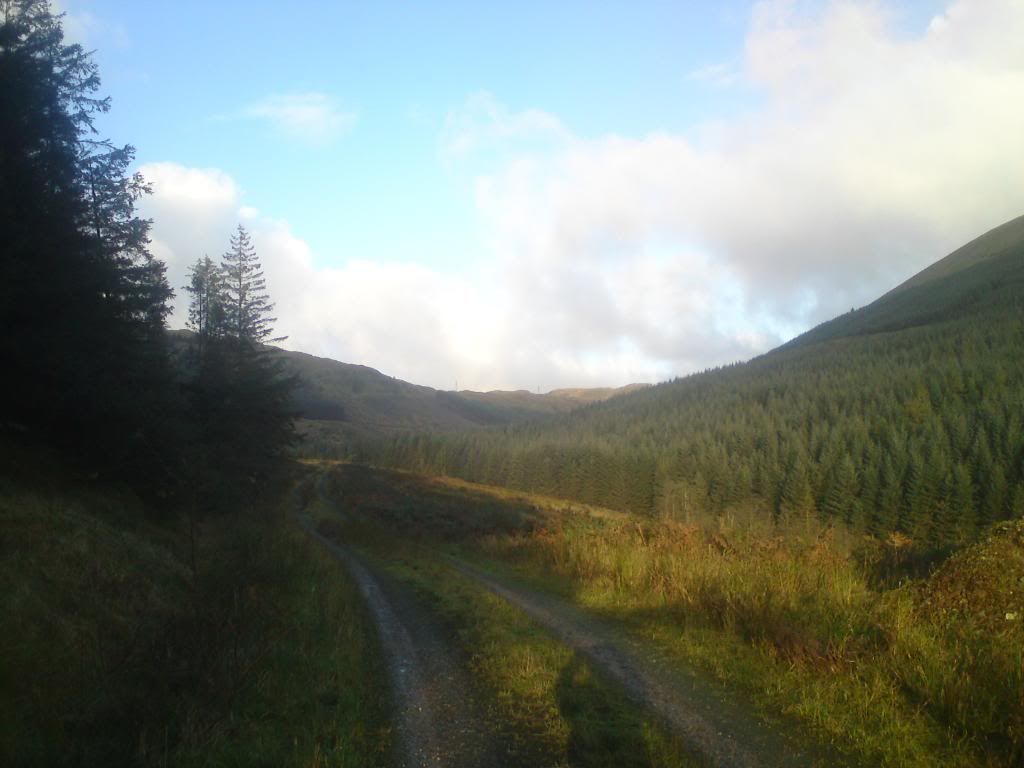 @ 3.2kms. Waterfall and Pylons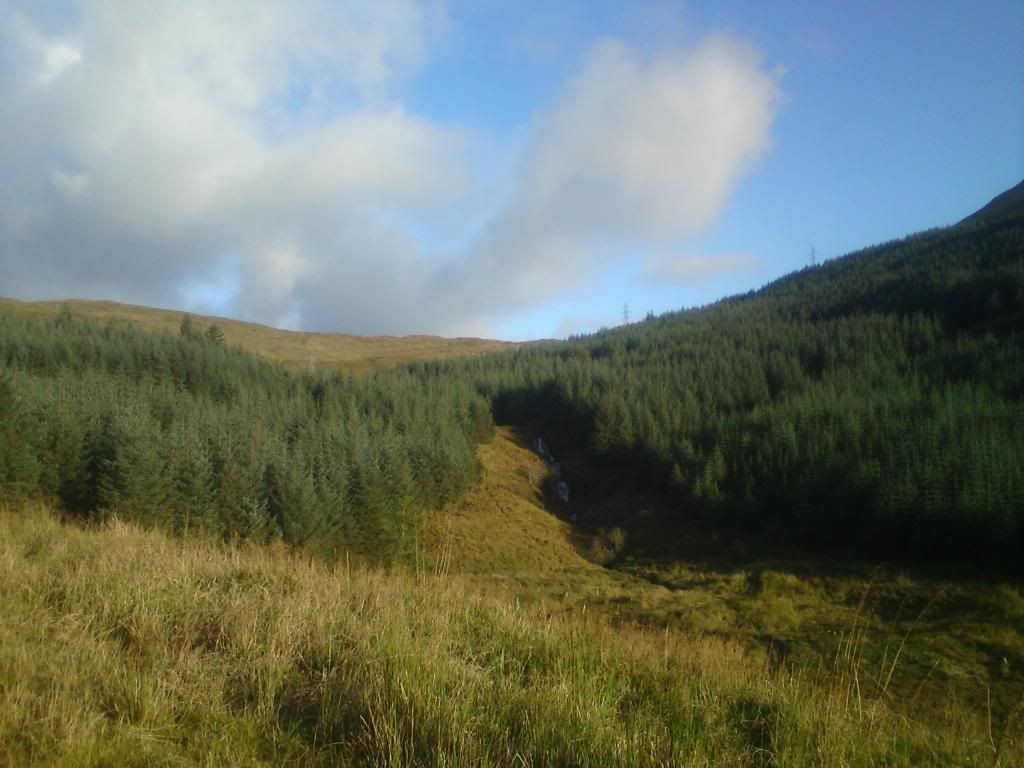 @ 3.7kms. This is where you reach the top of the Glen, turning left onto the ATV track and through the gate.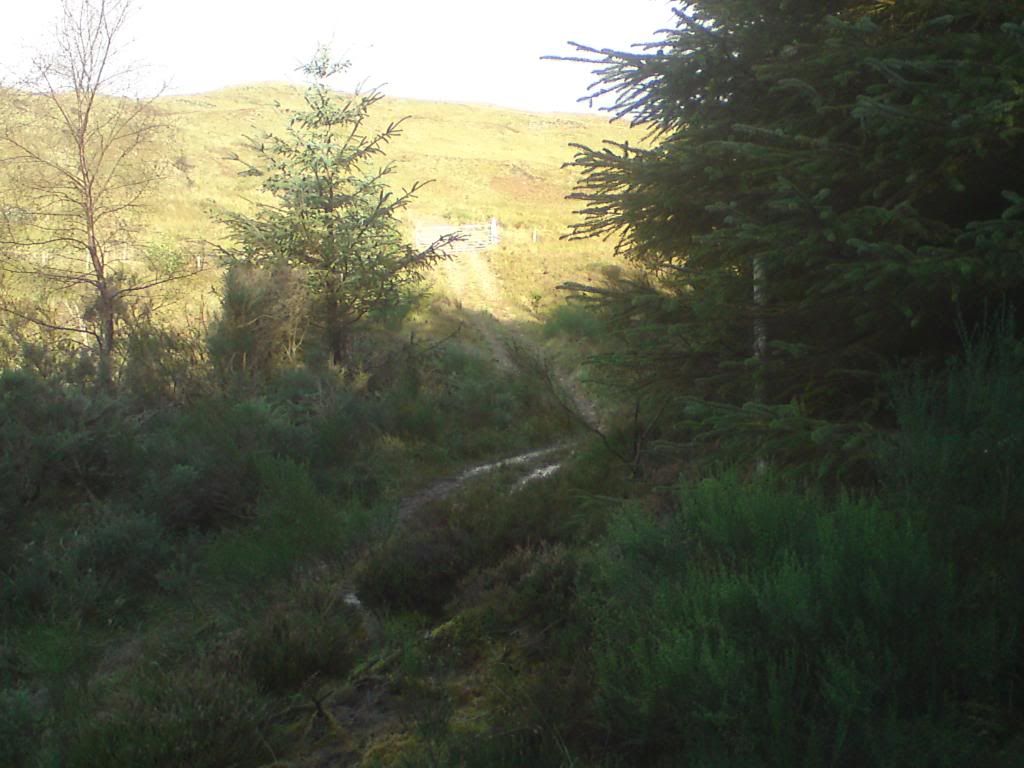 The track splits left and right,choose the right hand track. The track climbs and winds next to the Pylons. There are 2
small Fords to cross.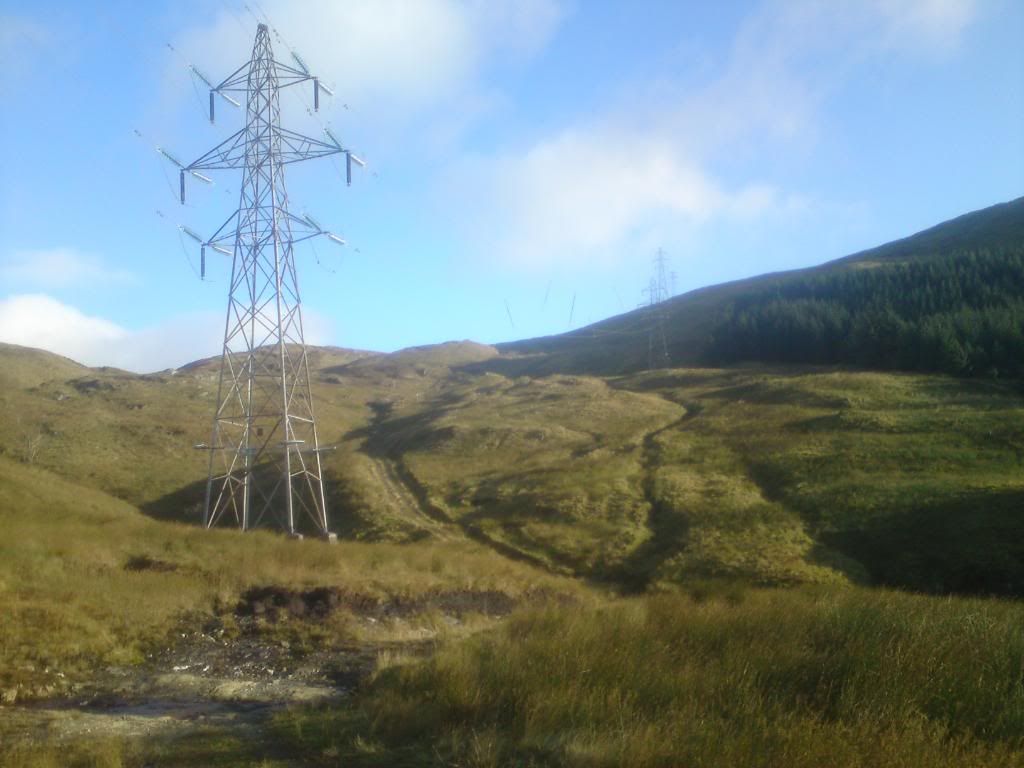 2nd,looking back.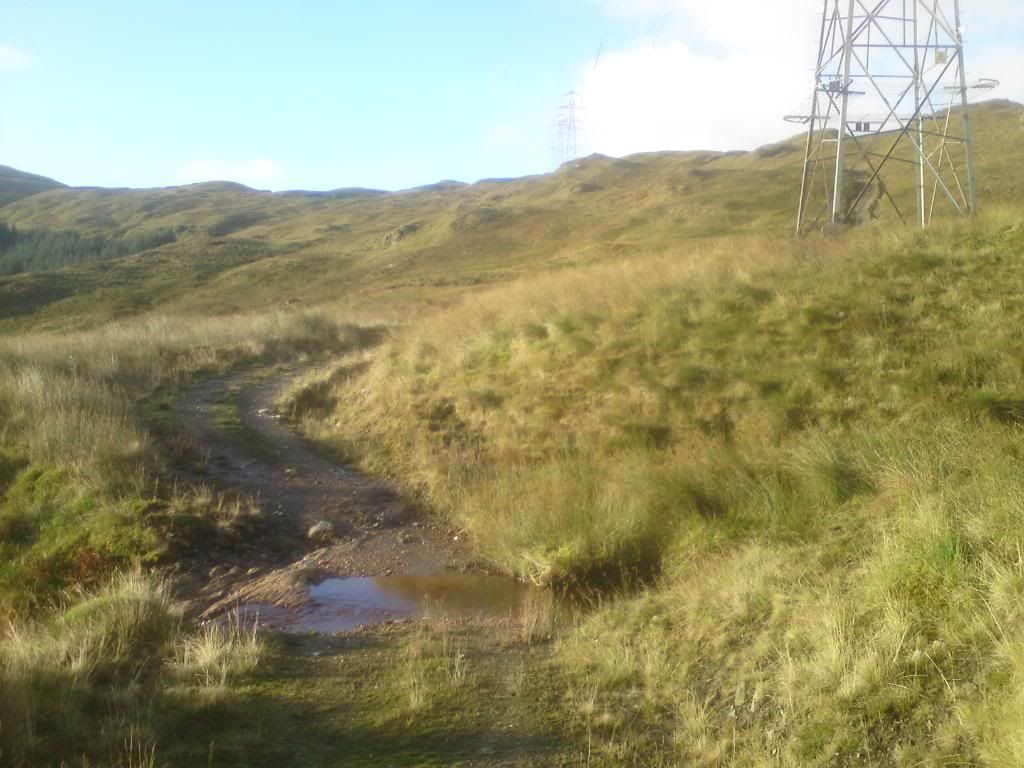 This track ends after 800 meters. At roughly 500-600 meters you can look left over to the Summit. Centre,centre of
below picture.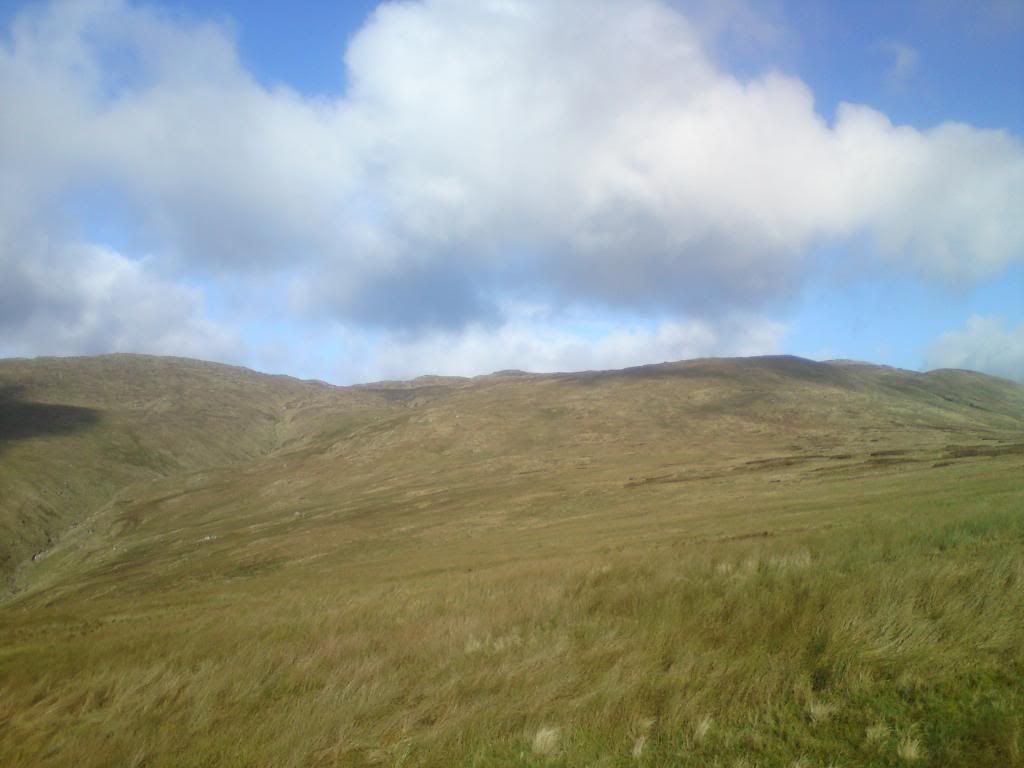 From the end of the track it's pretty much choose your own Route,there is a quad track that can be followed,but this
is wet. You can pick your way round the worst bits. Considering the rain we've had it was drier than i thought and without gaitors i managed to stay dry. The first section if mainly flat.
@3.2 Miles. Start to climb again.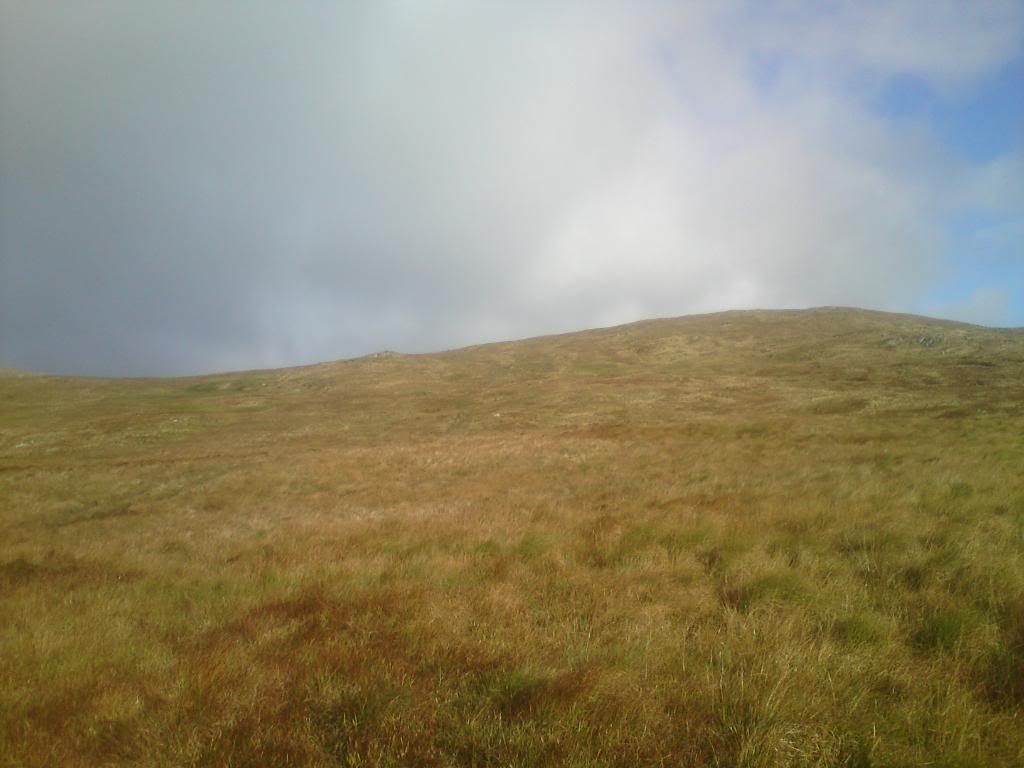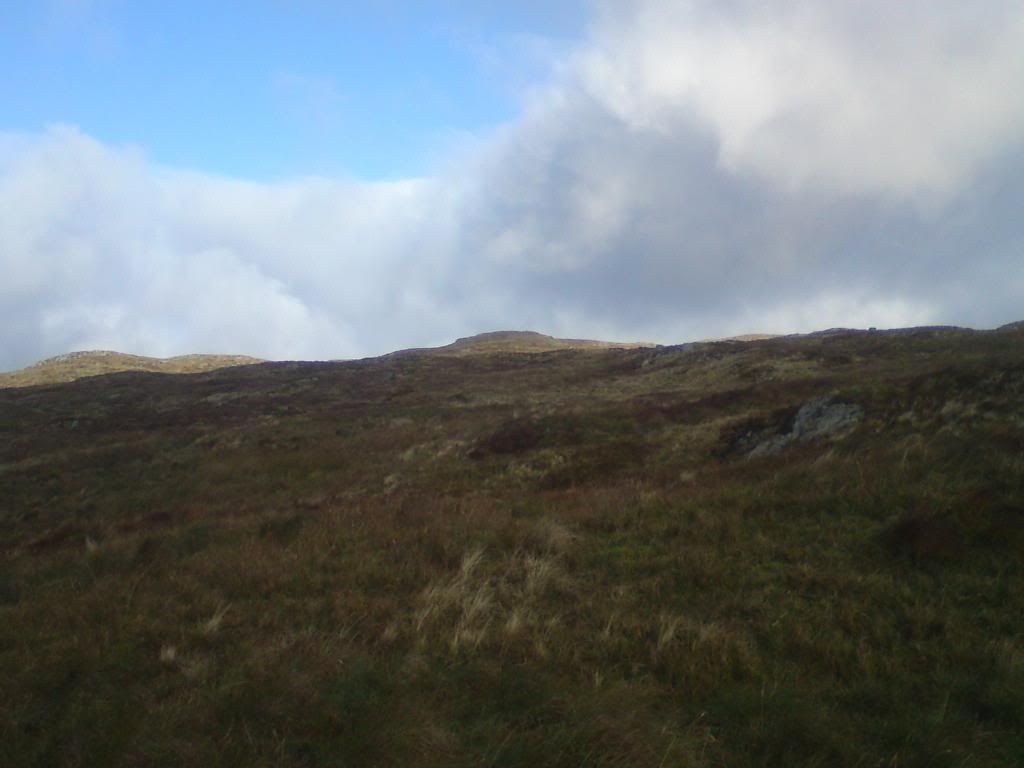 Remainder of fence !!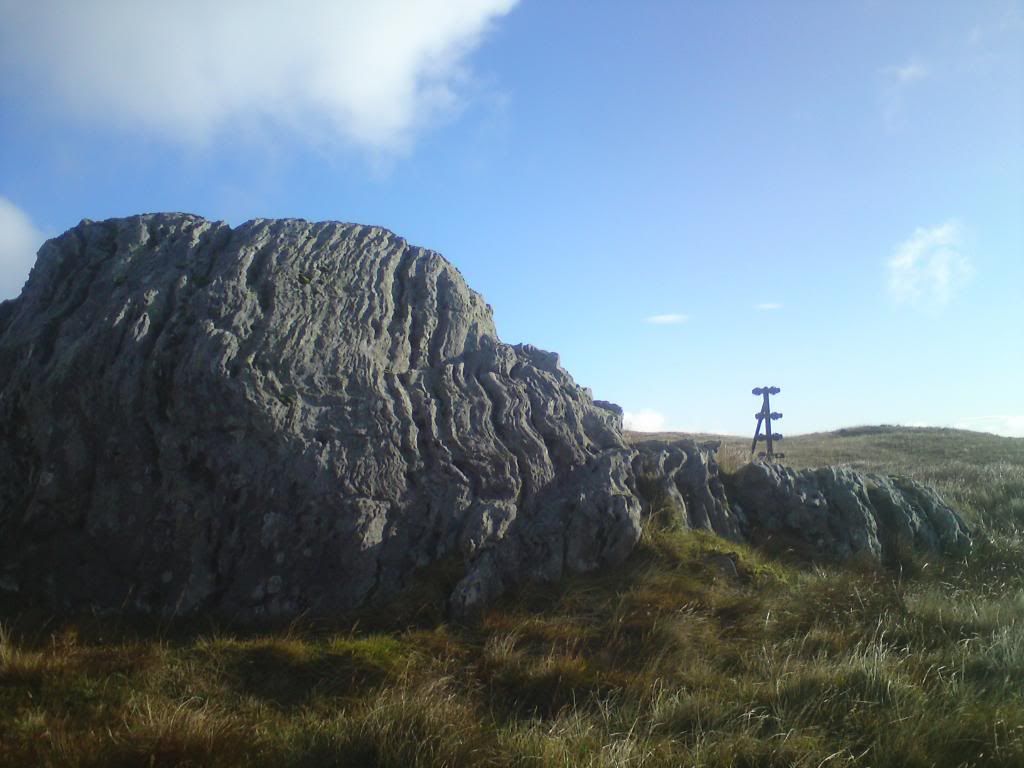 The top section was a great walk.I tend to wander about rather than a straight line. Rocks,bogs...it has it all.
Plenty good views on the east side,if the weather hadn't closed in! Even seen a Stag on its own.
The Summit !!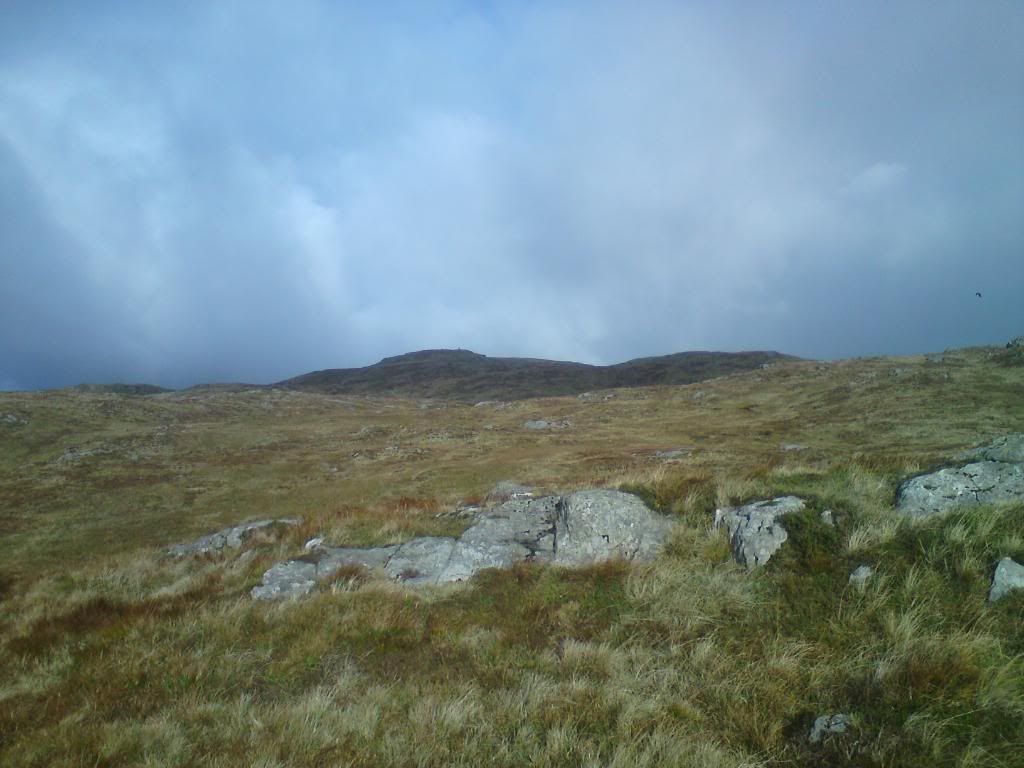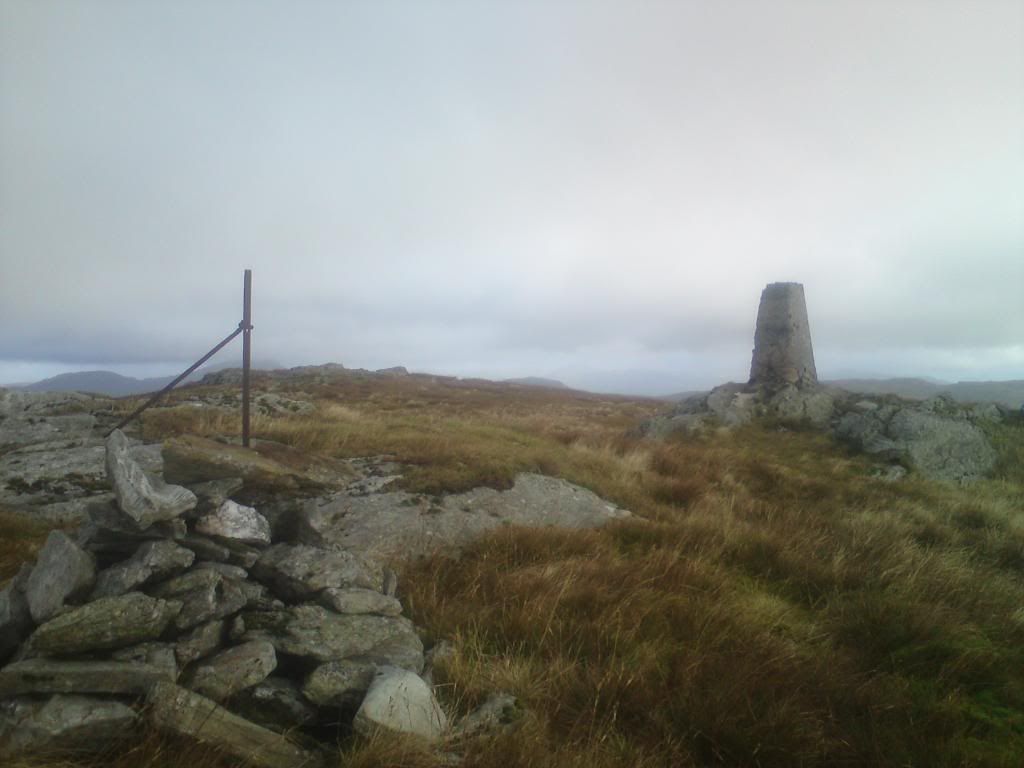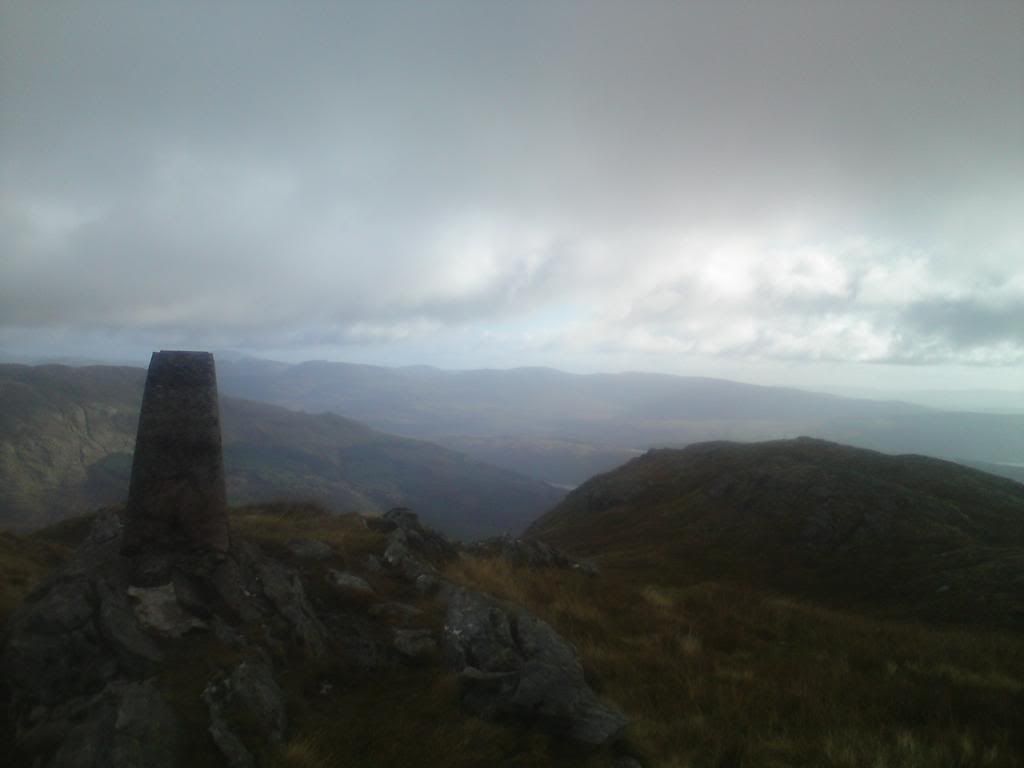 It's worth walking about the top,this opens up some fantastic views.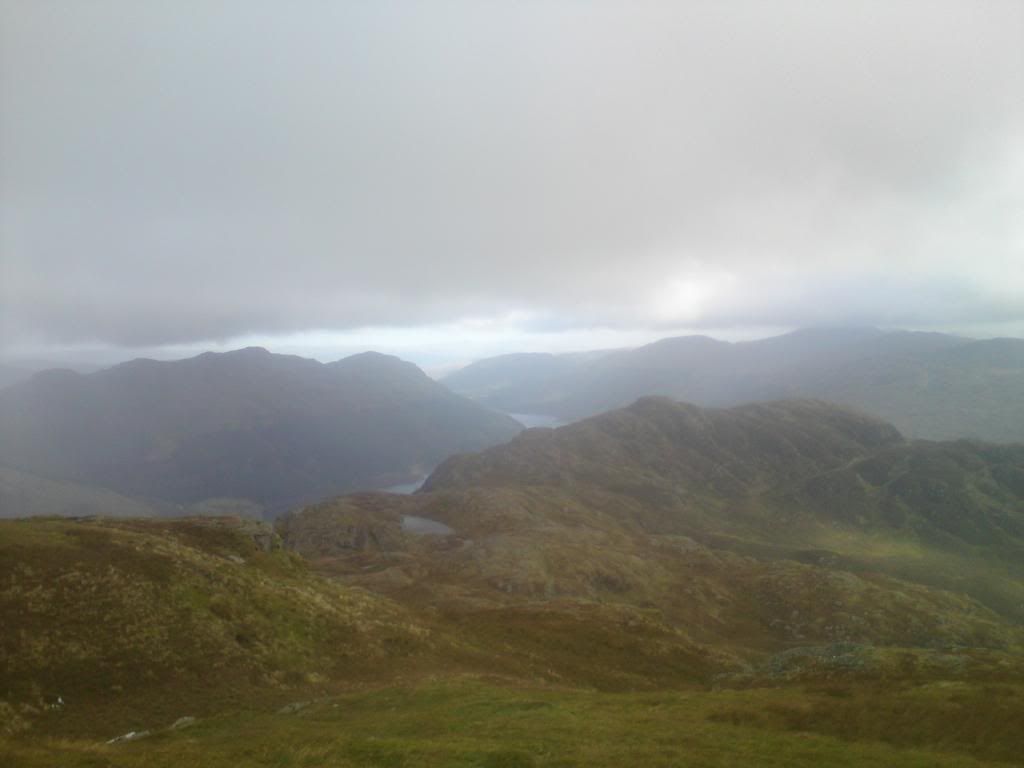 Looking in direction of Beinn Mhor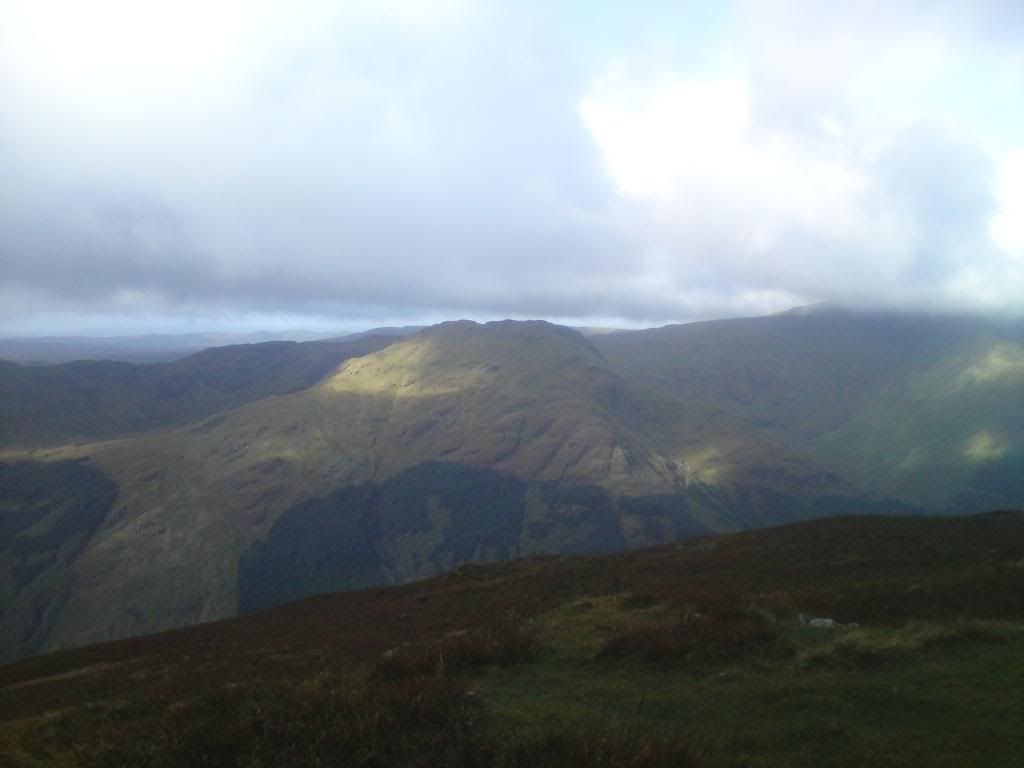 Loch Eck

Looking back...maybe this wee summit on West would give some better views of Loch Eck,never had time to explore.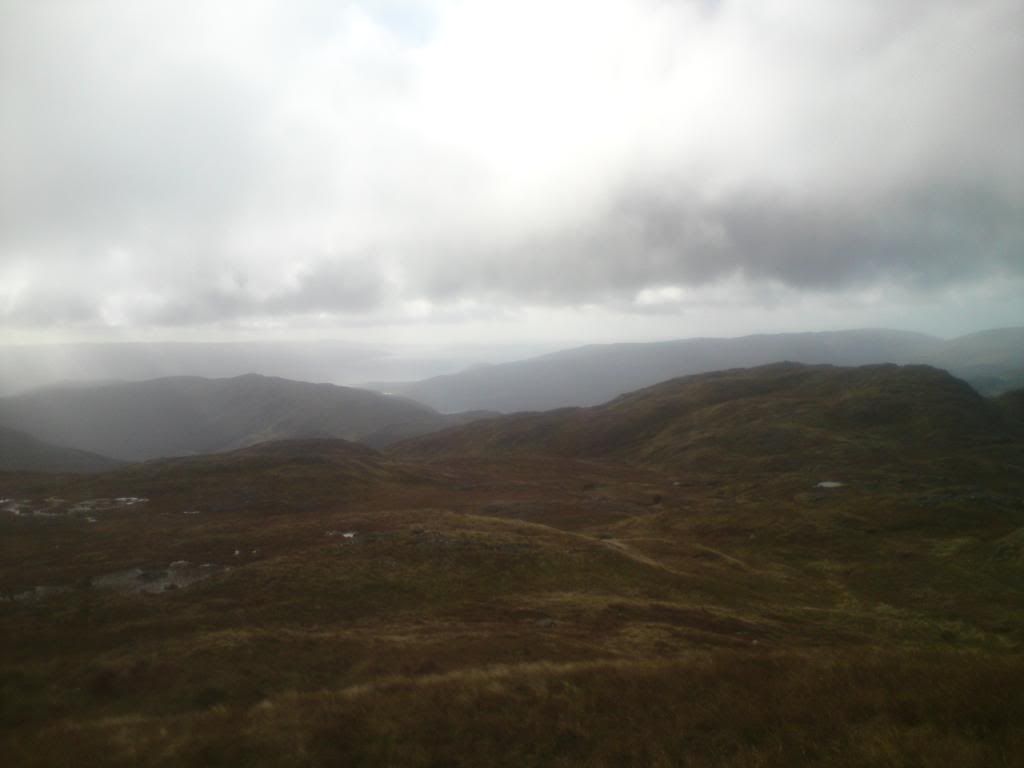 Reverse route for return.
All in all i really enjoyed this Graham,took me 2hrs to get to the Summit.The 4.5kms of track at the start is a good warm
up for the 2.5 kms open hillside. The Descent to 30 mins less. I even tried a bit of running...when i say running...i mean
jogging...when i say jogging i mean.....walking really fast down hill. Just to see how my knee would cope. Was doing fine till leg dissapeared upto said knee!!
I'm planning on going back up to explore more over the winter months.
Great morning out.