Date walked: 19/04/2009
Hi Guys, Well we did Ben Lomond on Saturday and was a fantastic day. The route is quite easy going through the woods at the start until you are through the first kissing gate at the start of the Ben then its a gradual steep climb. A few false ridges and a steep climb until it opens up on the top to a fairly even track with Ben Lomond in full view. Once you get to the foot of the climb it snakes up steeply then evens out along the ridge to the summit. The views are amazing on such a clear day like we had. A well recommended walk if you havent done it and our first Munro bagged as a family.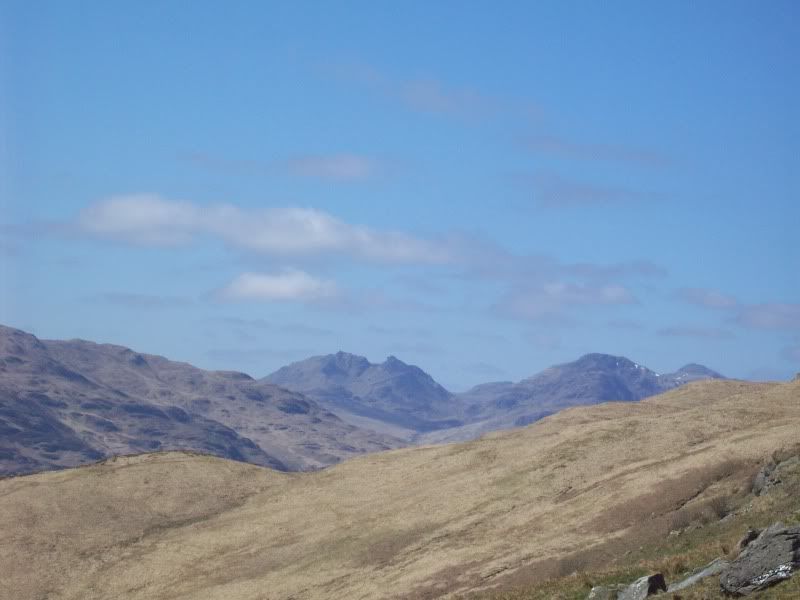 The Cobbler in the distance
Route up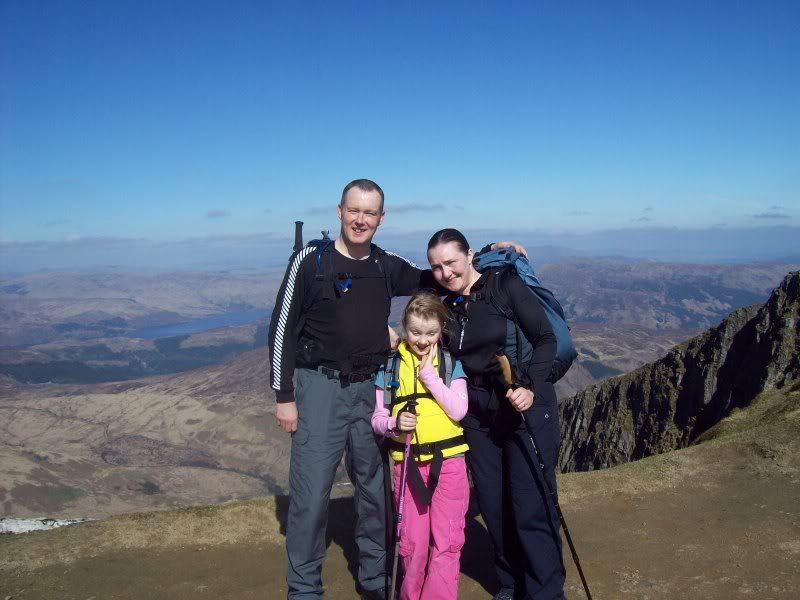 The Ridge just before the summit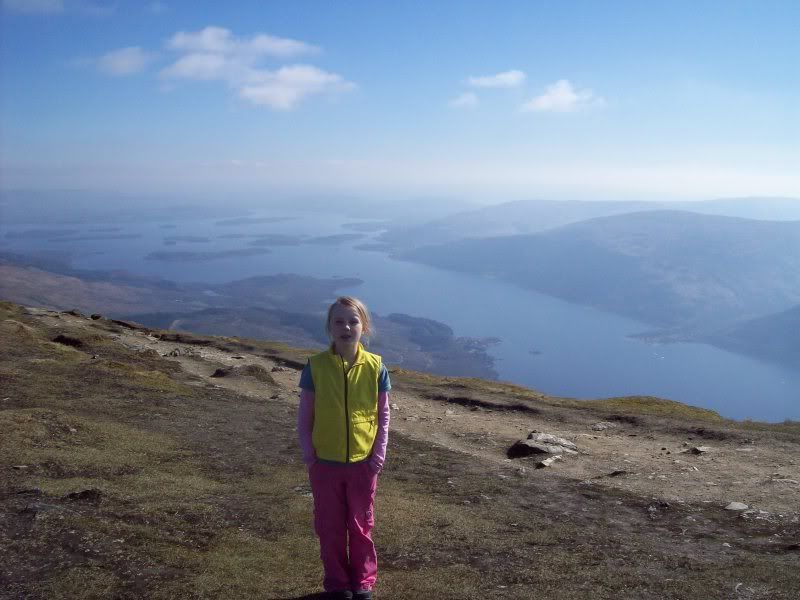 Chelsie chillaxing on the summit
Click to mark this as a great report. Register or Login
free to be able to rate and comment on reports (as well as access 1:25000 mapping).
---
Corbetts:
Ben Ledi
Date walked: 16/04/2009
Comments: 1
Views: 3536
---
Pub: Any
Mountain: Ben Nevis
Place: Lochaber
Gear: Gortex Jacket
Member: TA lol
Ideal day out: I like walking routes as i take the missus and kids. But it has to be a mountain or there is no point in doing it. I love walking ridges etc and peaks.


Munros: 2
Corbetts: 3











Statistics

Trips: 2
Munros: 1
Corbetts: 1



Joined: Apr 15, 2009
Last visited: Apr 17, 2011
Total posts: 10 | Search posts