Date walked: 03/05/2017
There is a new path on the top part of Raven Crag. I hadn't been up before today but it looks to me like the original path is in use until the ridge is reached. There is a new looking fence and gate here and what looks like a new path to me.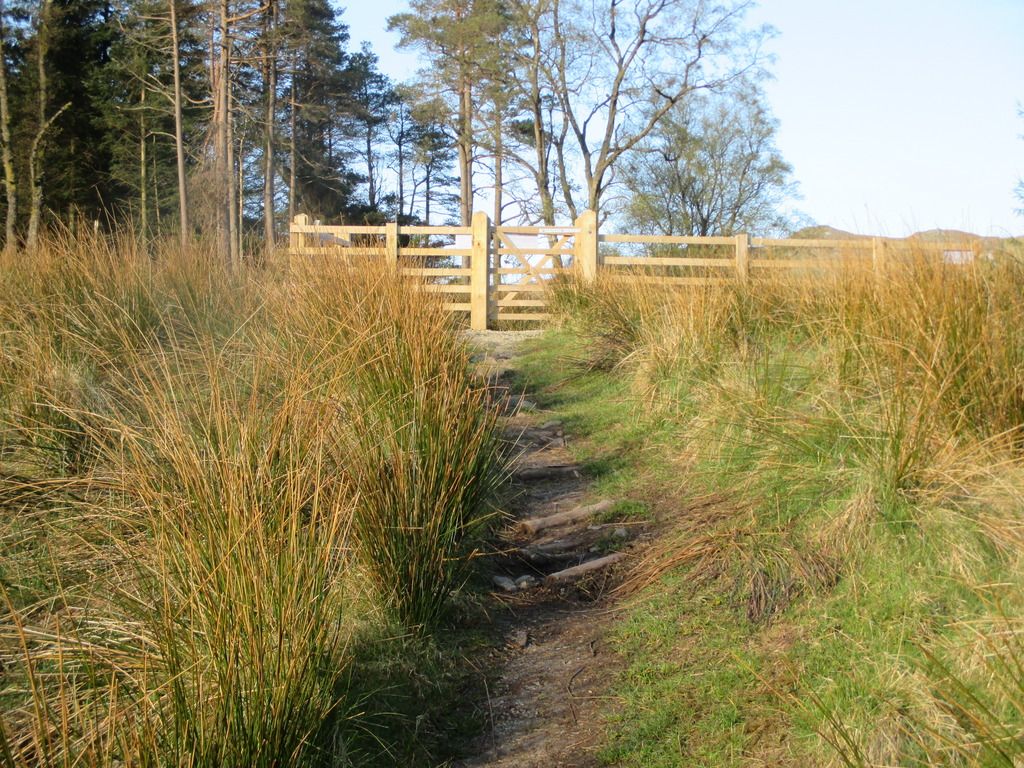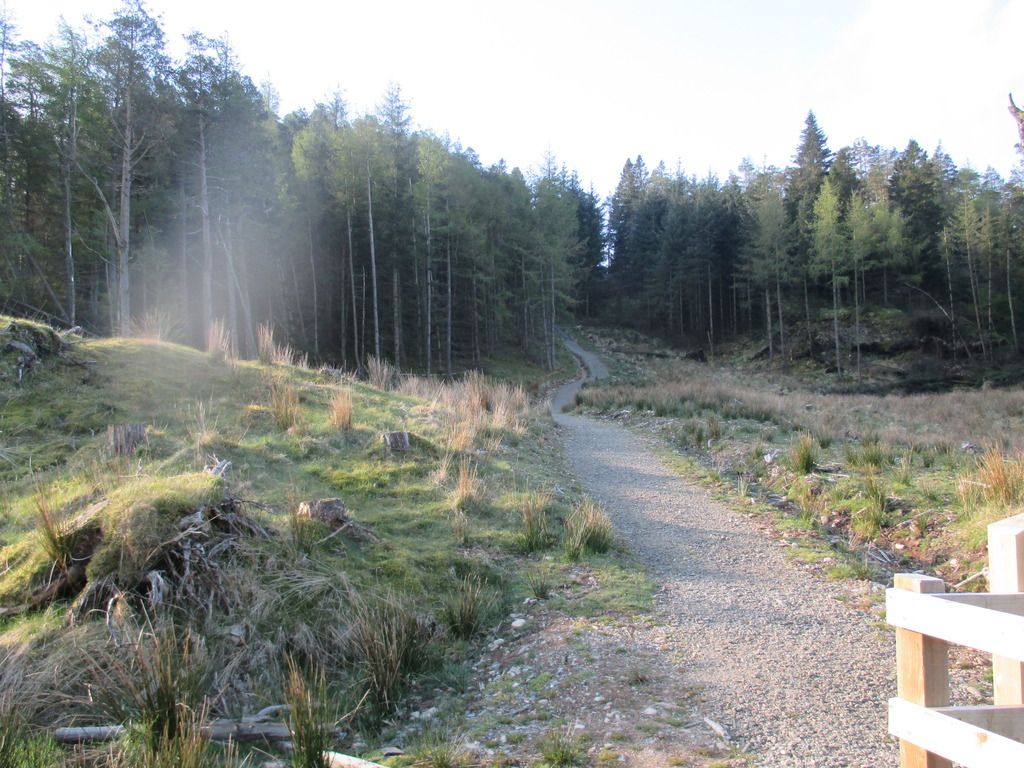 The path soon becomes a wooden staircase which is almost continuous all the way to the top.
The high point of the hill now is a wooden stage.
I quite liked it but I'm not sure what Wainwright would have said.
Click to mark this as a great report. Register or Login
free to be able to rate and comment on reports (as well as access 1:25000 mapping).
---
1
,
2
Munros:
A' Mhaighdean
,
Beinn Tarsuinn
,
Mullach Coire Mhic Fhearchair
,
Sgurr Ban
Date walked: 24/06/2015
Comments: 17
Views: 2955
---
Date walked: 09/05/2015
Comments: 7
Views: 1339
---
Date walked: 16/05/2013
Comments: 2
Views: 4529
---
Date walked: 20/12/2012
Comments: 9
Views: 1776
---
1
,
2
Date walked: 18/08/2012
Comments: 20
Views: 11586
---
1
,
2
Sub 2000s:
Dumyat
Date walked: 09/08/2012
Comments: 16
Views: 4163
---
Location: Stirling
Activity: Hill Bagger


Munros: 274
Corbetts: 102
Grahams: 83
Donalds: 89
Wainwrights: 195
Hewitts: 155
Sub 2000: 133
Long Distance routes: Borders Abbeys Way Fife Coastal Path Forth & Clyde and Union canal towpath John Muir Way











Statistics

Trips: 1
Wainwrights 1
Trips: 2
Munros: 4
Trips: 1
Trips: 3
Sub2000s: 1



Joined: Jul 29, 2011
Last visited: Aug 19, 2017
Total posts: 1228 | Search posts