Date walked: 30/06/2014
Time taken: 1.5 hours
Distance: 3.24km
Ascent: 114m
I ended up having the day off work and had already taken care of everything I planned to do whilst off so decided to go hill walking with my little girl on a wee family walk up Brimmond Hill.
This would be her first hill walk although technically it was a hill carry since she is only 6 months old and not even crawling yet!
It was also my first time taking her out in the Deuter Kid Comfort Plus child carrier I'd picked up off Gumtree a week ago so I wanted somewhere low and nearby for us both to try it out.
It was a nice enough day, not sun shining and there was a little threat of rain in the air but nice enough for a wee jaunt so we packed the car and headed off.
Loading hunni into the Deuter was really easy. We'd had a little try when I bought it and she fit it really well so just a little adjustment of the straps and we were away.
It's a pretty short walk so I didn't bother with any maps and walked the route from memory of Walk Highlands. This, of course, led us to taking a wrong left and walking in a little bit of a circle to get to the summit. No harm done although I do think the description here could be a little clearer, it says don't aim for the summit and take a left instead!
The path at the start is pretty overgrown and very worn down but the walk in all is very simple, well sign posted and pretty strain free. The views are great at the top, even if there are quite a few masts going about.
The Deuter faired up really well. It was easy to load, Sophia was really comfy in it and mummy was happy that it was really stable and supportive. I'd highly recommend it and can't wait to take it, and the family, out on another work.
Here are the pics:
Heading up the hill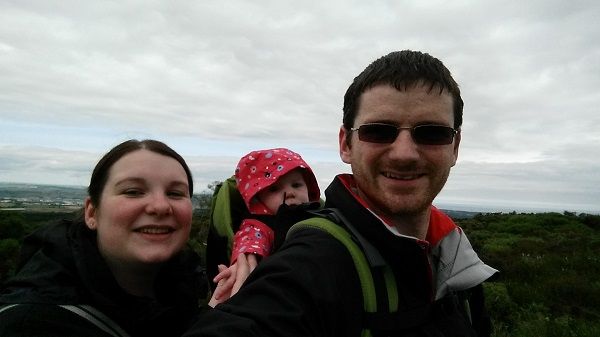 Strapped in and raring to go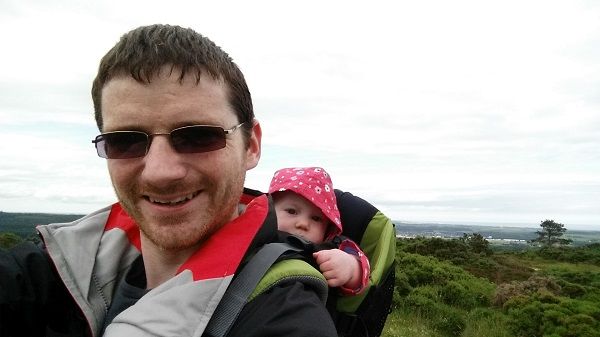 Hunni's first trig point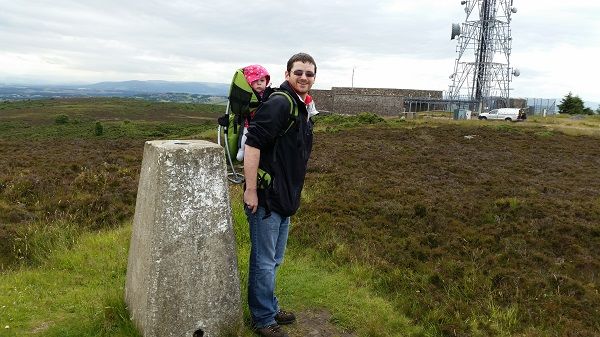 View from the top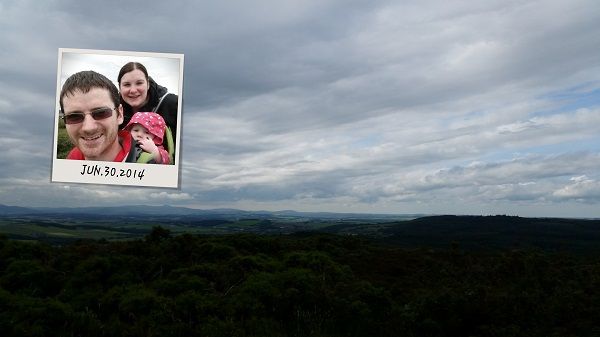 Proof that the Deuter is comfy!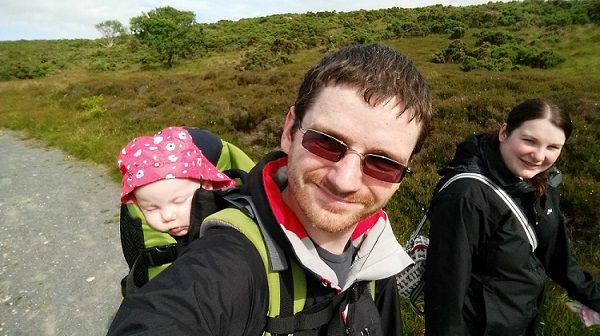 Hillwalking is hard work!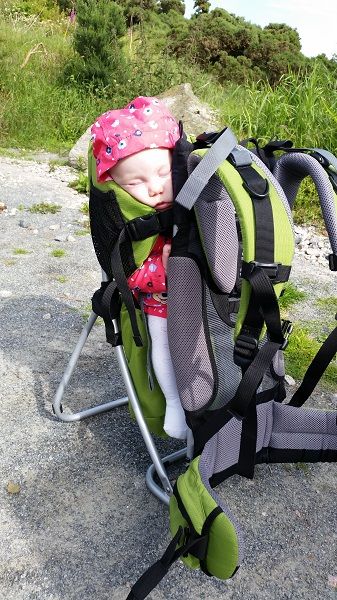 Click to mark this as a great report. Register or Login
free to be able to rate and comment on reports (as well as access 1:25000 mapping).
---
Activity: Mountain Walker
Pub: Archiebald Simpsons
Mountain: Lochnagar
Place: My bed
Gear: Berghaus Jacket
Ideal day out: Up early and out for a long walk along a few Munros. Returning to the car to collect the camping stuff then off to a nearby loch to camp. A few beers overnight either at a nearby pub on from a few cans taken along for the journey. Up early for another jaunt round the hills then back to pack up and head home to a long soak in the tub.


Munros: 8
Corbetts: 1
Grahams: 1
Sub 2000: 4











Statistics

Trips: 1
Distance: 3.24 km
Ascent: 114m
Sub2000s: 1



Joined: Feb 26, 2013
Last visited: May 12, 2020
Total posts: 499 | Search posts